There are fantastic restaurants here in Hungary, some of which don't get the attention they deserve from the media. Quality and gastronomy content also considered. Here's a new one from my series of unknown restaurants.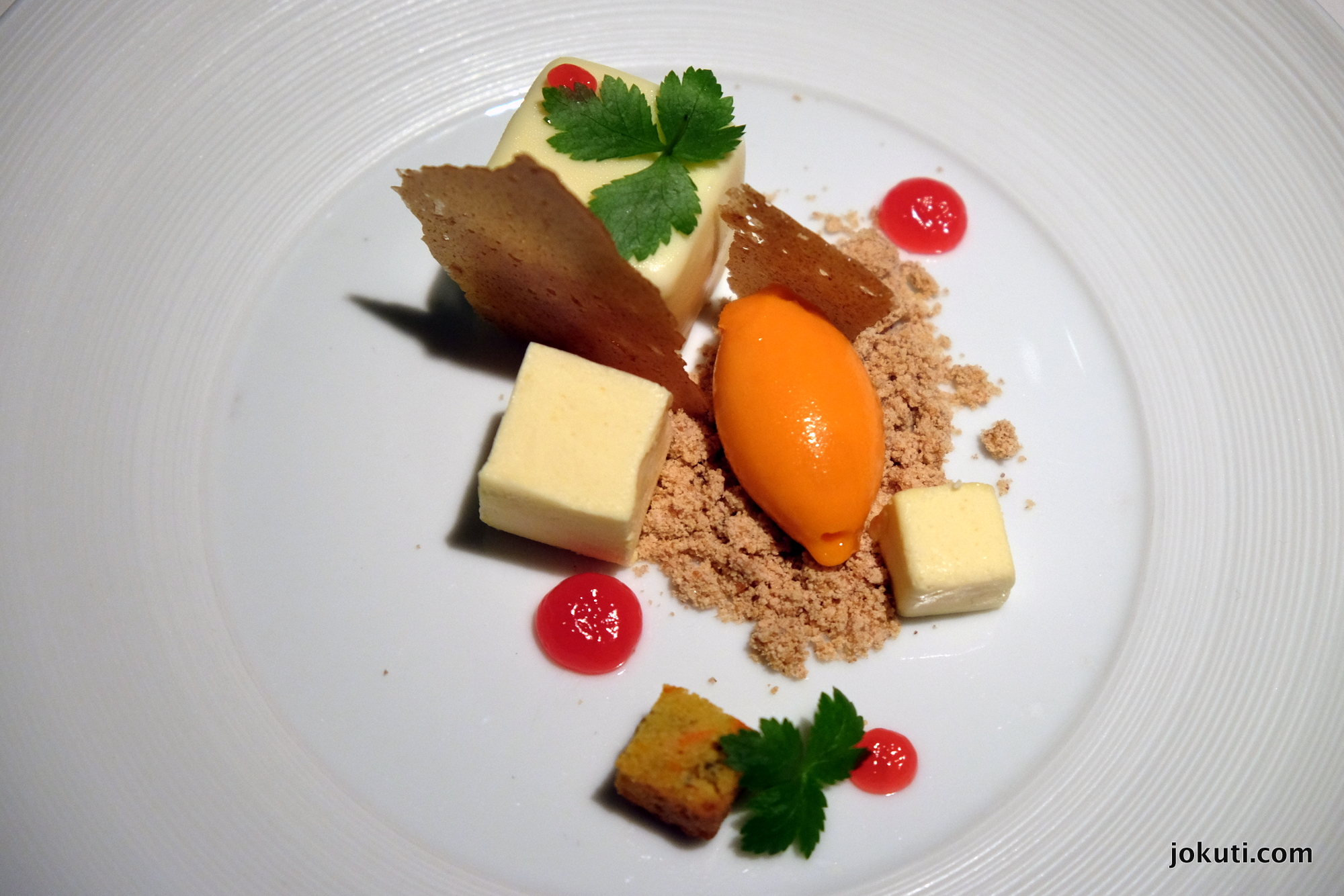 One of the signature desserts, a deconstructed carrot cake
I have already introduced to you Baraka's winter menu. Since then, I have looked forward to how it's likable Brazilian chef will surprise us again. He was speaking about gastronomy with such enthusiasm, which itself guaranteed the dining experience. The latin passion is felt in the dishes of the spring menu too: the fire remained from the winter menu, but growth and renewal came in.
The restaurant is an elegant and discreet place which does not follow the trends of today: dimmed lighting helps to highlight the open kitchen as a design element, making Baraka a great place for romantic dinners.
The bread deserves extra attention as they are made by David Seboek, one of the owners. The breads are so good, I liked the cranberry one the most.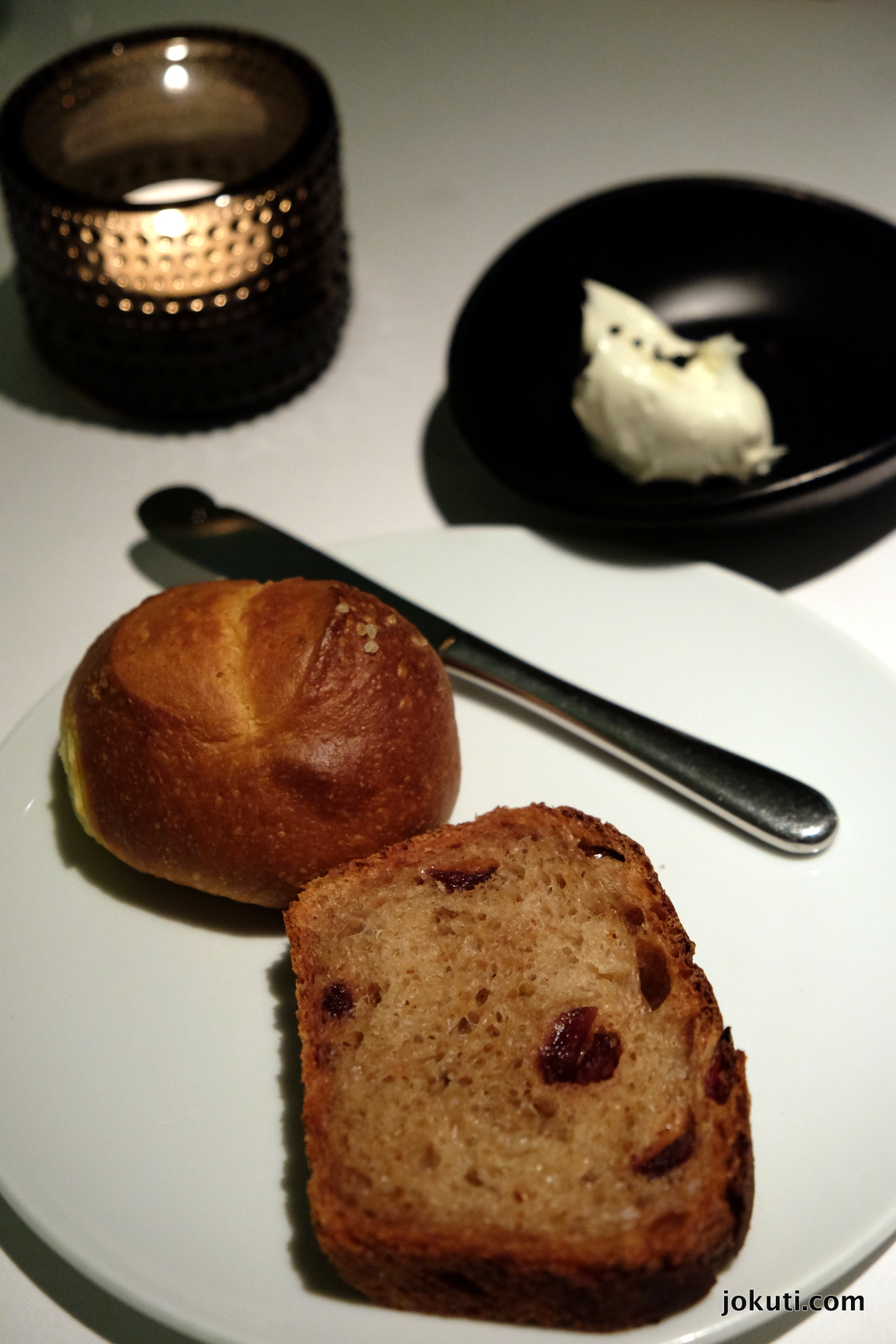 I don't like foamed butter particularly (solid fits my taste better), but the bread is truly a masterpiece: you must be careful not to fill up with it before the real degustation.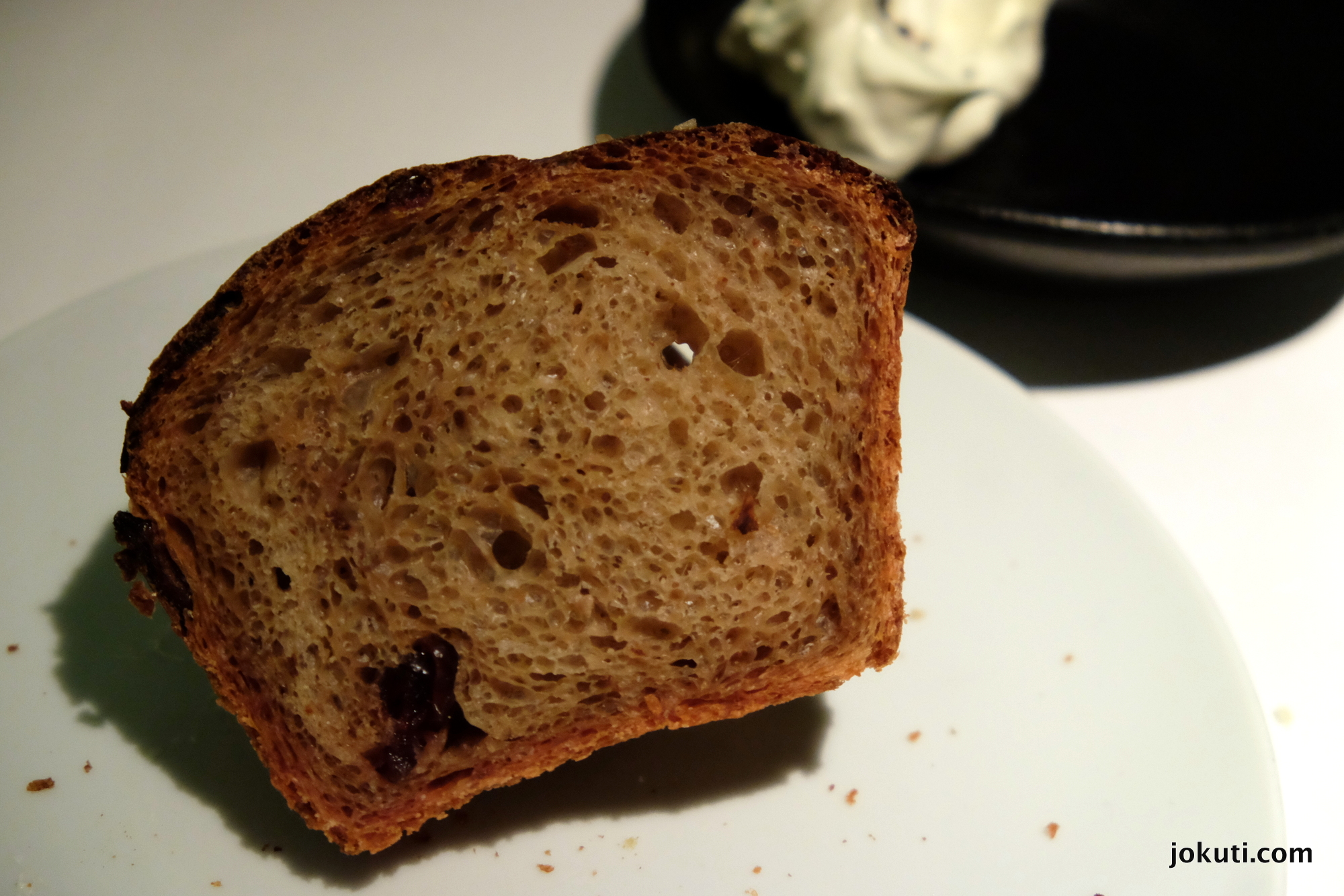 As a preparation for my Japan journey, I tried an artisan Japanese gin (Etsu) and tonic, which was superb.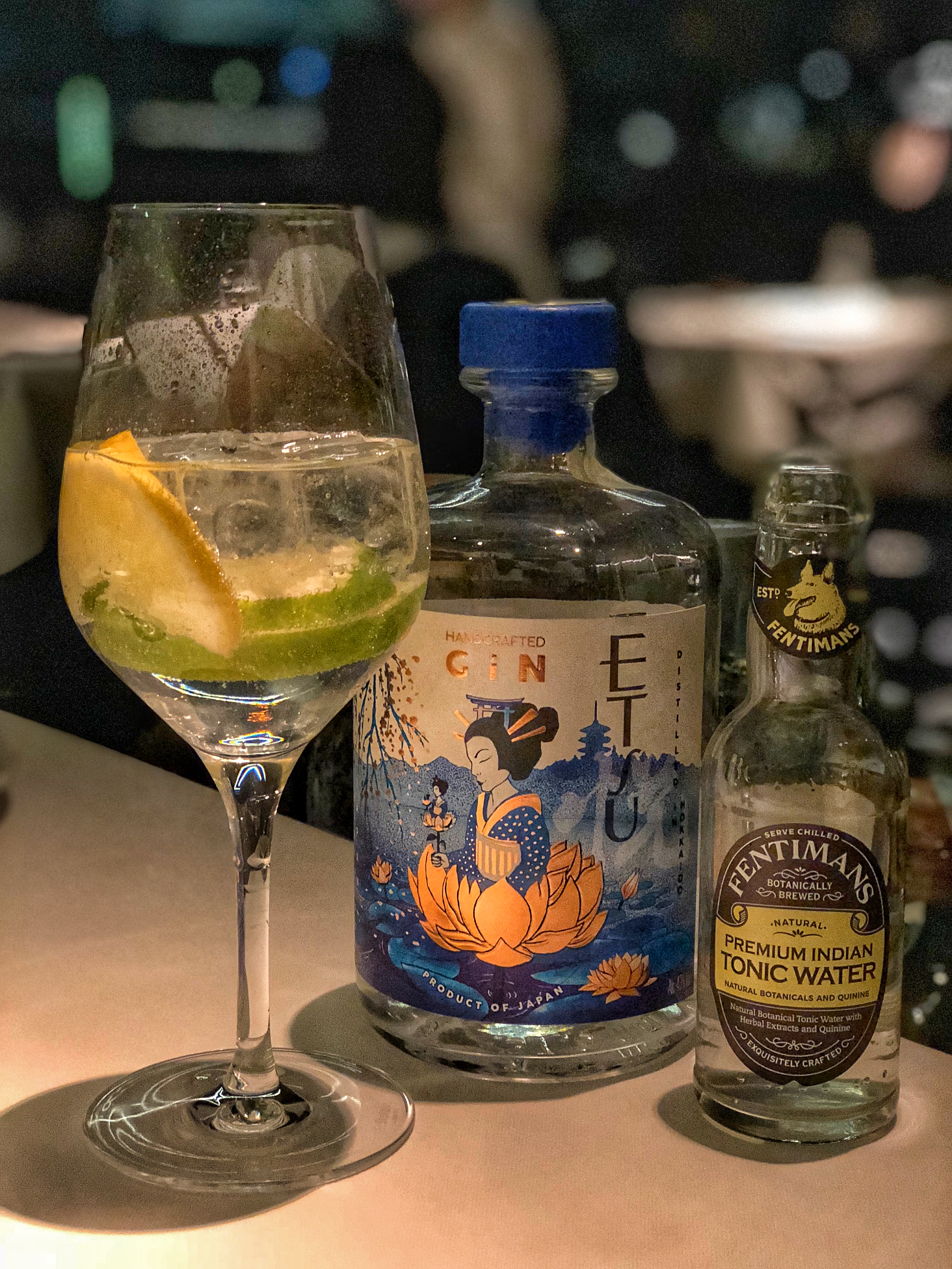 A welcome bite with humour: liqueur caviar in an edible pouch: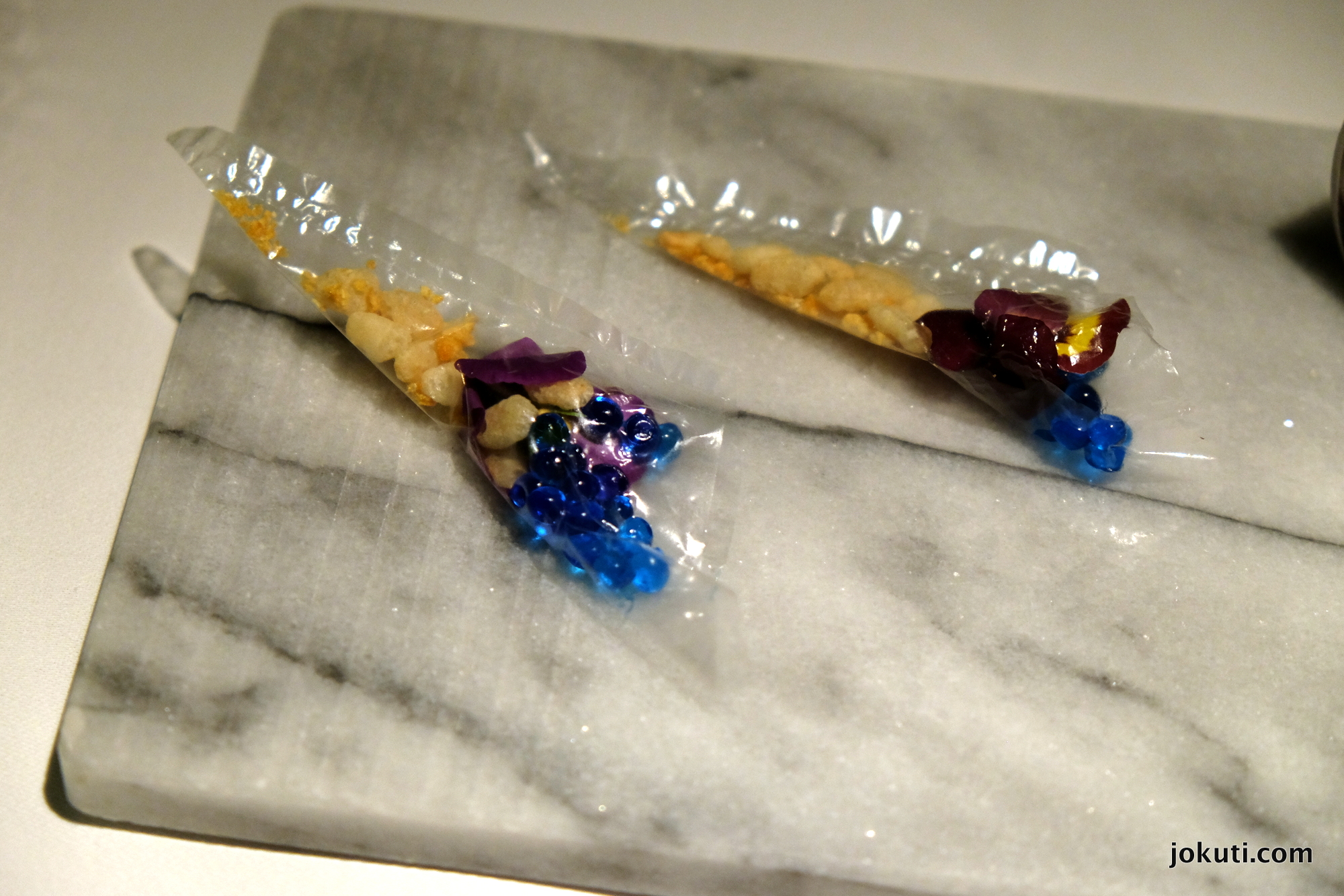 Korean Whiskey Bonbon: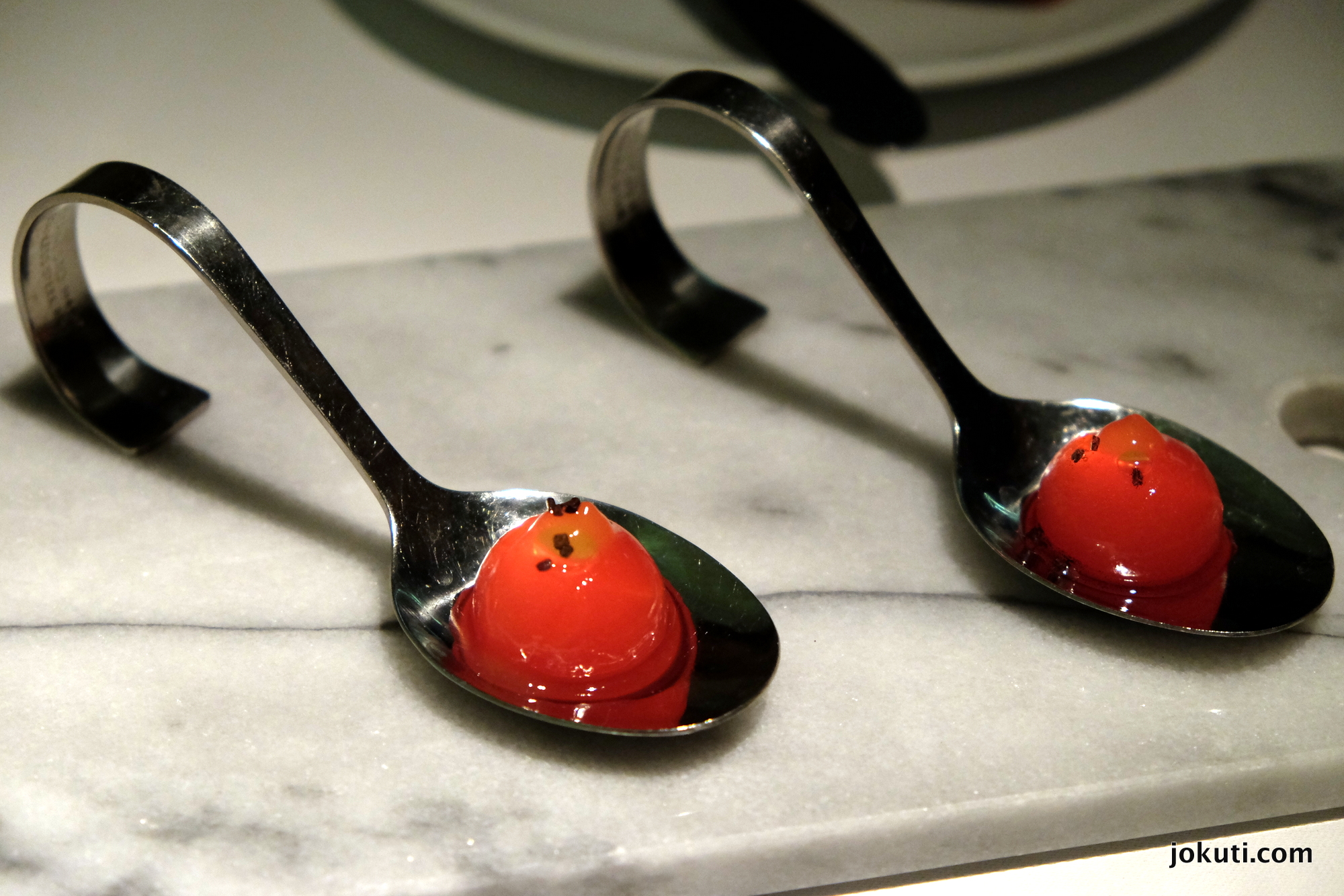 As a symbol of the spring renewal some more tasty bites on sticks: foie gras, quinoa,
macaron…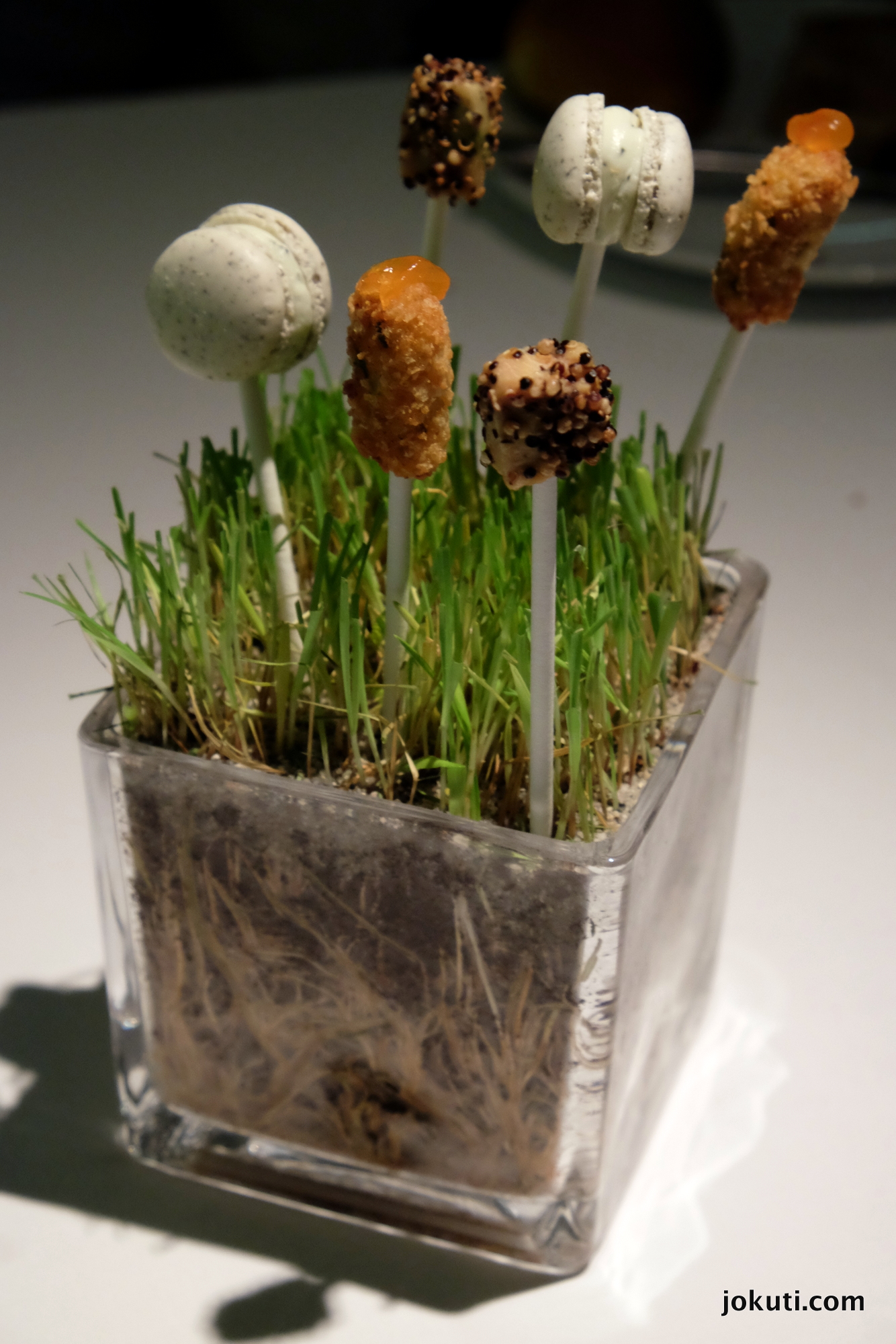 Then on to the degustation menu! (And some more dishes from the menu, which will be noted.)
Only the spicy, hot bouillabaisse remained from the winter menu, but not surprisingly as it is an incredibly good dish. There's a gyoza in it (Japanese pasta) filled with steamed fish, seaweed and caper on the side.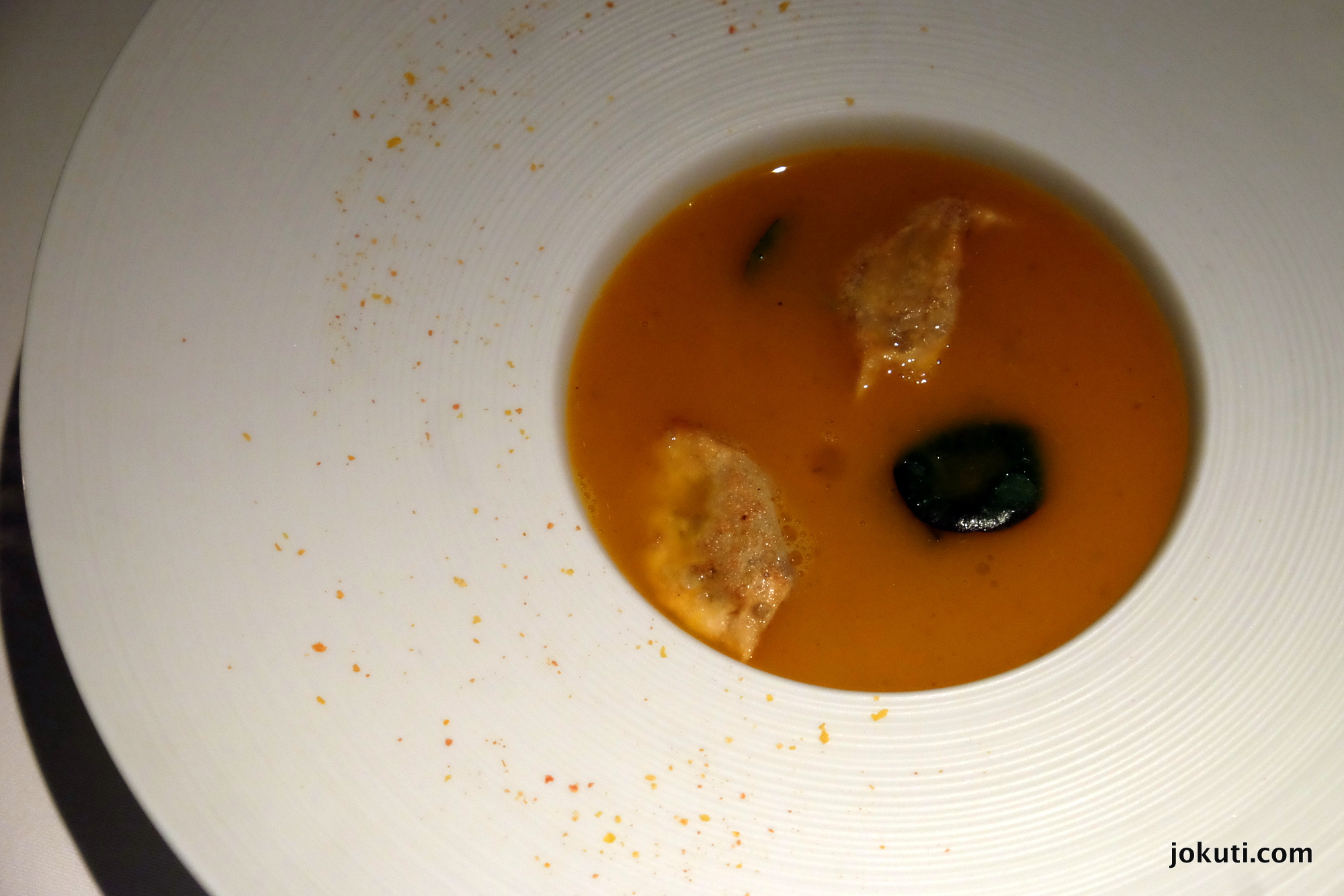 Additional to the degustation dishes we tried the pigeon appetizer. The meat is from France, cooked perfectly, with gooseberry, tonka bean and kadaif pasta. It was superb.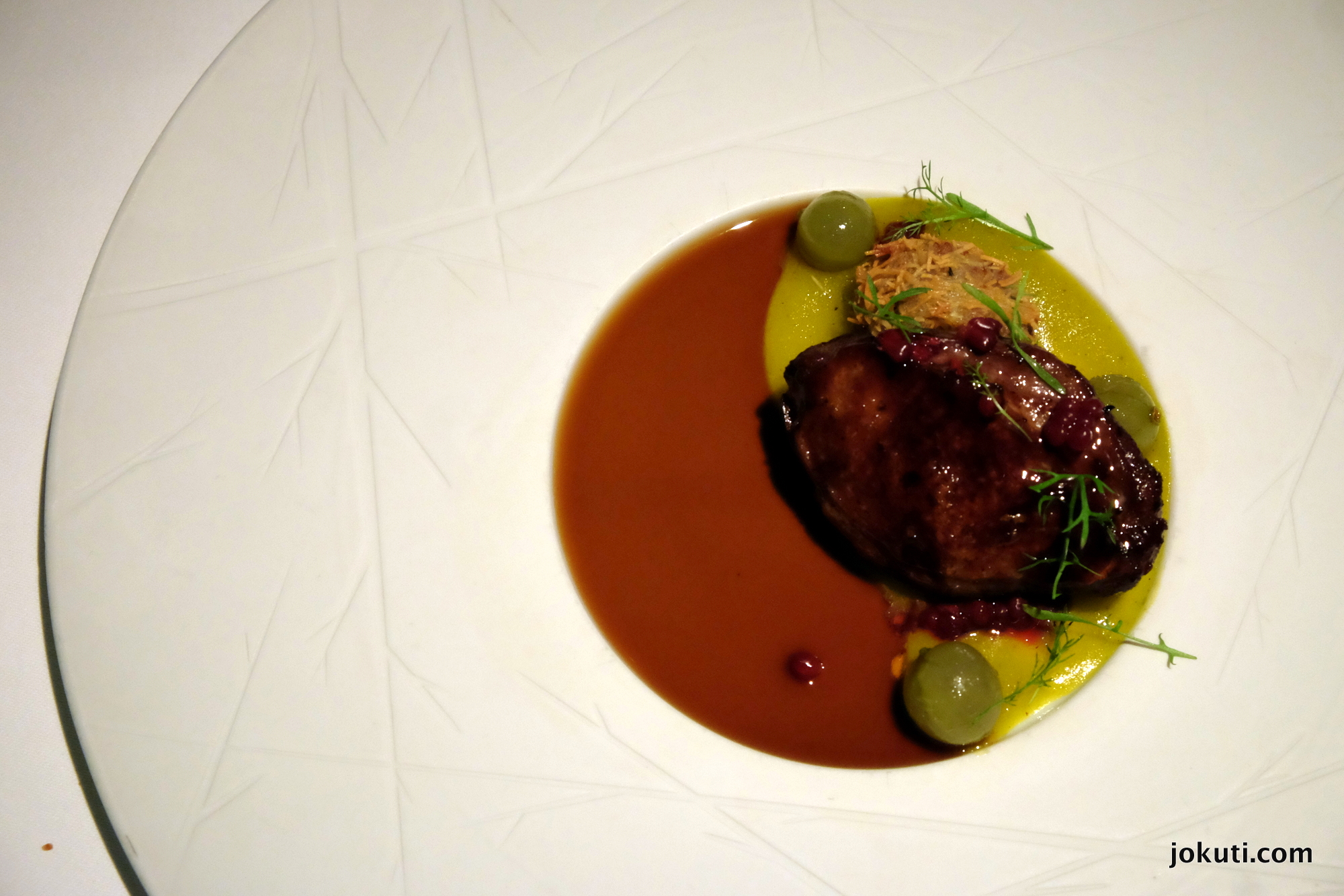 As well as French foie gras, rhubarb, black currant.
They both looked amazing in real life!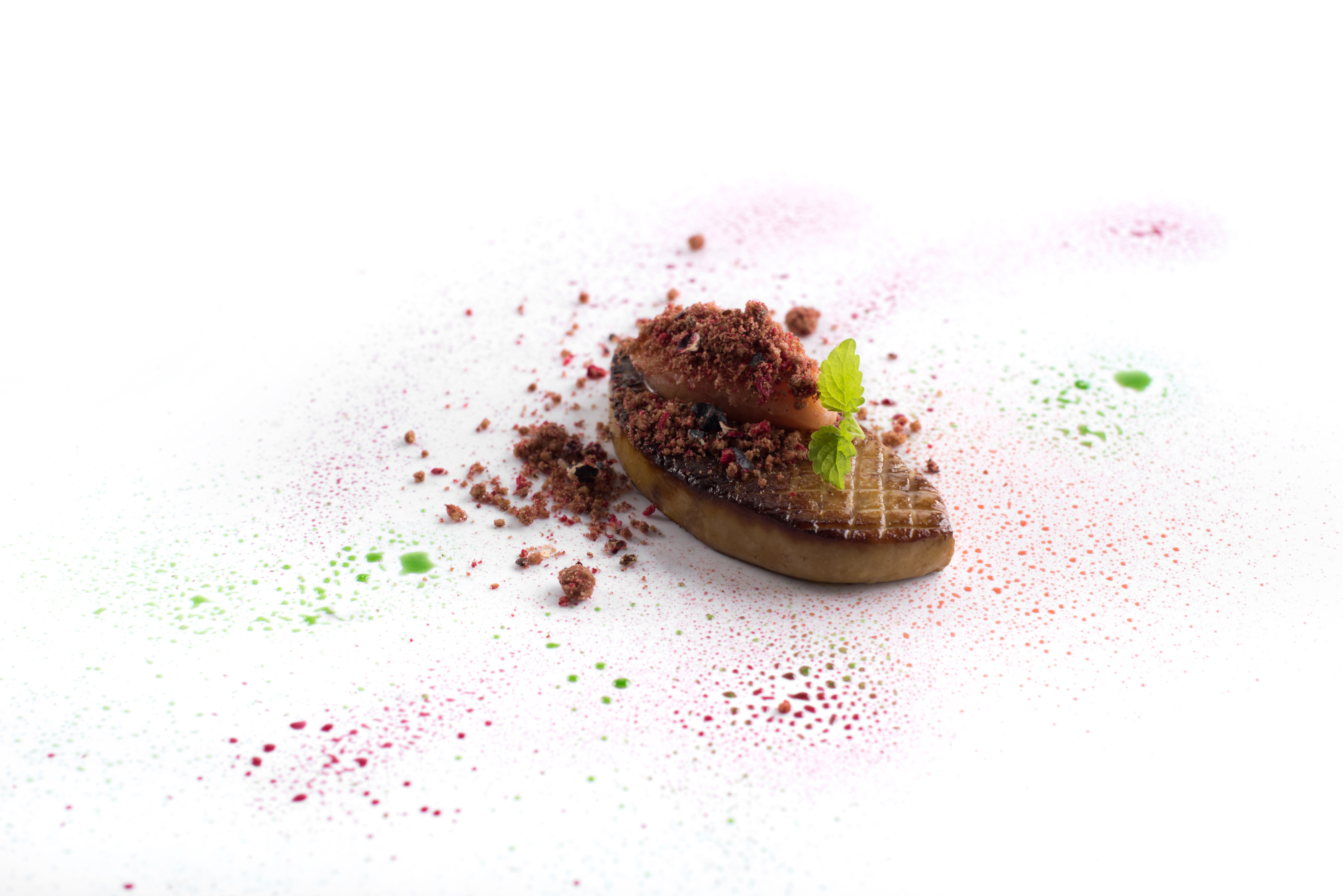 Next starter of the degustation is "Niçoise", smoked tuna, anchovy, olive, cured egg yolk, yuzu.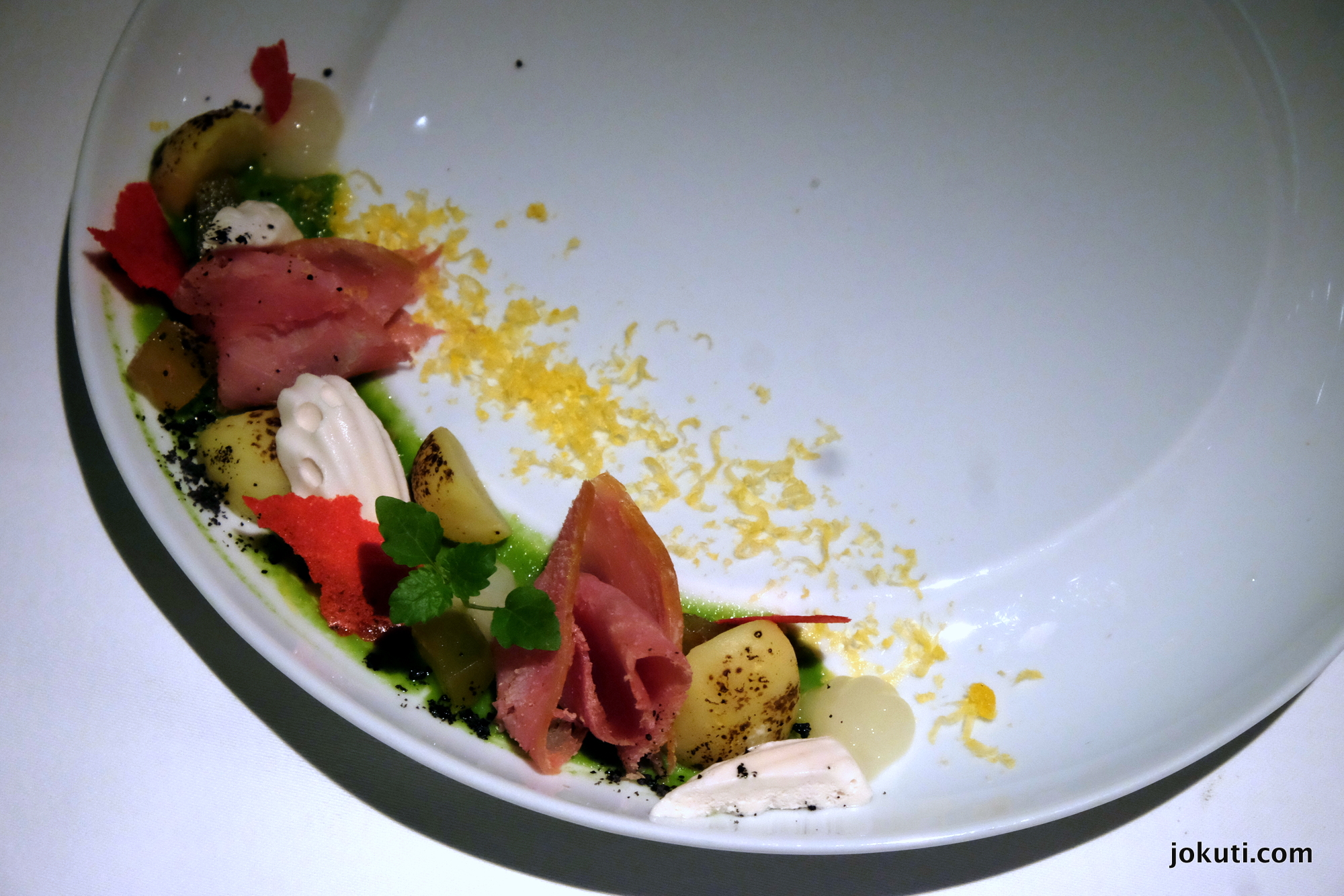 Moroccan octopus, passion fruit, dashi (a Japanese fish broth), cauliflower, tom kha, kaffir,
wakame (alga).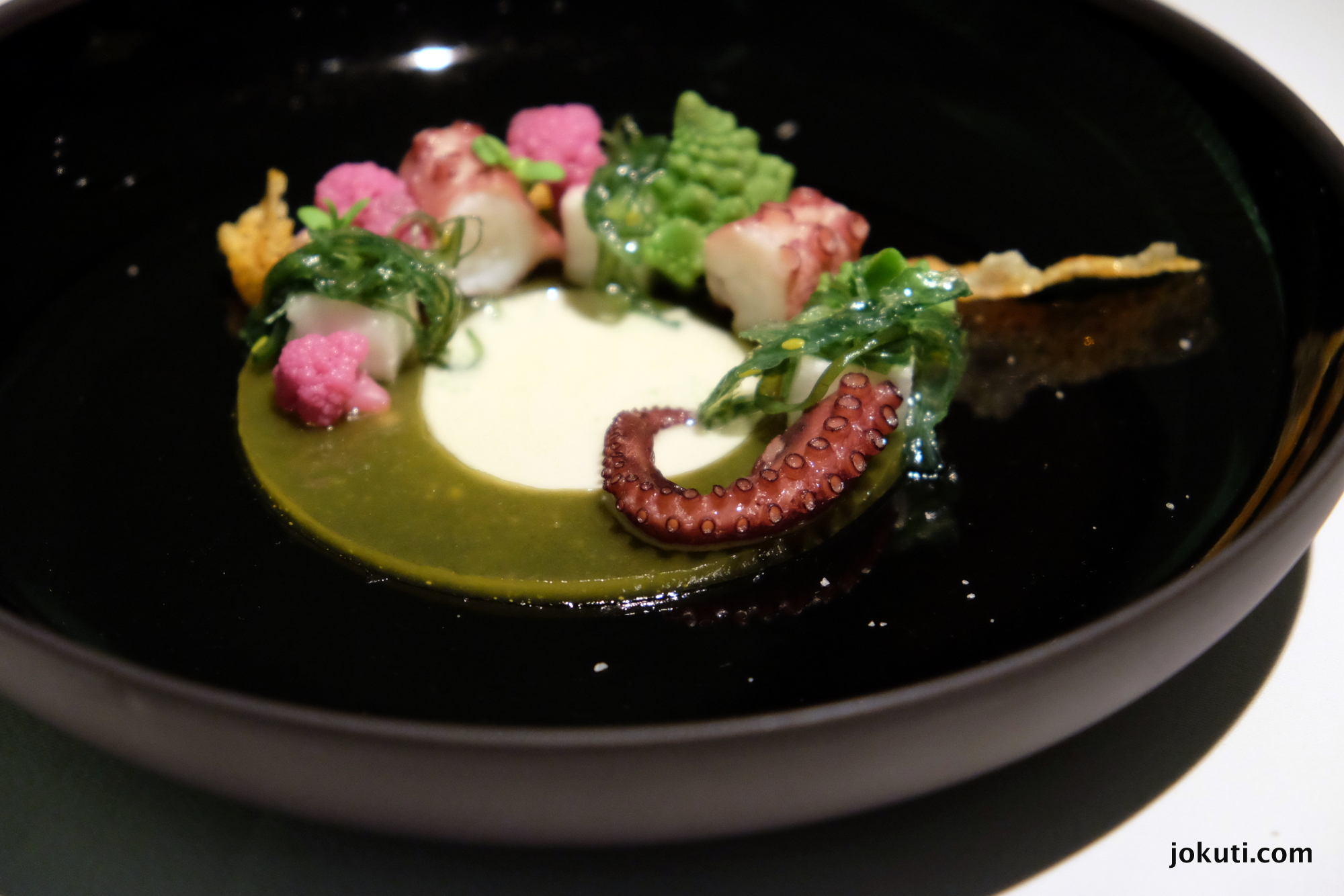 The official photo of this dish: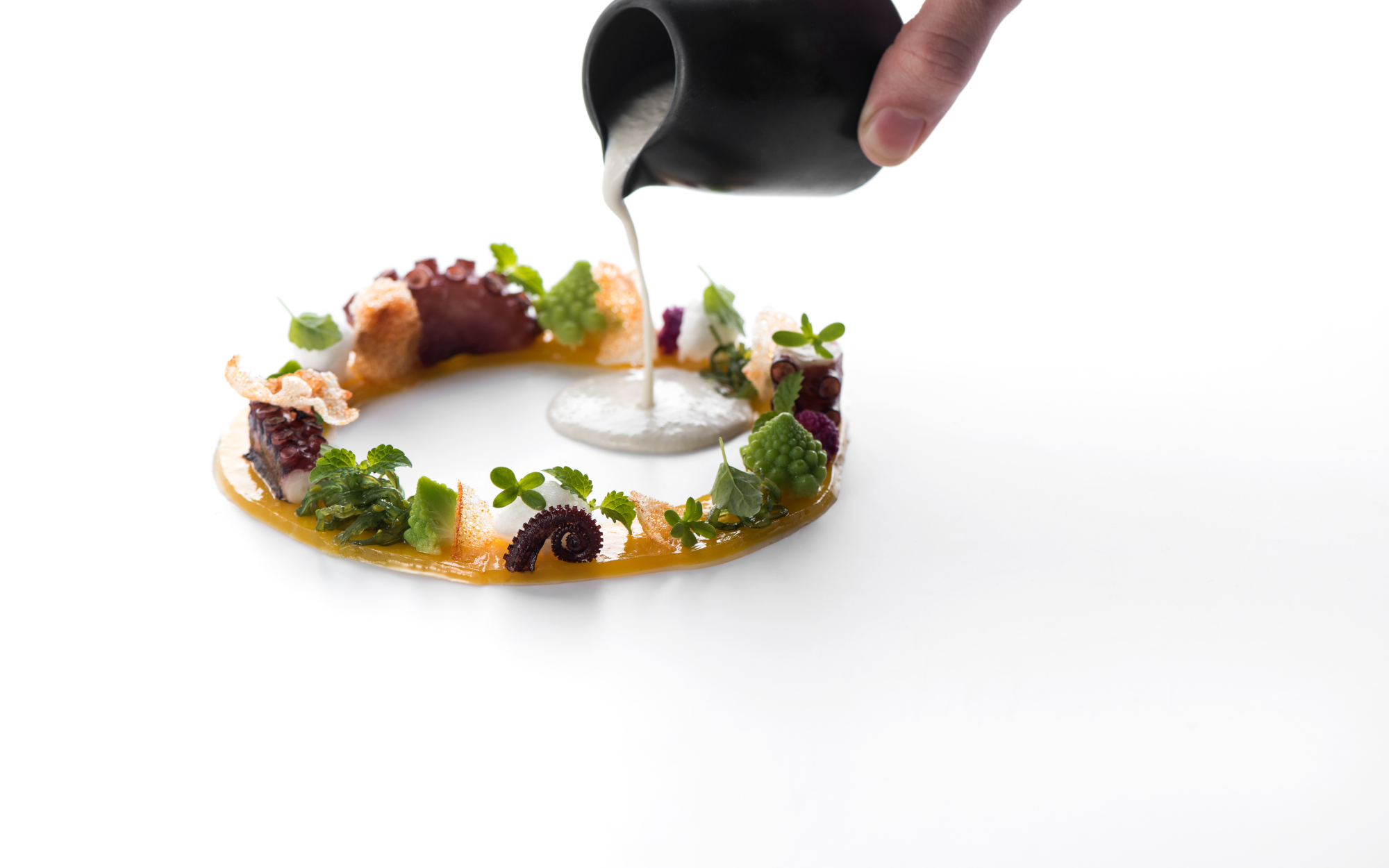 North Atlantic wild red mullet, bulgur, spinach, coriander, asparagus, miso mayonnaise.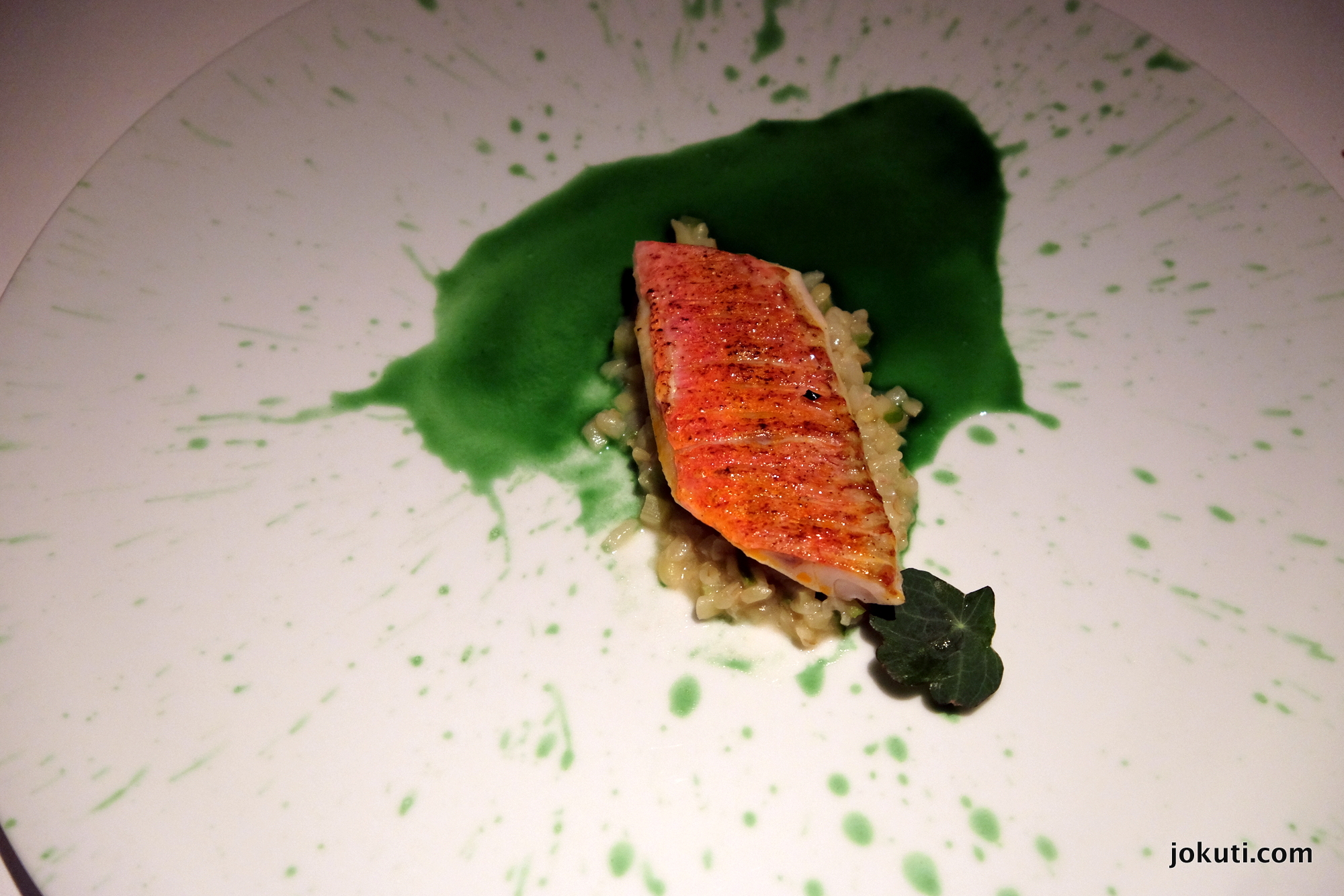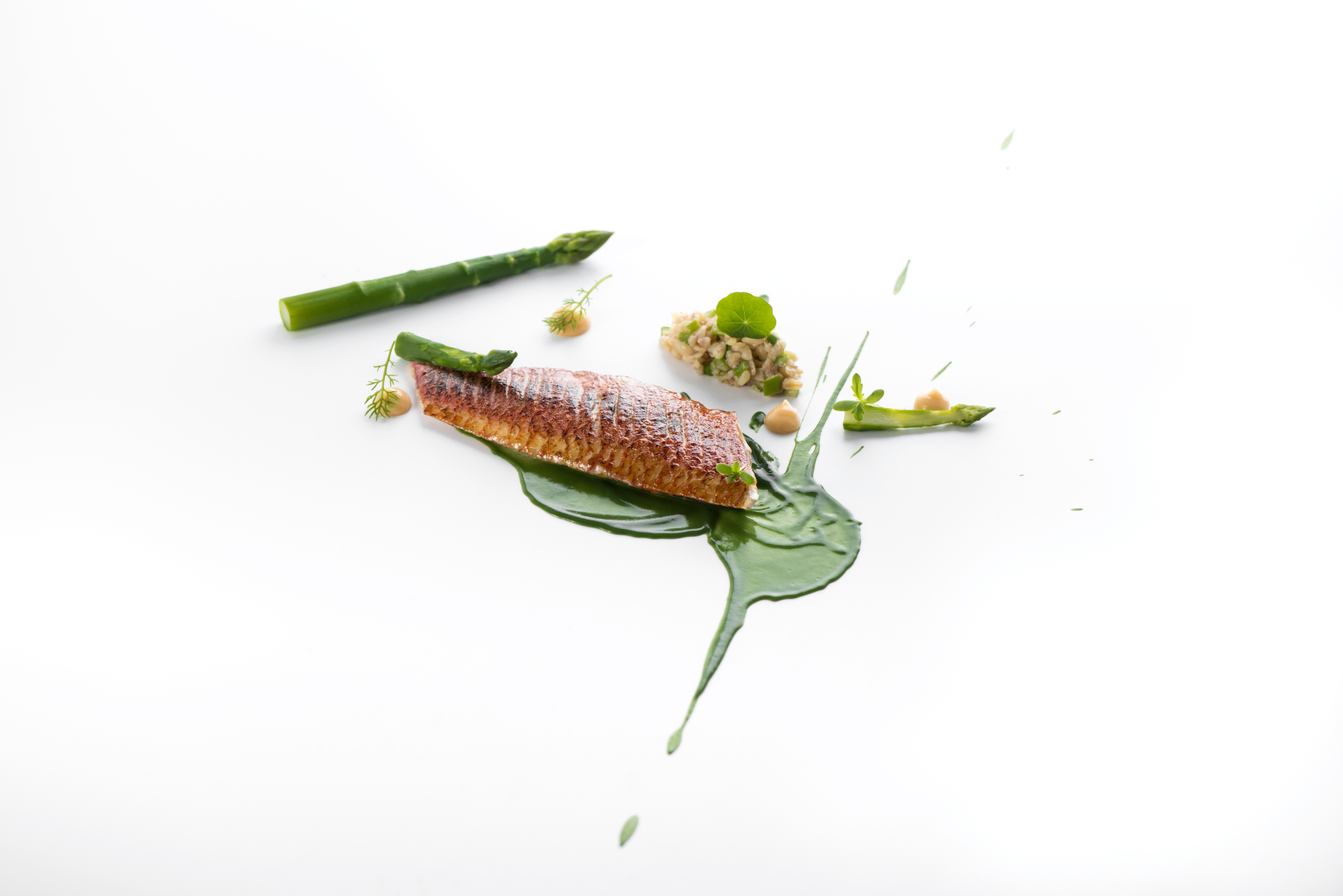 The other main course of the menu is New Zealand rack of lamb, carrot, orange pepper, kale, Tokyo beer.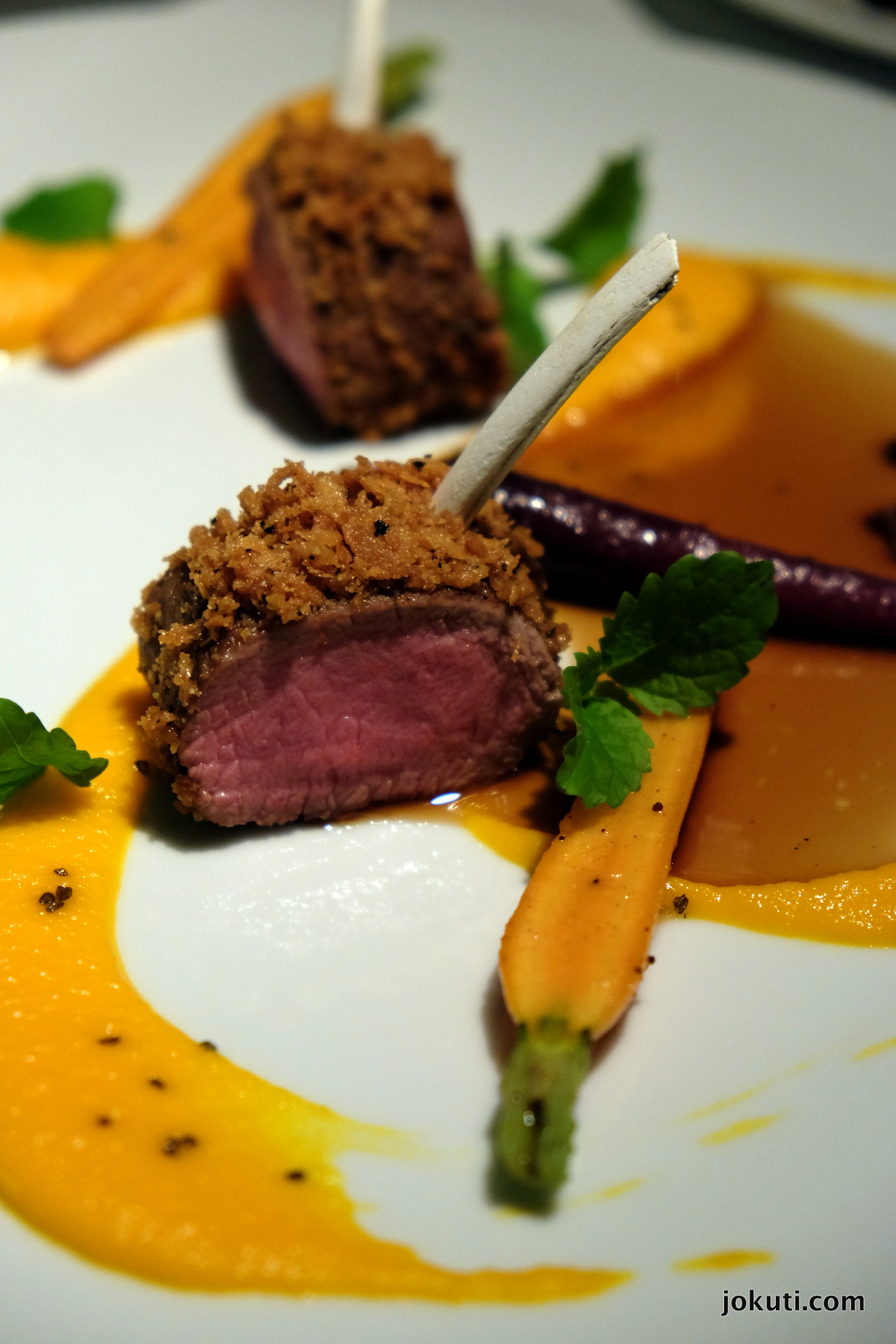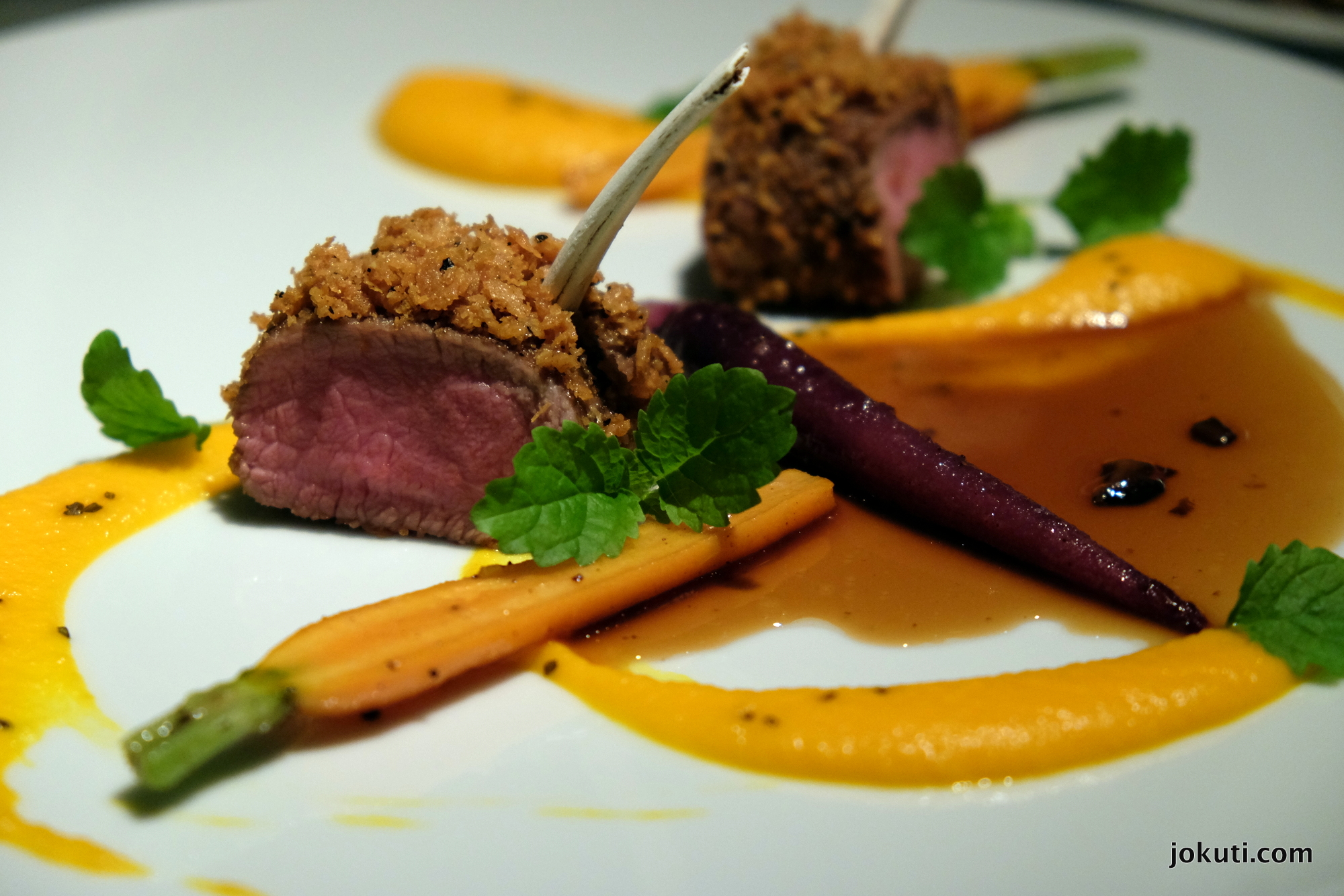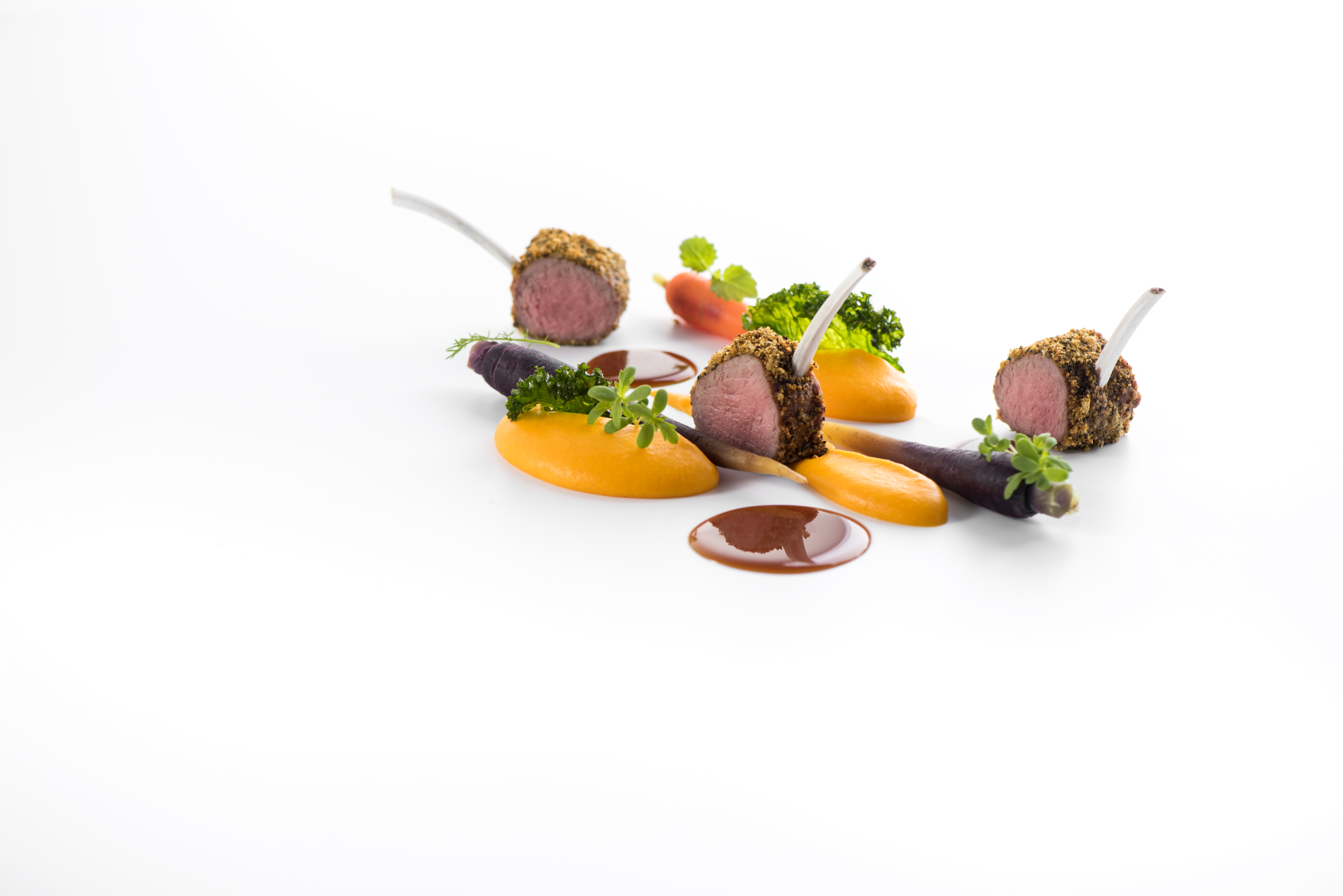 And another main dish á la carte: Scottish salmon, mango, kalamansi, kale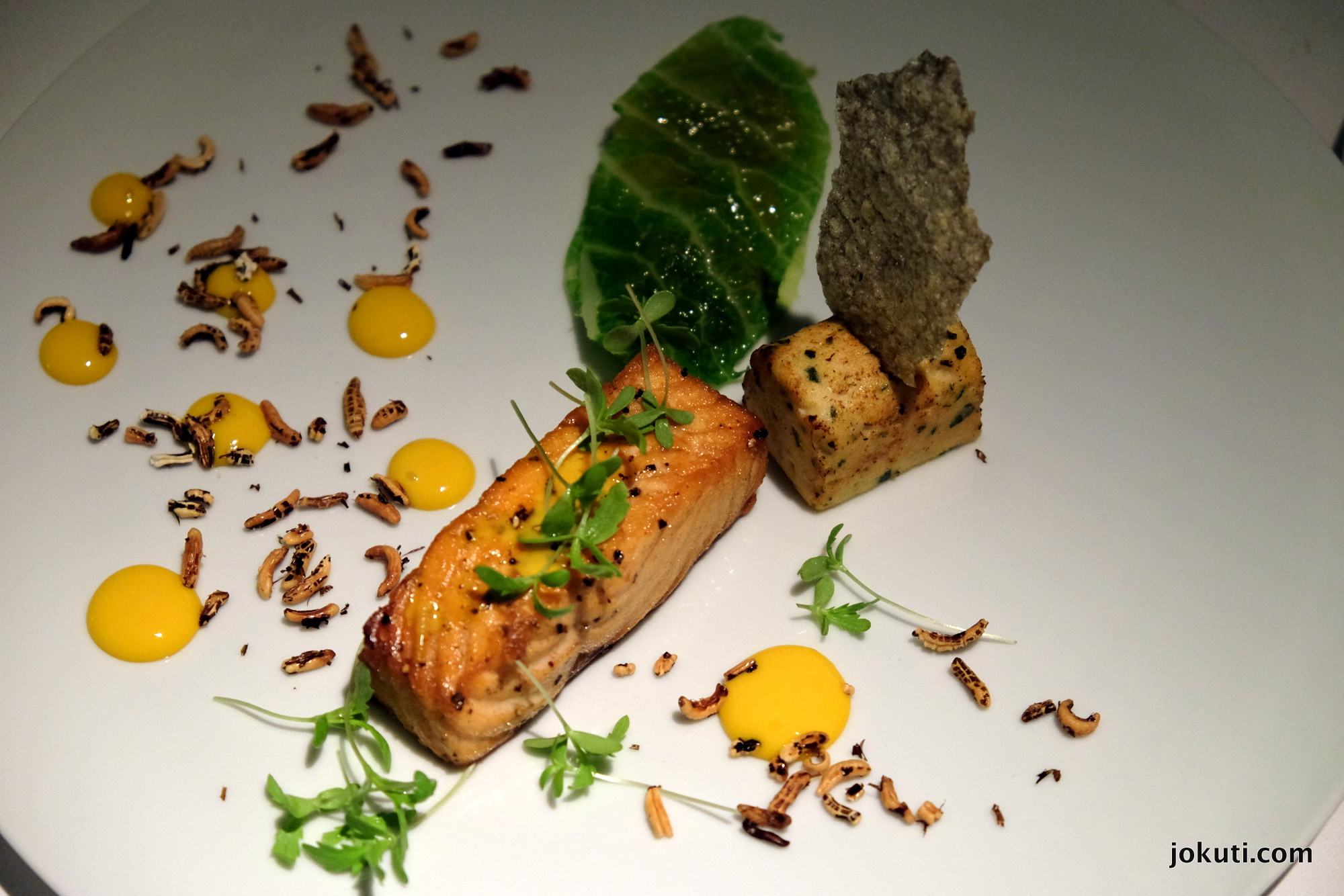 We tried all the three desserts from the menu.
Blue cheese, coconut, cherry – recommended for the lovers of savoury-sweet desserts.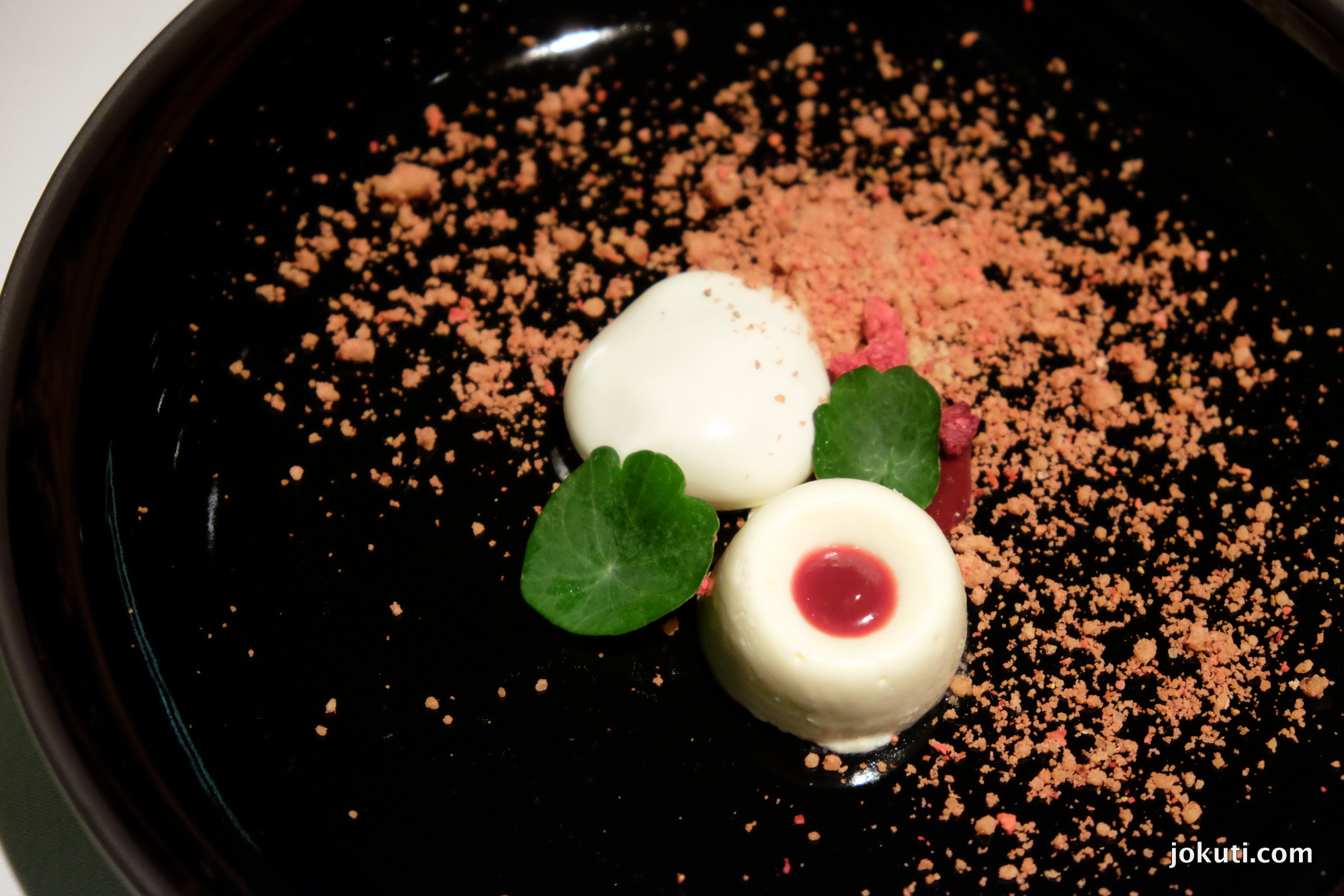 Silken tofu, coconut, cherry.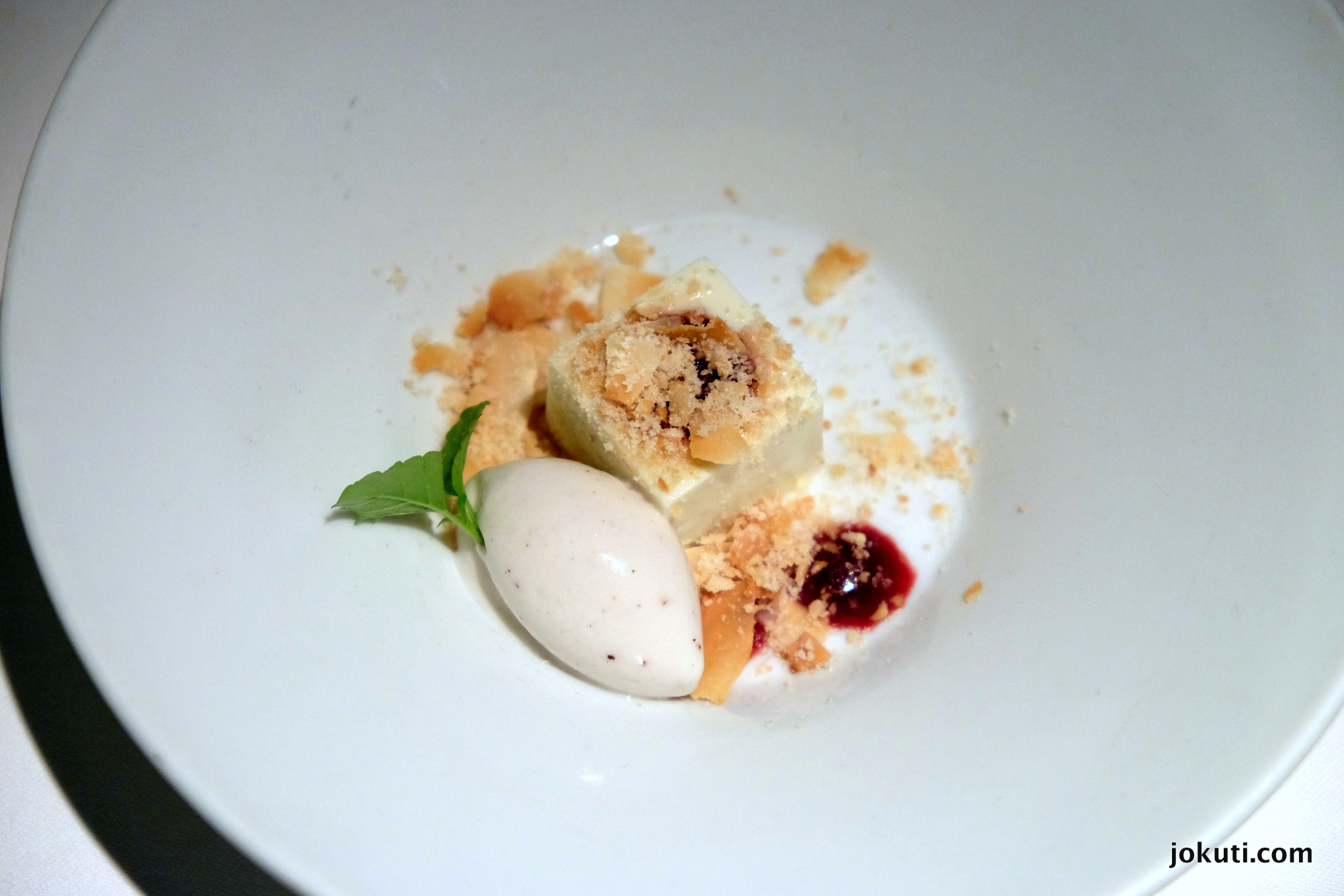 "Carrot cake", red algae, miso.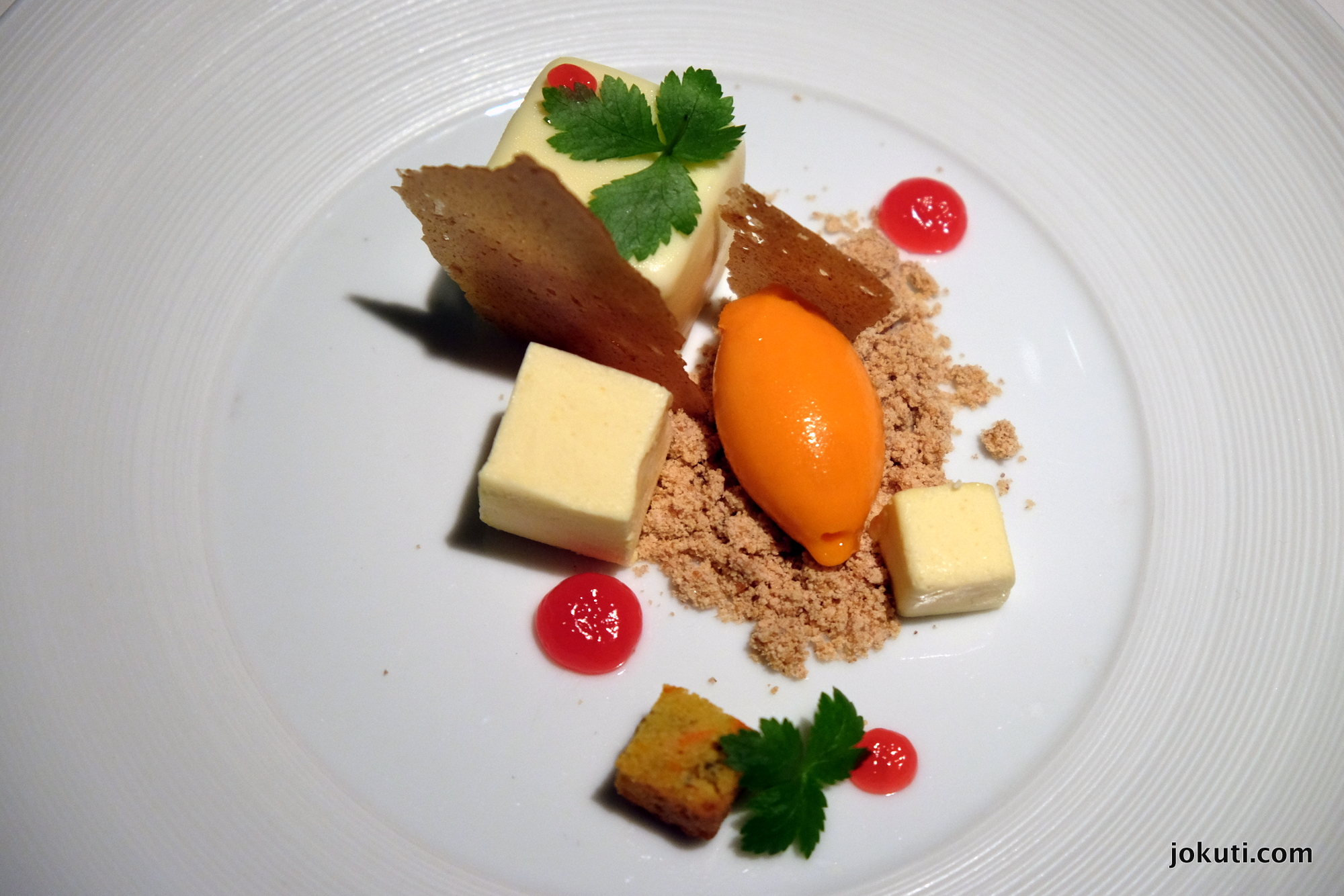 We also tried the chocolate dessert with bergamot and olive oil.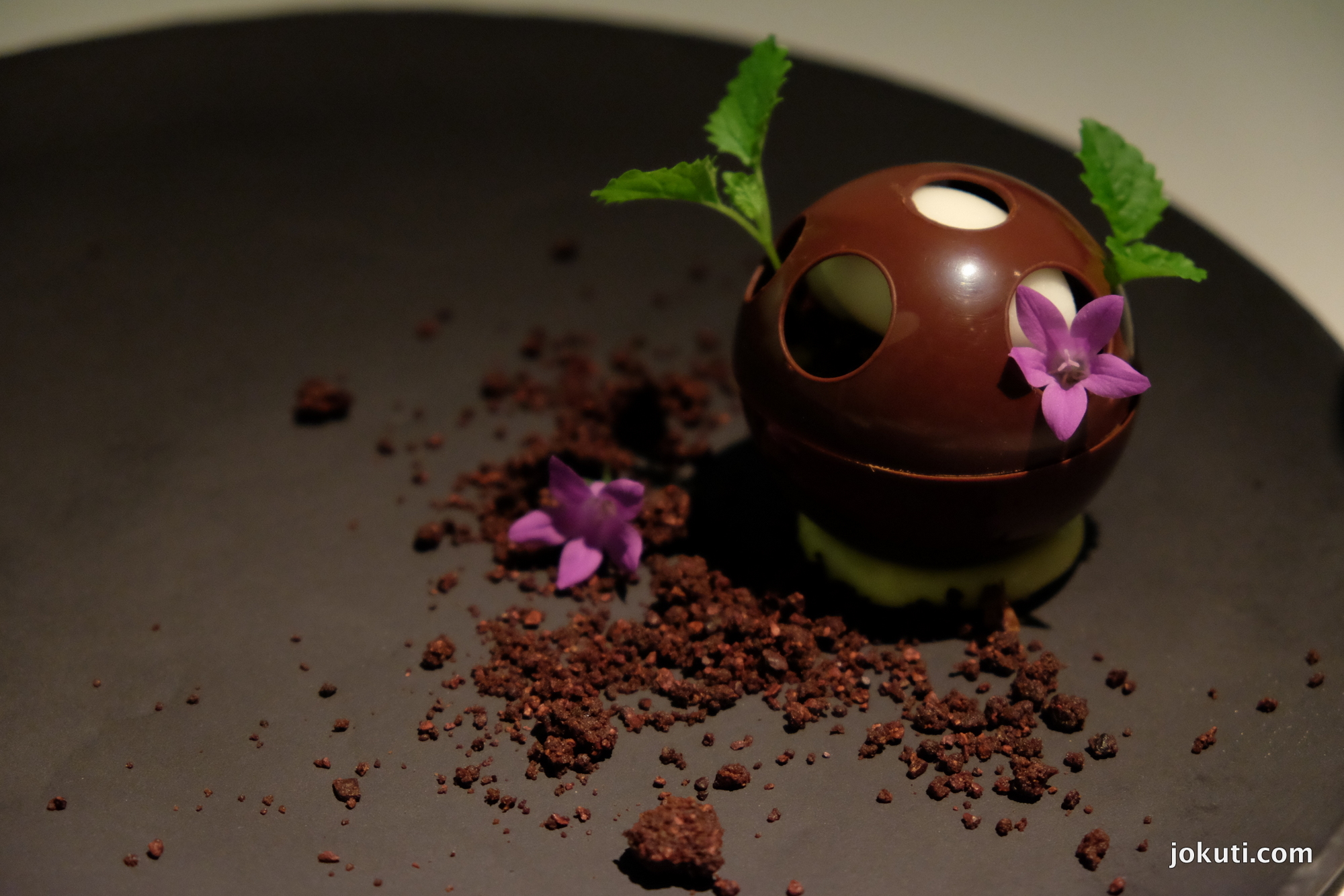 And opened up: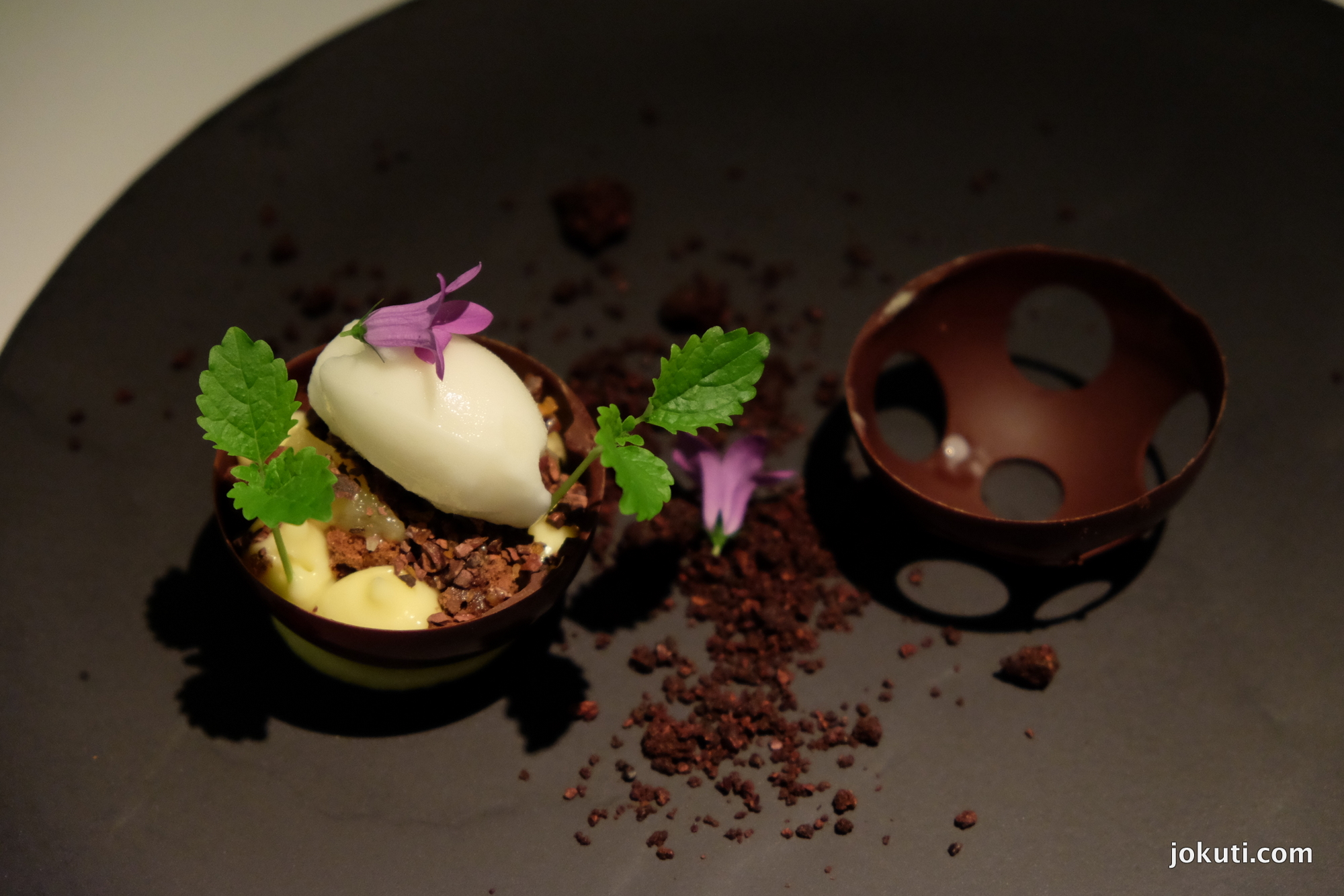 Petit four and farewell present in the small box:
My summary about the winter menu was "it is full of exciting dishes, interesting combinations, balanced and well-composed plates. Baraka has a place in the line of the best Budapest restaurants!" This is still one hundred percent true. The young Brazilian chef has surprises for spring too, as he's not out of creativity or enthusiasm, neither the courage to create new interesting dishes on a high technological level. Baraka is a fresh (and spicy) dash of color in the local market.
And they will change to summer menu soon!
Check out all my Budapest recommendations here and follow me on Instagram!