Having tried the menu he developed in cooperation with the restaurant Mák in Budapest, there was no question I would visit him. And eventually, I managed.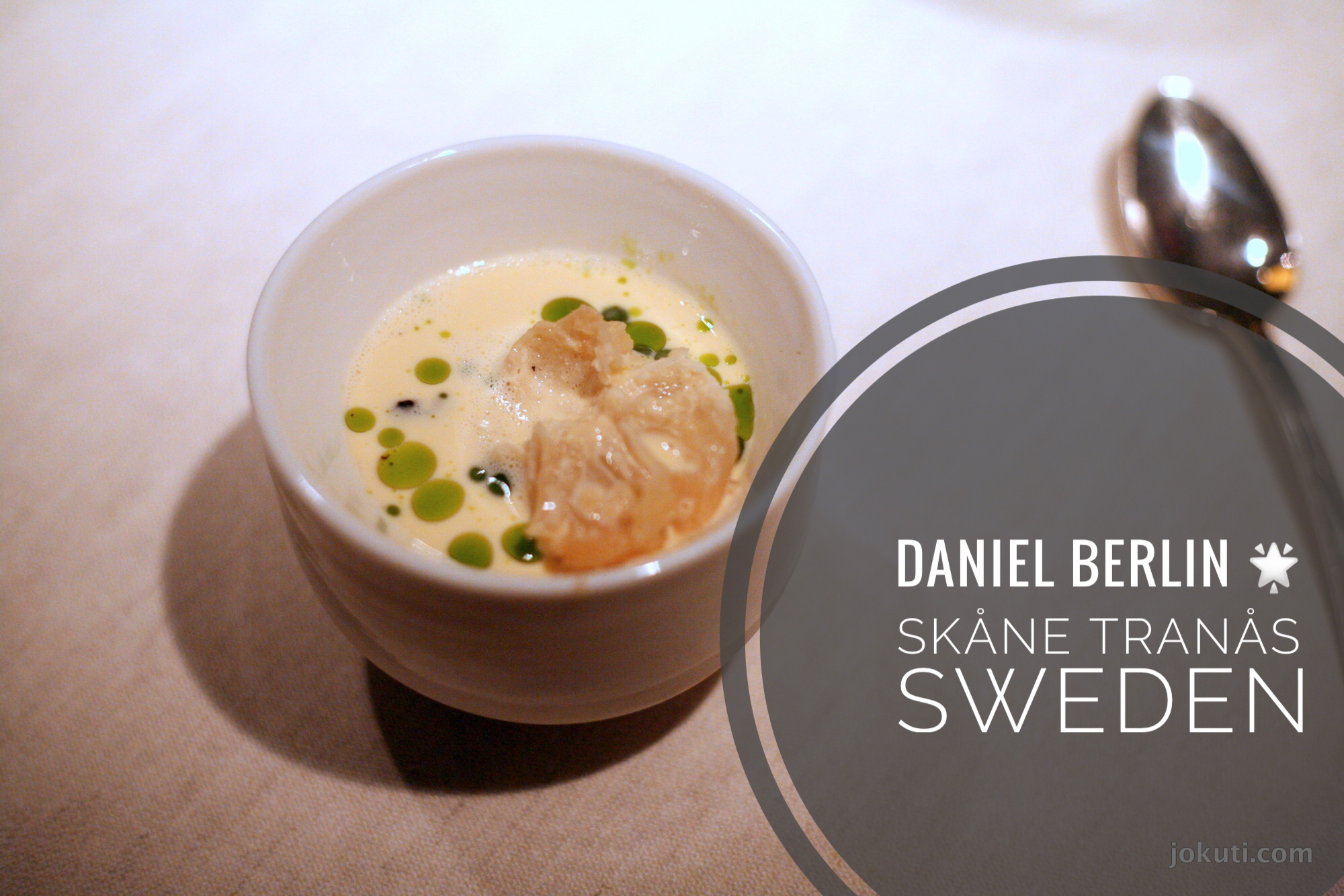 Meeting the chefs on tour is as a teaser, it serves to pique your interest (well, sometimes also to quench it). A guest menu will, though, never reflect the full package: the atmosphere created by the chef, the characteristics of the terroir, the style of other guests or the ambiance of the dining area.
And it is also in these areas that the Scandinavians make their mark. The only thing left for me to do was to overcome the challenge, whereby there is practically never a single place available in the restaurant with only a dozen of seats.
Website of the restaurant.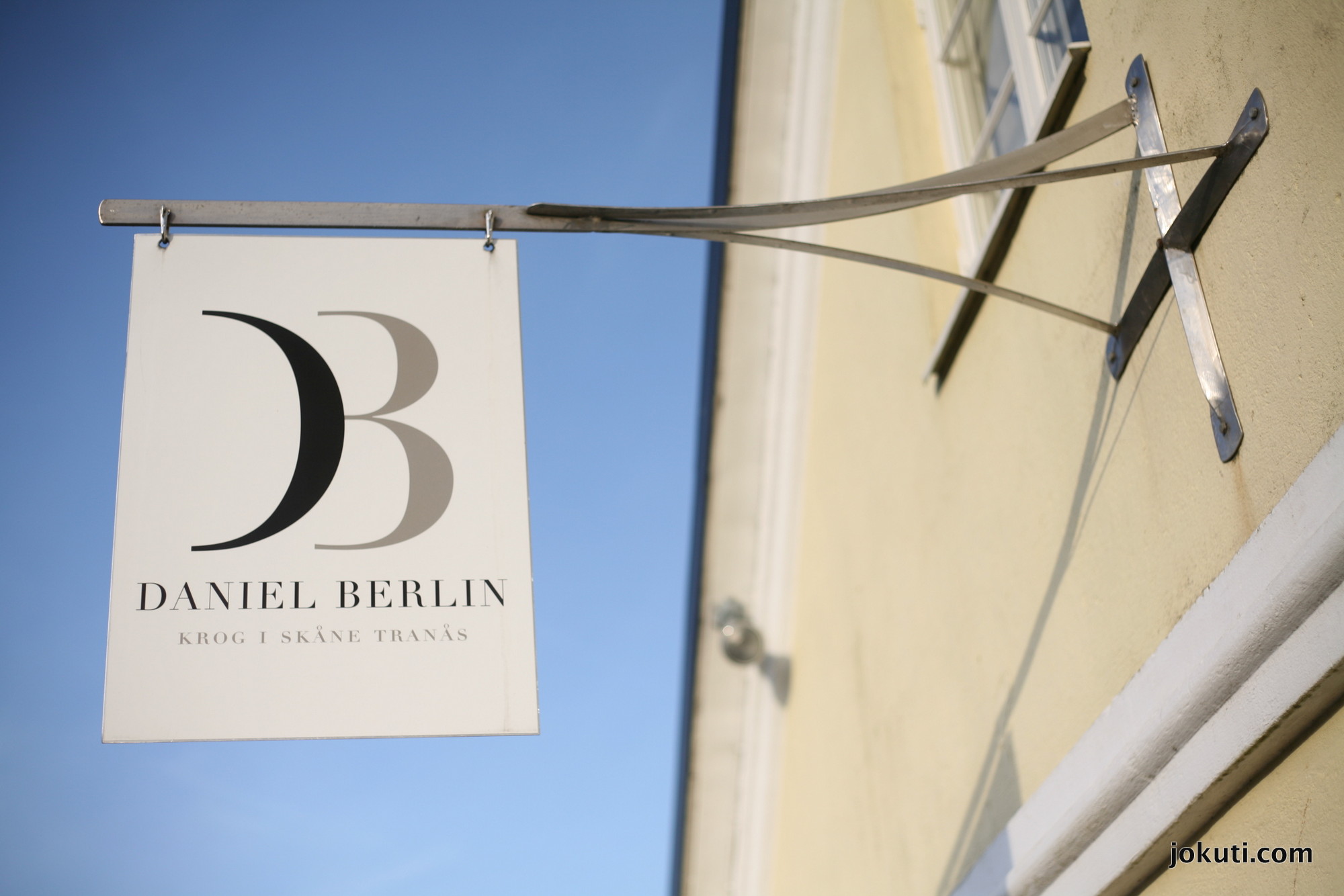 To get in, I needed some serious luck because everything is fully booked in the reservation system, only moments after the opening of the booking period. The only chance to get a seat is if someone cancels. This is how I got to book a table (one of only 5!) for mid-March. I didn't think twice, I went for it and booked my flight. I only needed to find a dinner partner.
The restaurant and its surroundings:
And the dinner in 2:30 minutes:
But it's worth having a look at it in more detail.
First of all, at the decoration and the interior, because they are crucial. The restaurant serves as an art gallery, with exhibitions changing yearly. This time, Karin Östberg's pieces of art show up on the restaurant's walls.The link is not only virtual: one of the plates on the menu is inspired by one of the artworks.  
This is still the late winter menu despite being mid-March. Just the week prior it snowed heavily in the area. There's a big discrepancy in terms of seasonality compared to other parts of Europe.
Part 1
SEAWEED CRAB Slurps of grilled carrot, crabs and meadowsweet
EGG Lightly poached quail's egg with lard and smoked seeds
SWEDE Dried lobster, in pickled swede, burnt rye and lovage
WHEAT Aged onion, mustard seeds, chervil and goat cheese
YEAST PANCAKE Vinegar, plum, and frozen horseradish
LIVER Wildbird liver in roasted cinnamon, anis seed and chestnut
APPLE Frozen Aroma apple, pressed wild sorrel
BREAD Chargrilled bread of 4 grains with goat and cow butter
Part 2
HOMMAGE Lamb, chamomile, and fermented barley
RAW SHRIMPS Pressed apple, sea lace and roasted buckwheat
COD Warmed with its smoked details. Daikon, cucumber and cod roe
BIRDSSKIN Roasted in its broth with quince and last year's shoots and herbs
CONSTRUCTED EGG Cured yolk and primeur roe with whipped egg white and roasted potatoes
SIGNATURE Beech-grilled celeriac, bread of the burnt peel and broth of what is left
[Between the parts, a walk in the garden with romantic pitfires, hot drinks, chatting and a possibility to visit the larder.]
Part 3
TURBOT Grilled with yeast cep, bone marrow, and apple
MALLARD TONGUE In small pancakes and walnuts
BIRD Quail in poultry fat, seaweed, aronia berries and sour cherries
Part 4
GARDEN HONES Frozen with sour milk, lemon verbena, oats and raw milk
EGG WHITE Frozen goat yogurt cream with sugar-roasted rosemary and dried salty egg white
And the petit fours, in the glasshouse turned lounge, with coffee and local chocolates.
The chef, Daniel Berlin
The dishes were all outstanding, there's no point in trying to analyze them one by one. Clearly, they all comprise of lots of work, professionalism, and knowledge, they are all detailed pieces of art, there are no easy ways out on this menu. The chef goes bravely for stronger flavors, but he handles acidity, which is a characteristic of the Nordic kitchen, with the same finesse. The end result is an unforgettable experience, paired with a friendly, cozy ambiance, made complete by the humble personality of the chef, who made it all happen. Highly recommended!
Follow my foodie experiences on Instagram, Twitter and Facebook!