Paris is full of top notch restaurants, fine dining was born here and many great chefs have been working here ever since. I tasted many 3 starred restaurants, but recently, it's been more and more the little modern bistros where I have been pleasantly surprised: authentic kitchens, where the handful of guests are in direct contact with the chef. And the dishes are contemporary and exciting. And it's even affordable.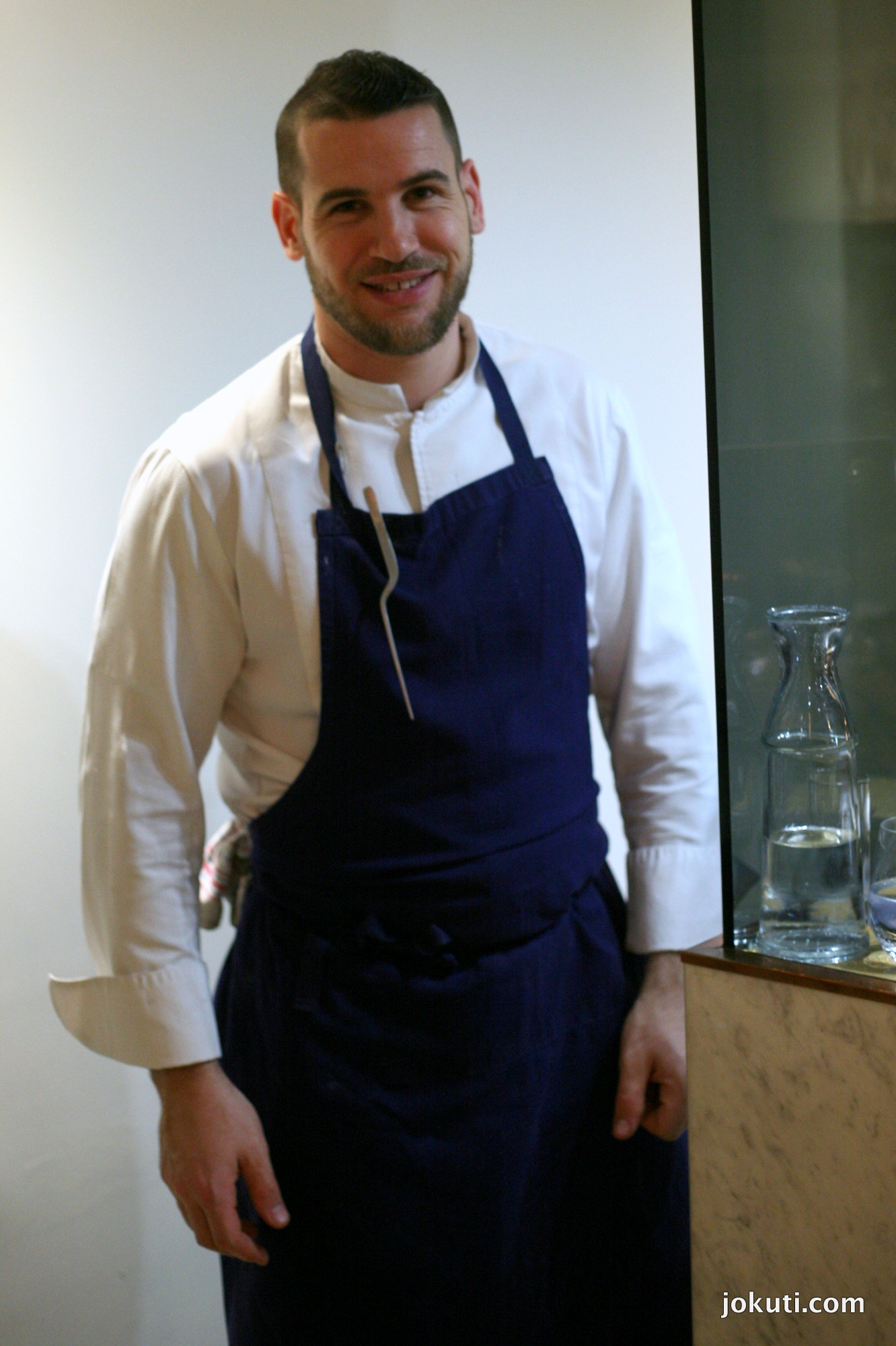 If you choose the name of the restaurant wisely, there is no need for a signboard. Maybe the chef of Porte 12 (door no. 12), Vincent Crépel followed this principle, when he opened his restaurant 3 years ago. In one of the less trendy streets of arrondissement 10, there's a cozy bronze gate, with the number 12. That is the address of the house, too, and the street is Rue des Messageries. The restaurant is completely detached from the street, a little corridor leads from the street through the gate to the well-designed interior, where 10 tables with 32 seats in total are waiting for the guests, who can then follow the work of the chefs in the kitchen through a glass wall.  
And the menu is full of fresh, rich and diverse flavors, and very high-quality dishes.
Amuse bouches:
Meringue with foie gras and poultry liver mousse (not pictured)
Sea bream tartare in sorrel leaves
Mackerel with onion
Fresh farm eggs with potato, vanilla, and caramelized apple
Tuile, egg yolk marmalade with truffles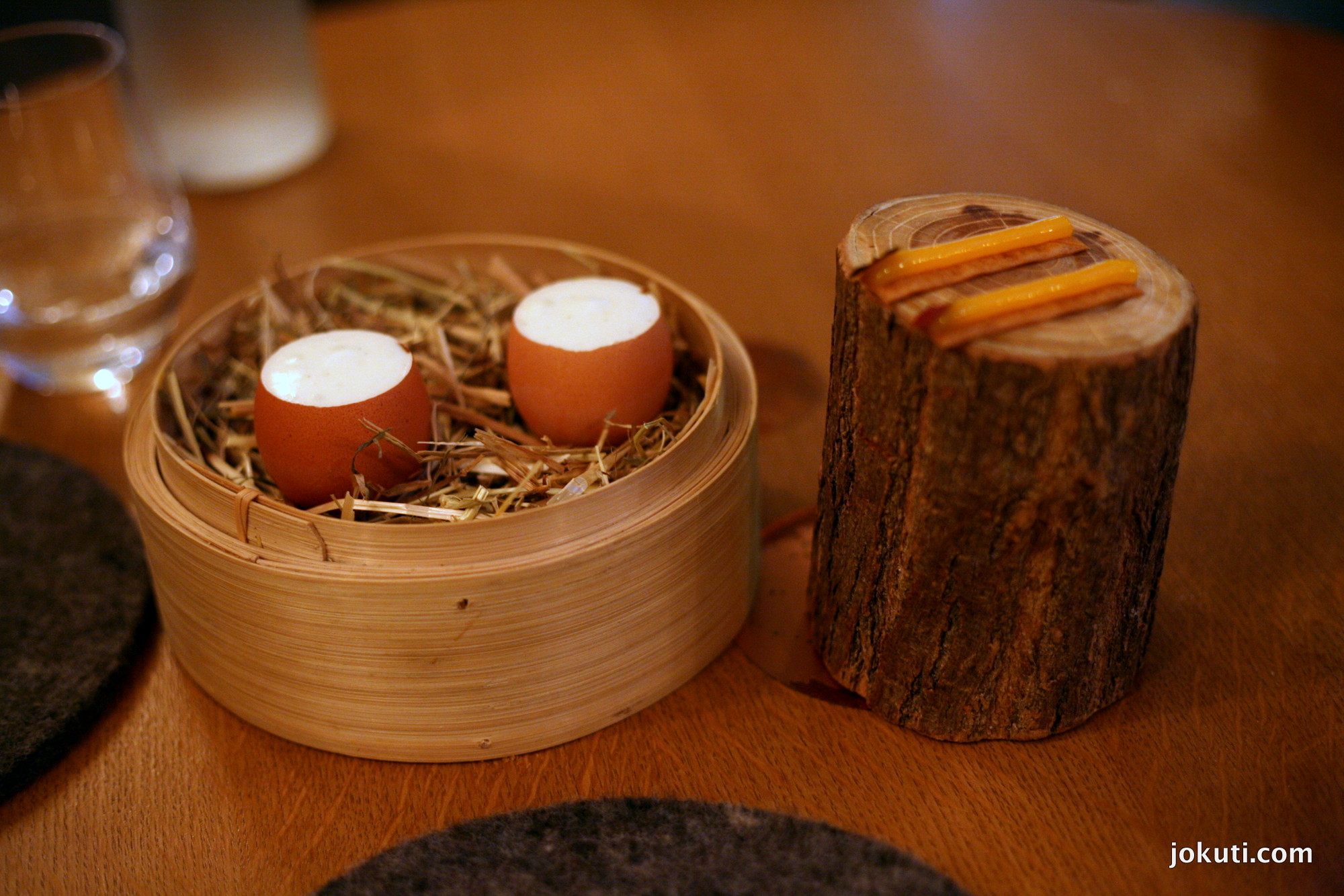 Marinated barbel with pickled celery, jerusalem artichoke mash and fermented lovage juice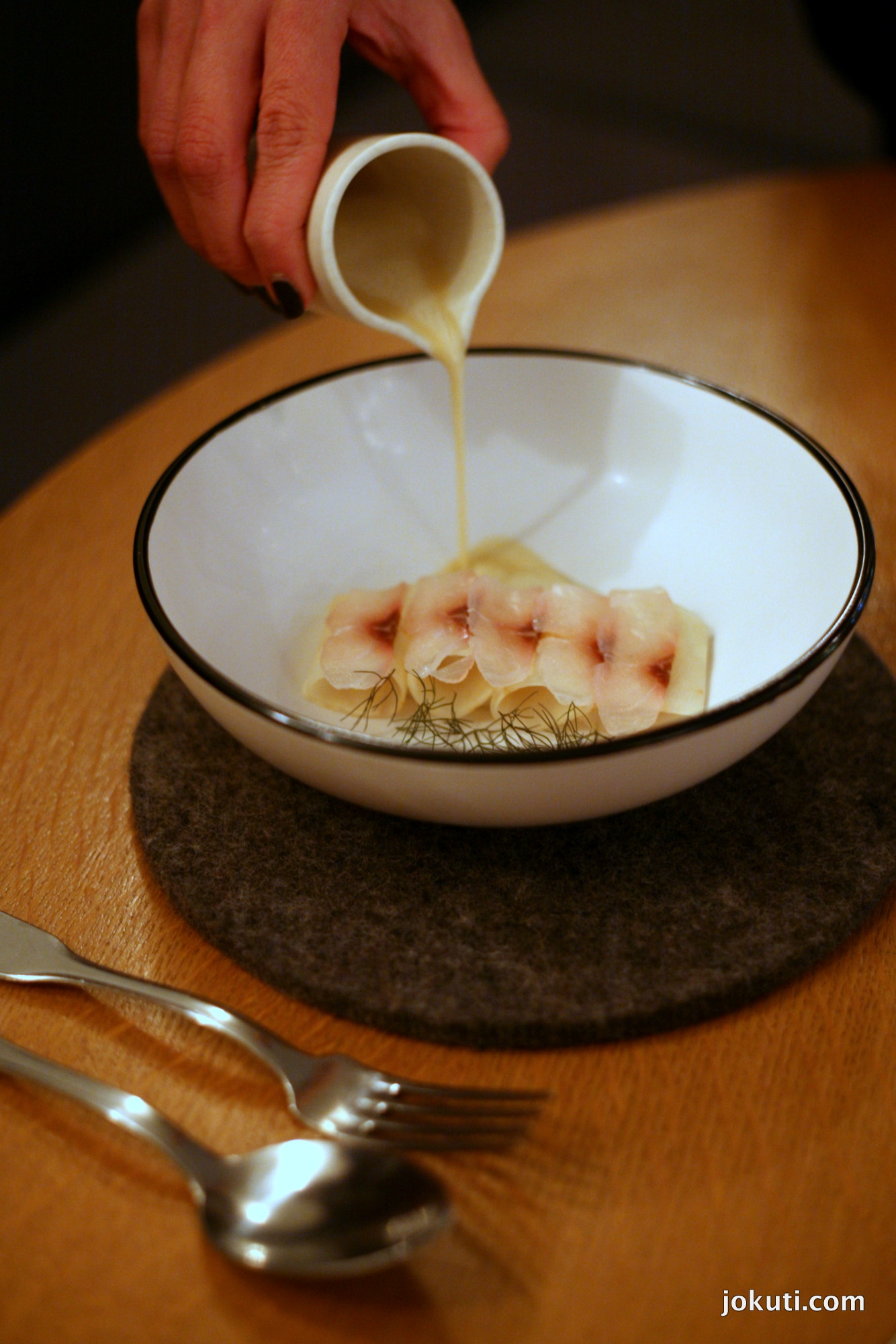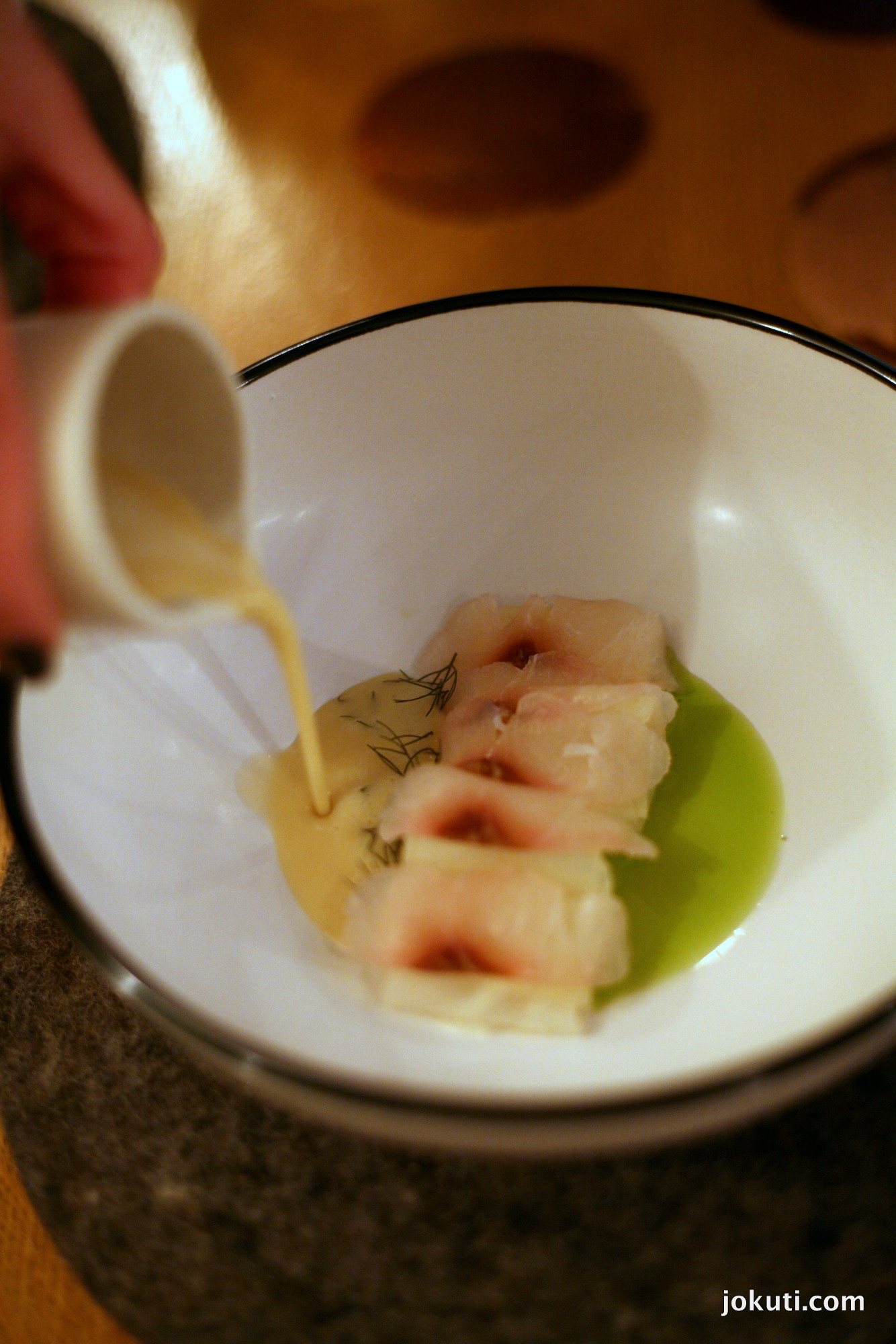 Bread and butter: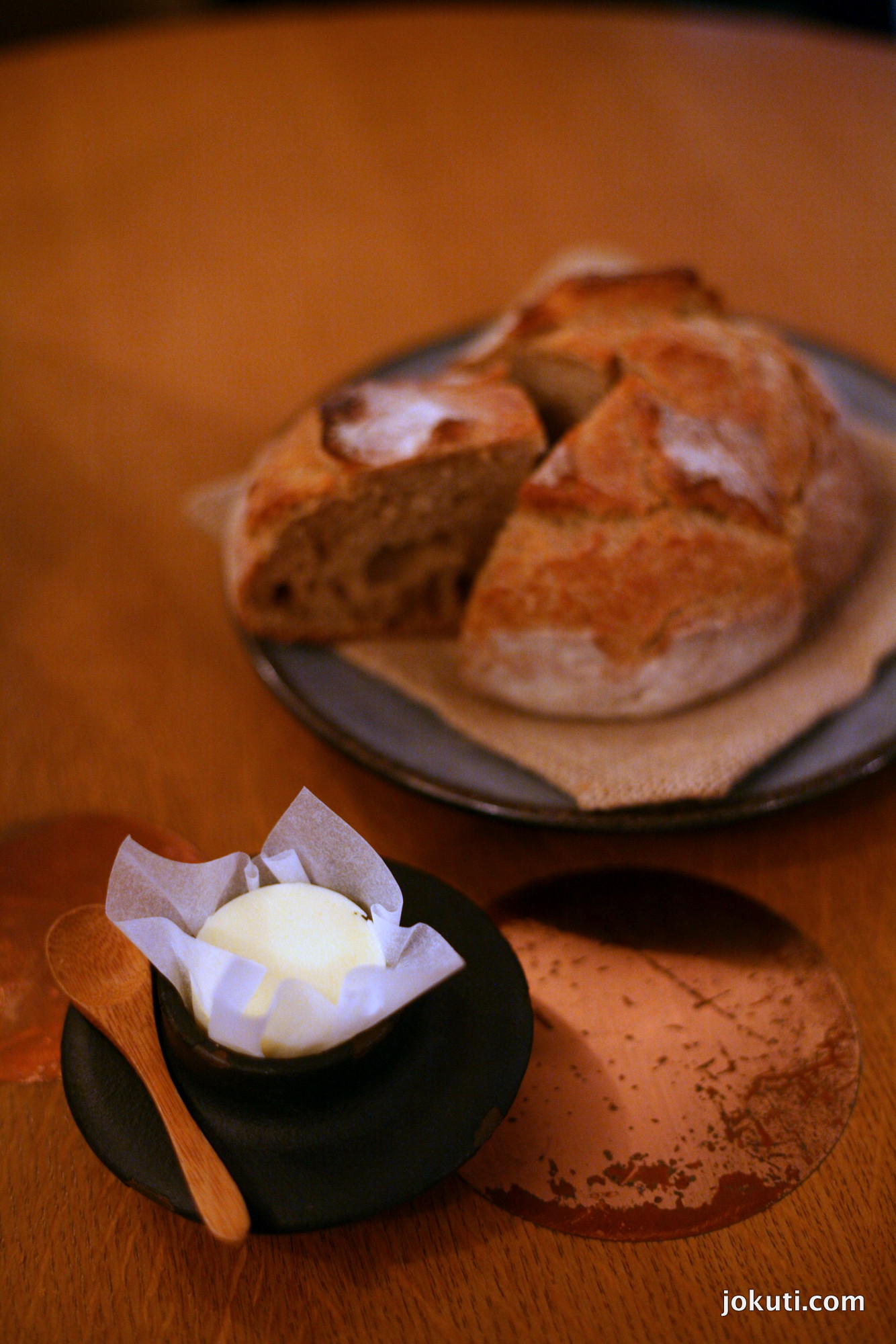 White veal carpaccio, piquillos cream, shallot vinaigrette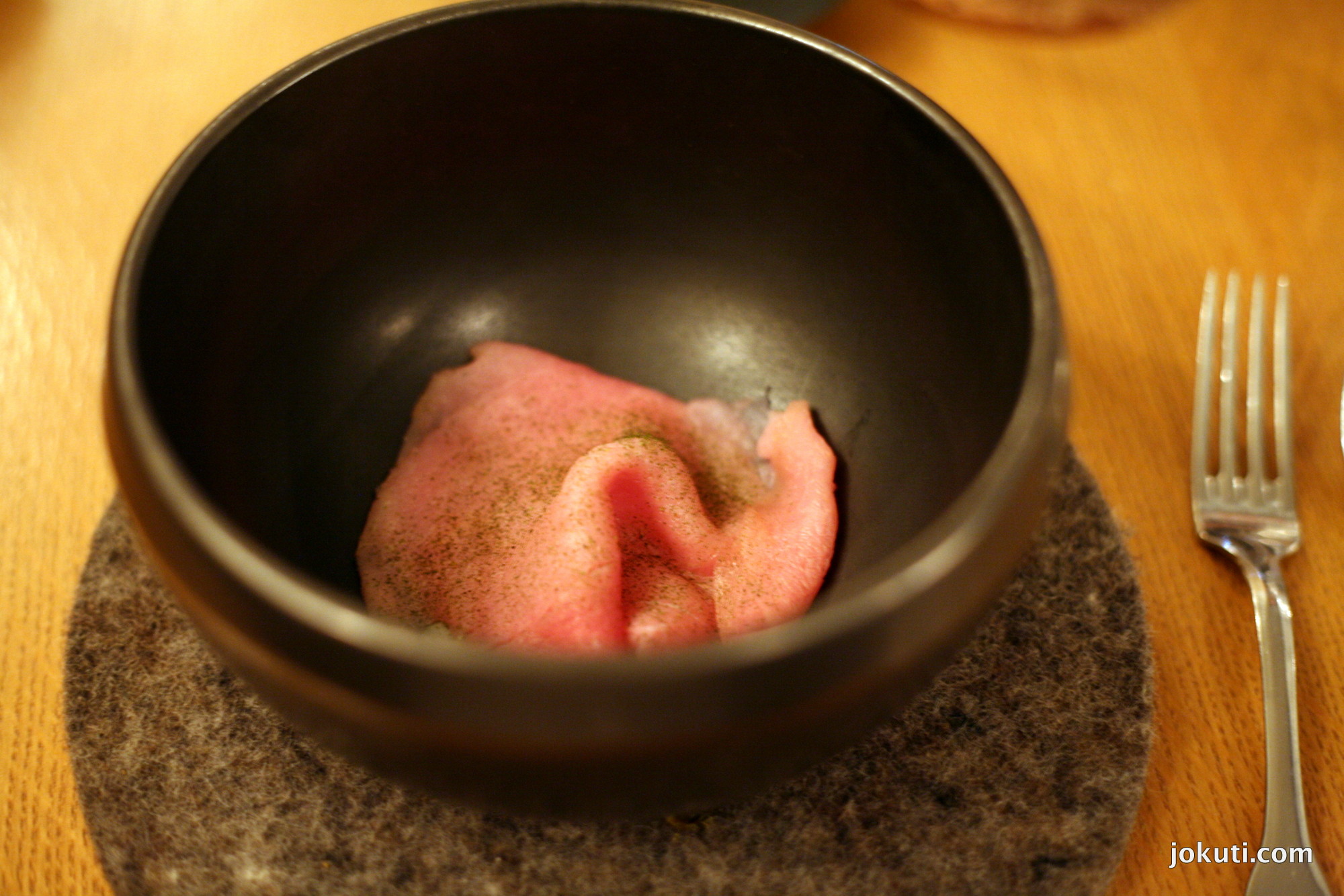 My dinner party ordered red meat free, this was their dish: fresh pea sprouts, edamame, kumquat and spring greens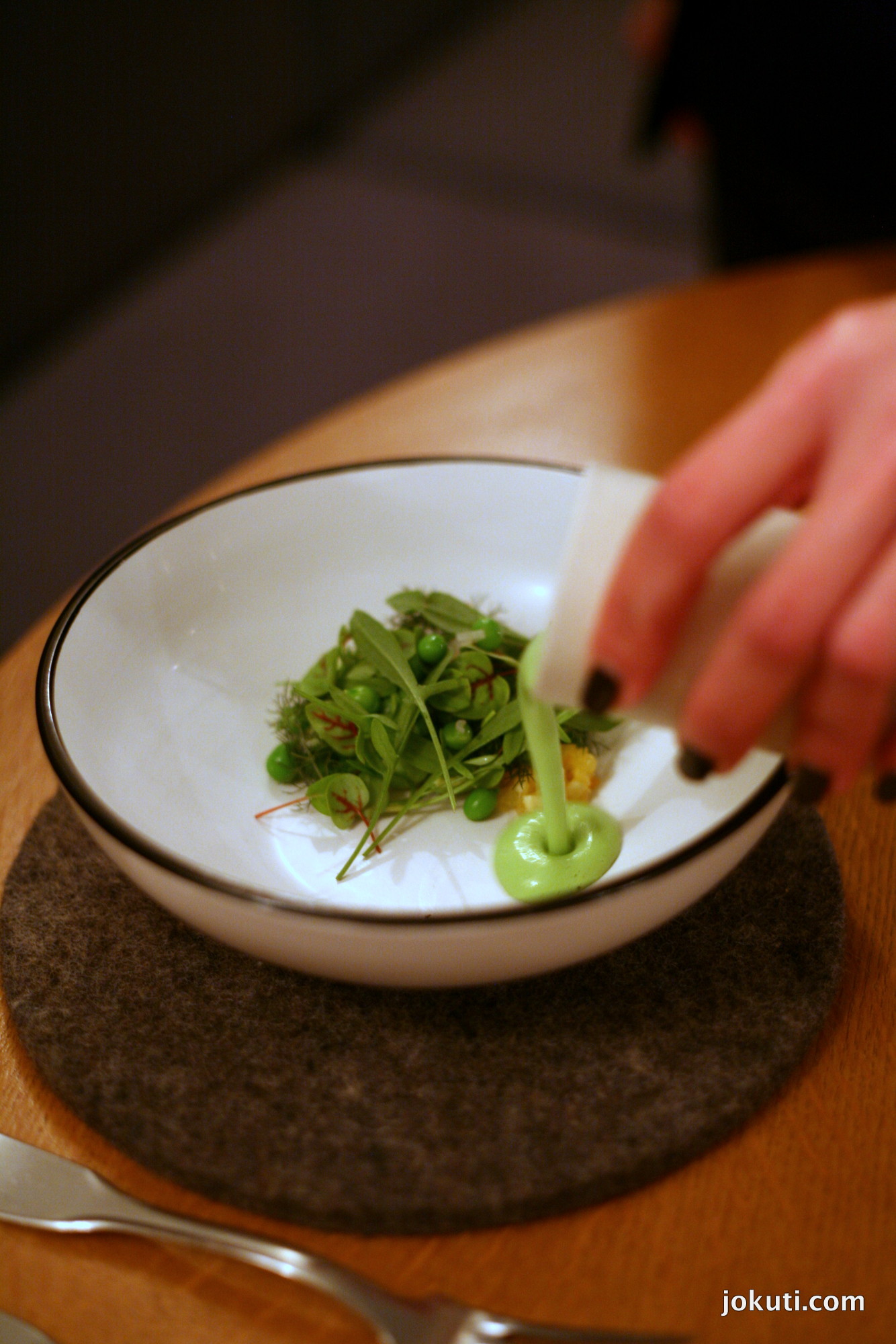 Green asparagus, bread chips, egg yolk sabayon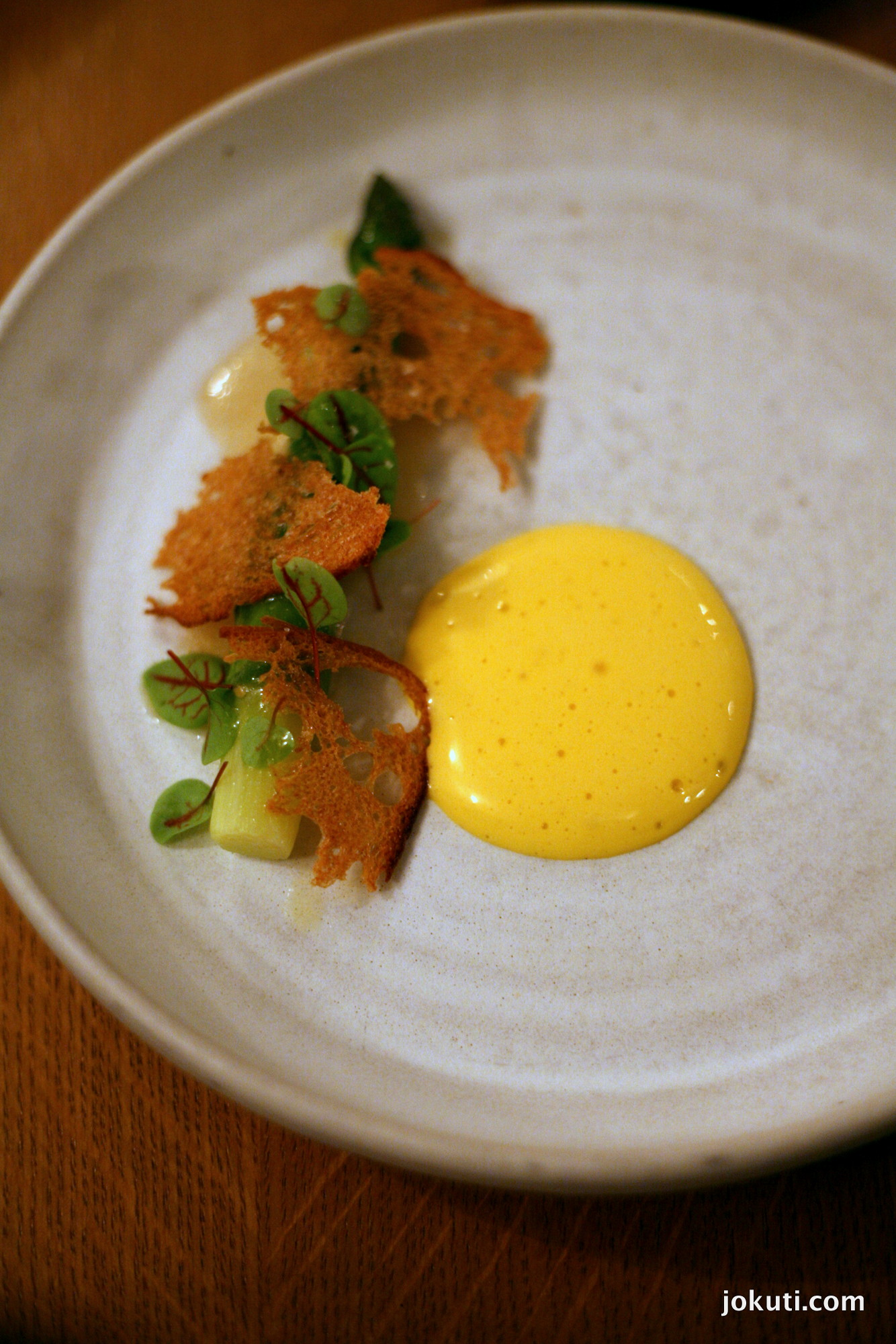 Cod in sea water with white asparagus, beurre blanc sauce with seaweed and lovage oil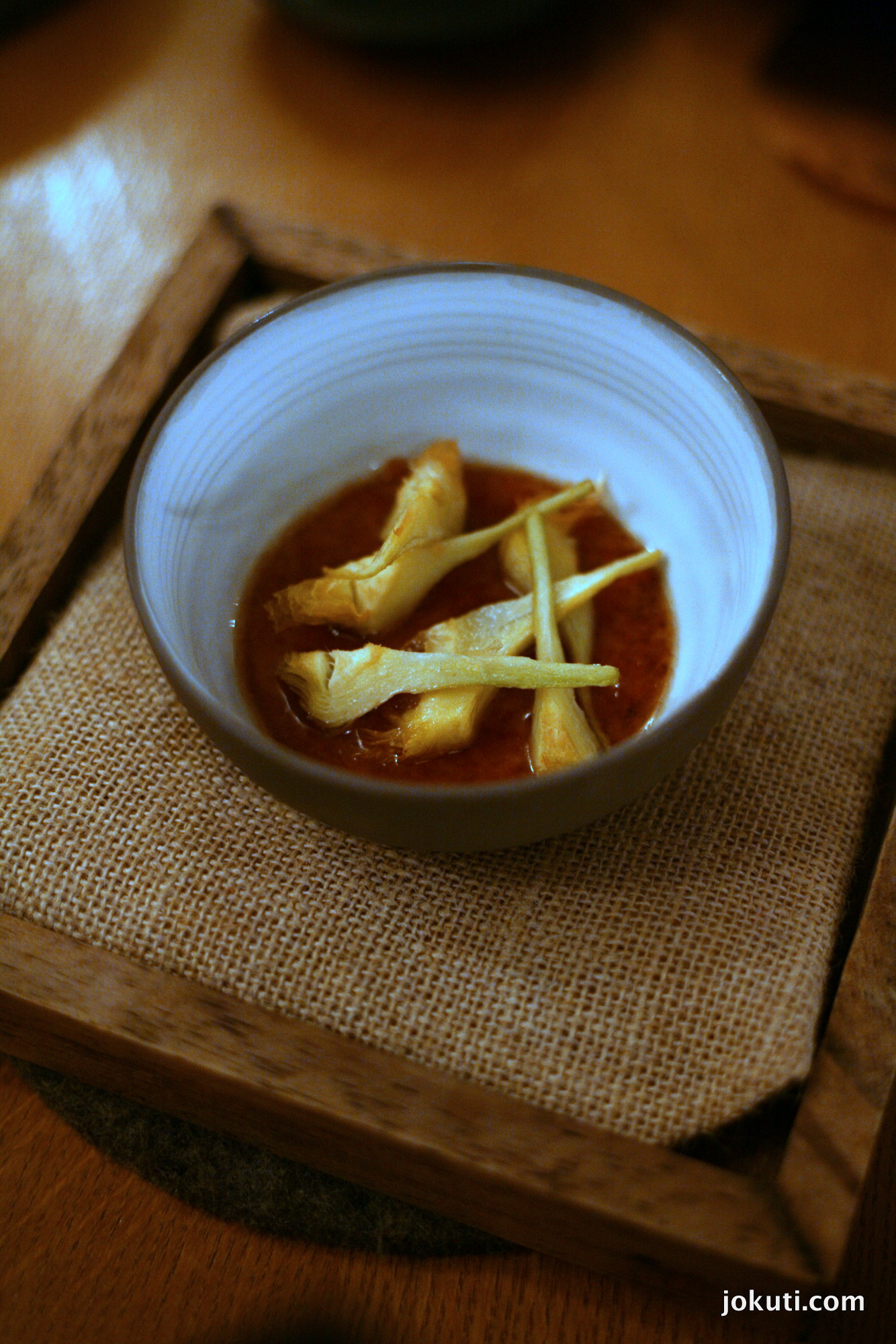 The alternative: barley risotto with mushroom and oat cracker with parmesan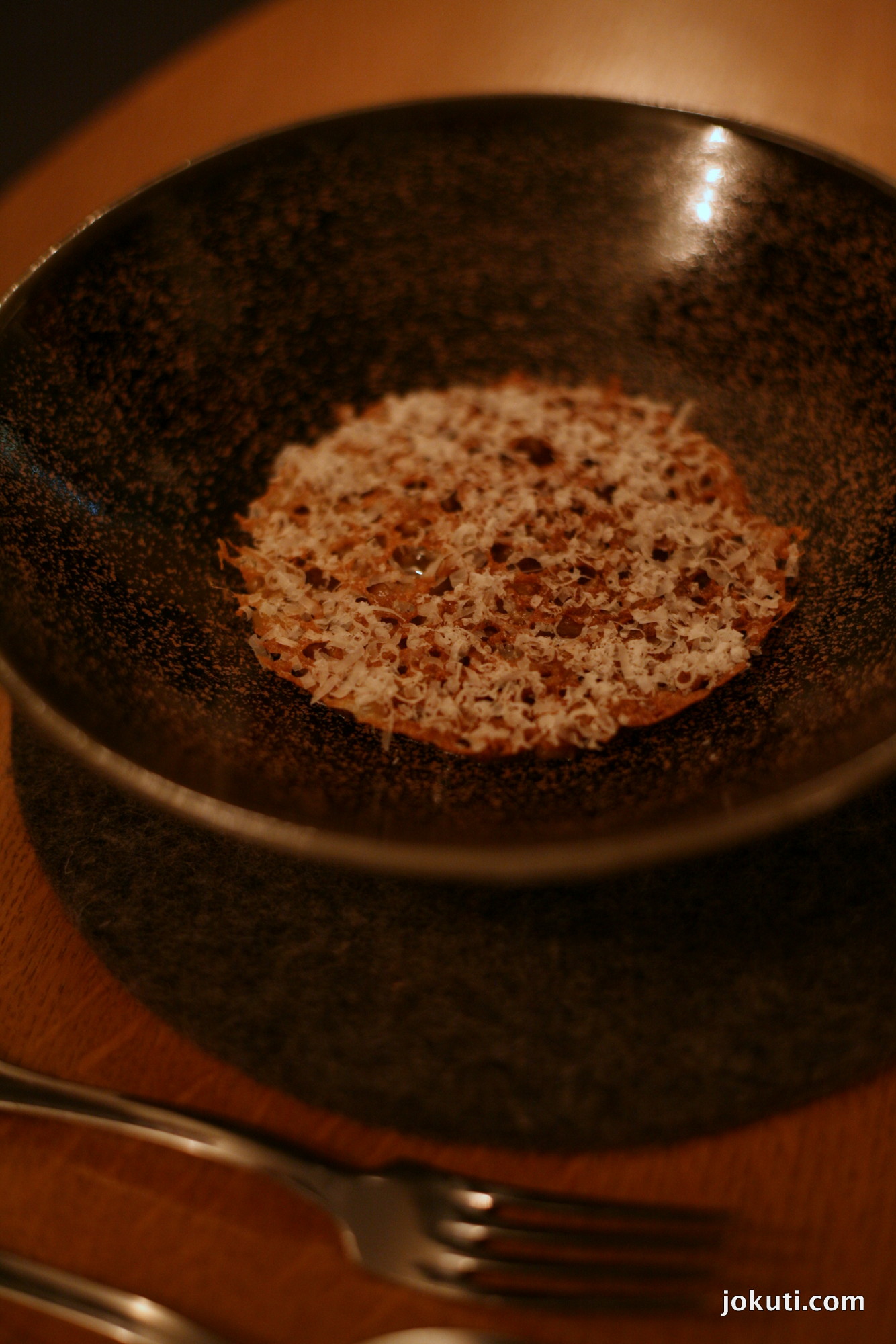 Veal, celery, onion jus, parsley oil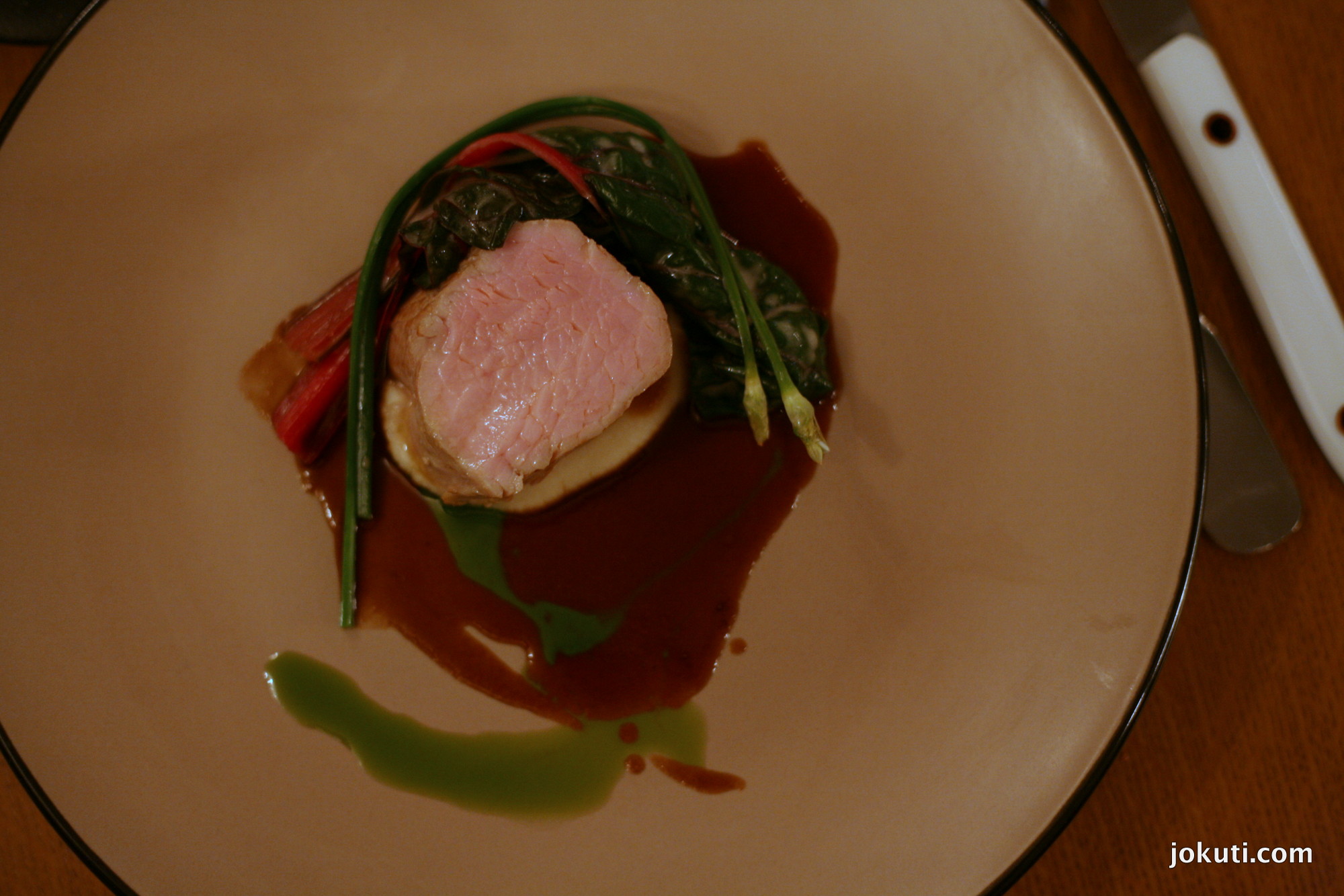 The cheese dish is emblematic: Comté, dry aged beef from Grisons, jerusalem artichoke juice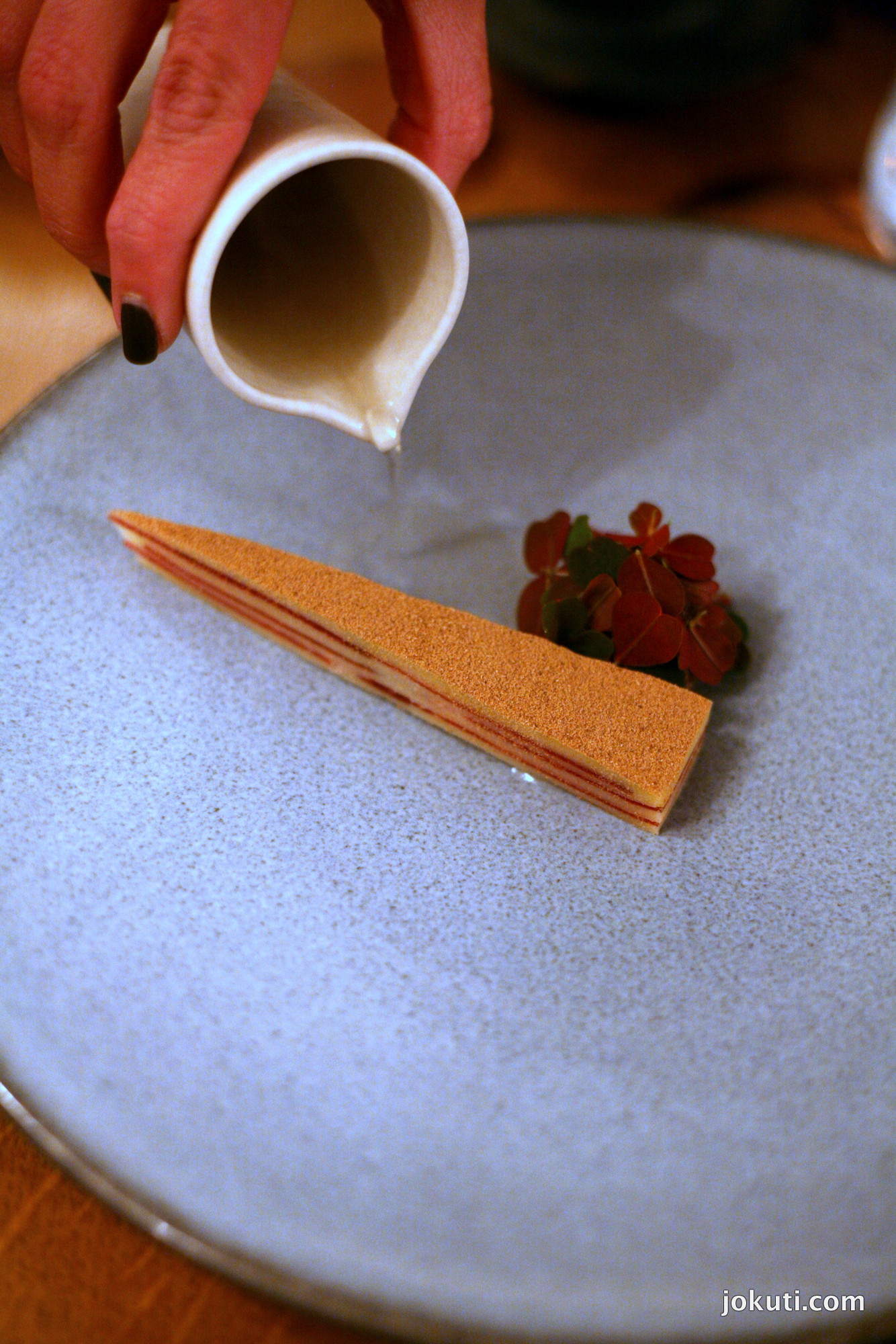 Tapioca, coconut, thai tea sorbet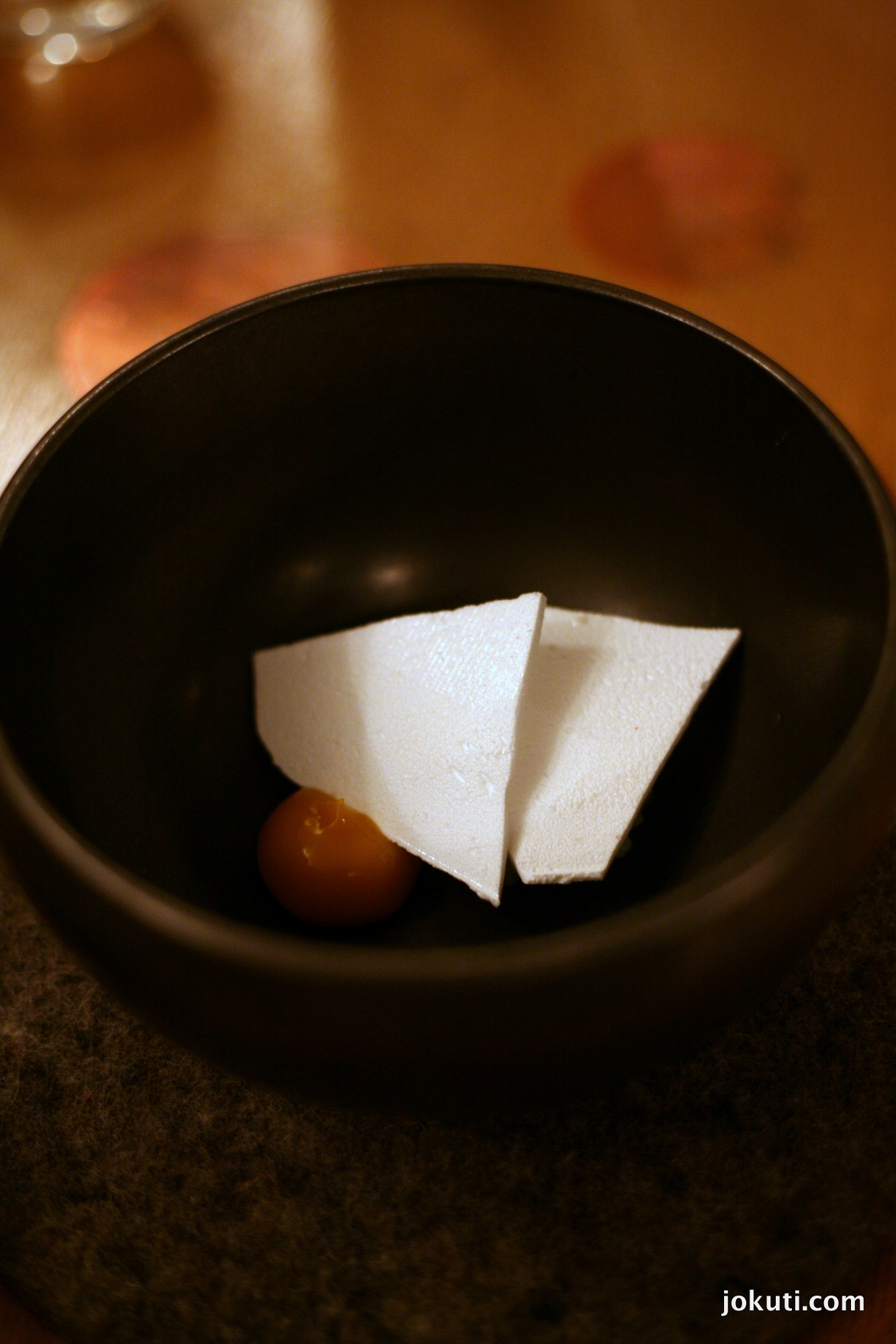 Chocolate, beetroot sorbet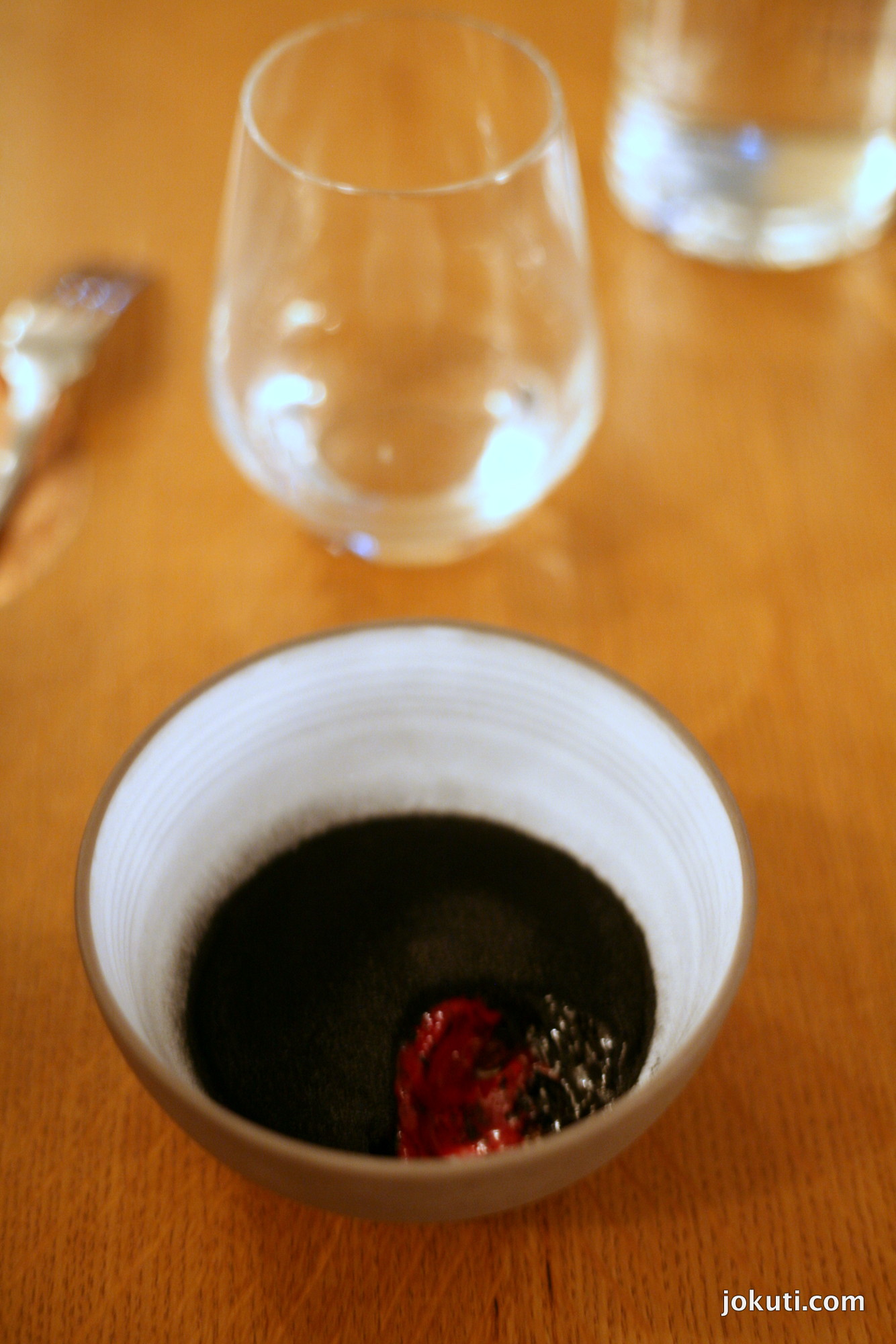 Financier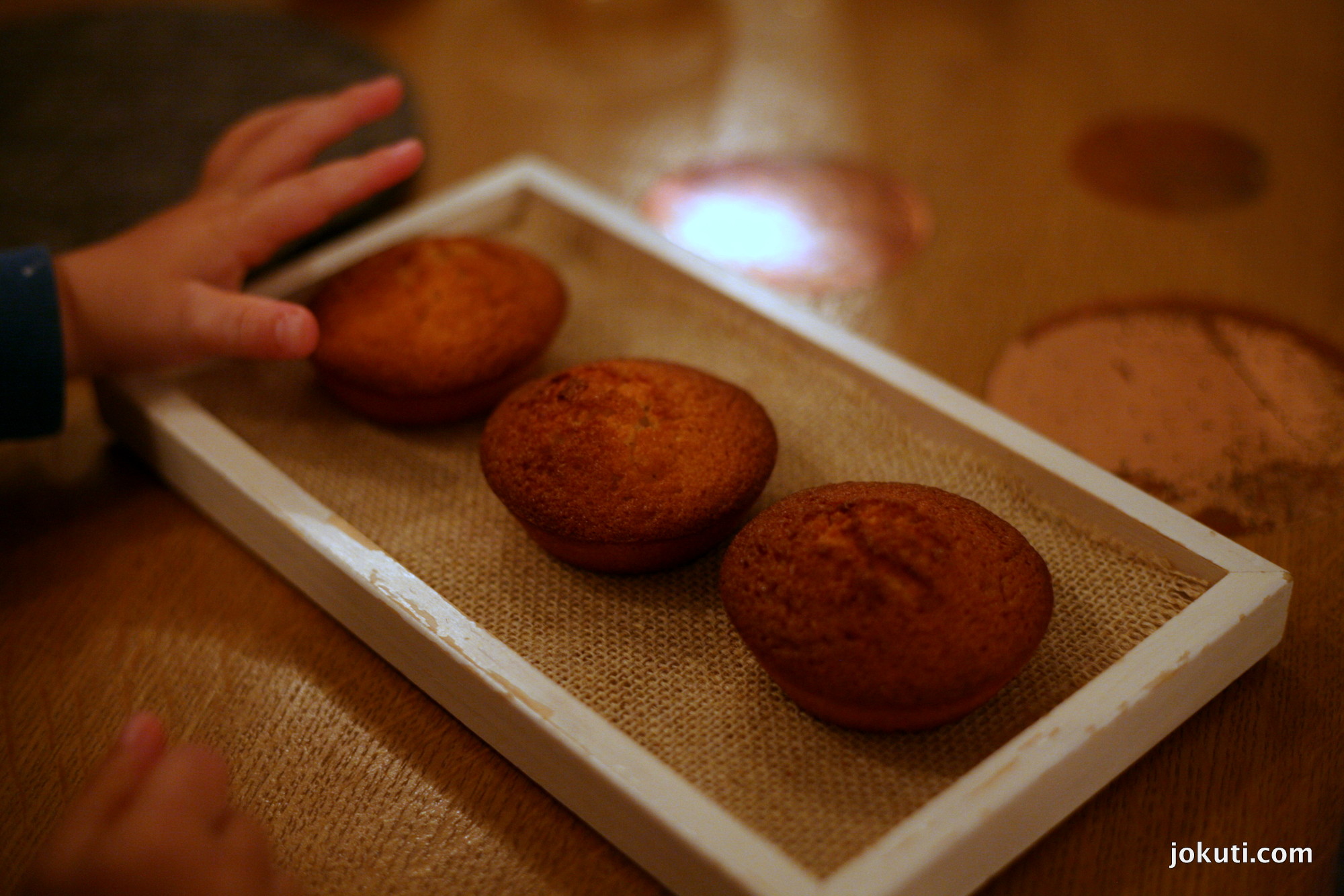 Perfect balance, well proportioned acidity, excitement skillfully maintained all along, and, obviously, flawless service. The chef lets the high quality ingredients prevail in the best possible way, creative items, so much fun and happiness. A very adorable place.
The wholehearted chef with the owner of the hand above: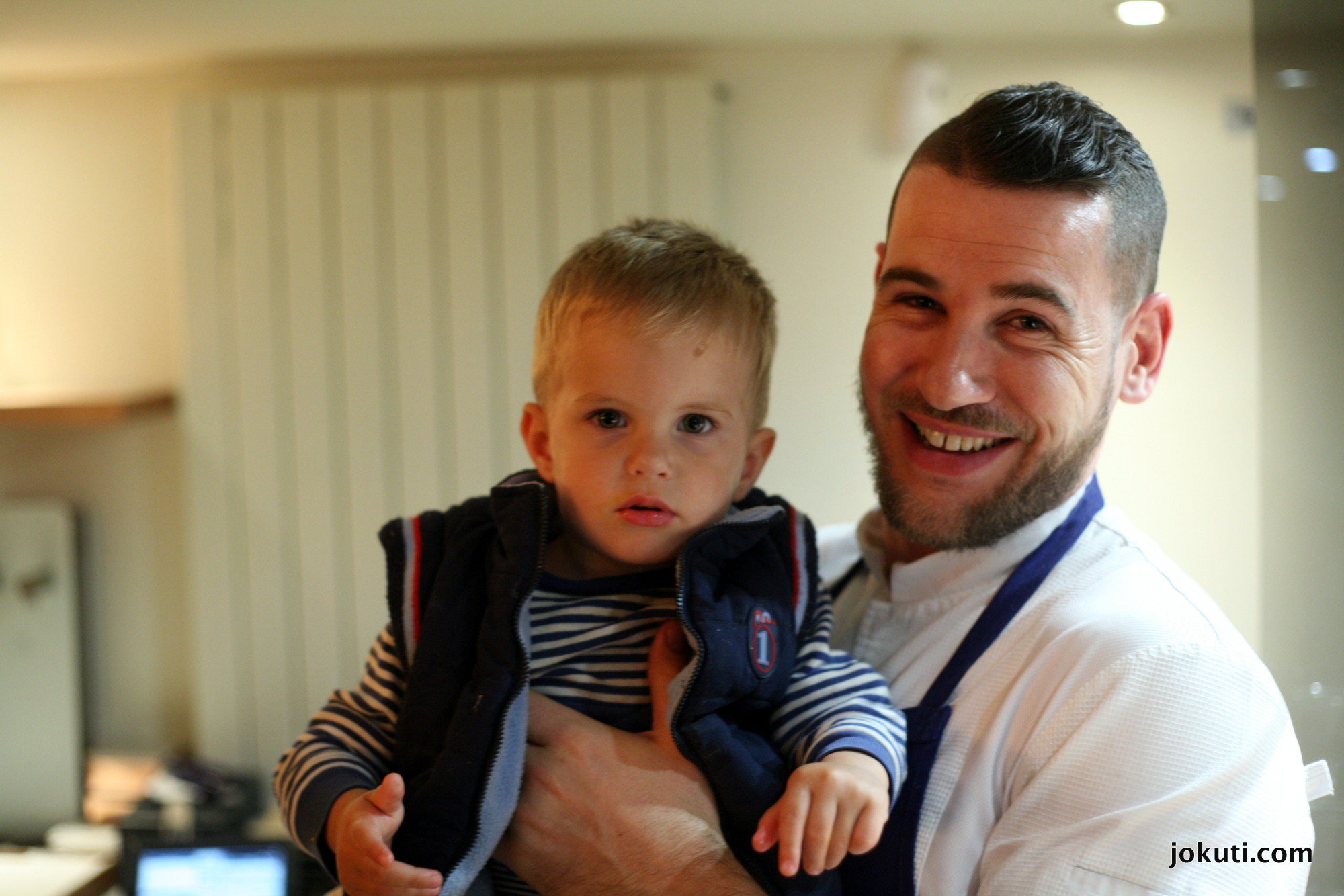 A more traditional approach of the same concept here.