Daniel Berlin's name might only sound familiar to experts, although the Swedish chef is one of the most important figures of the new Nordic kitchen. He is not one of those celebrity chefs, but it's almost impossible to get a reservation in his restaurant! And he will soon be cooking in Hungary!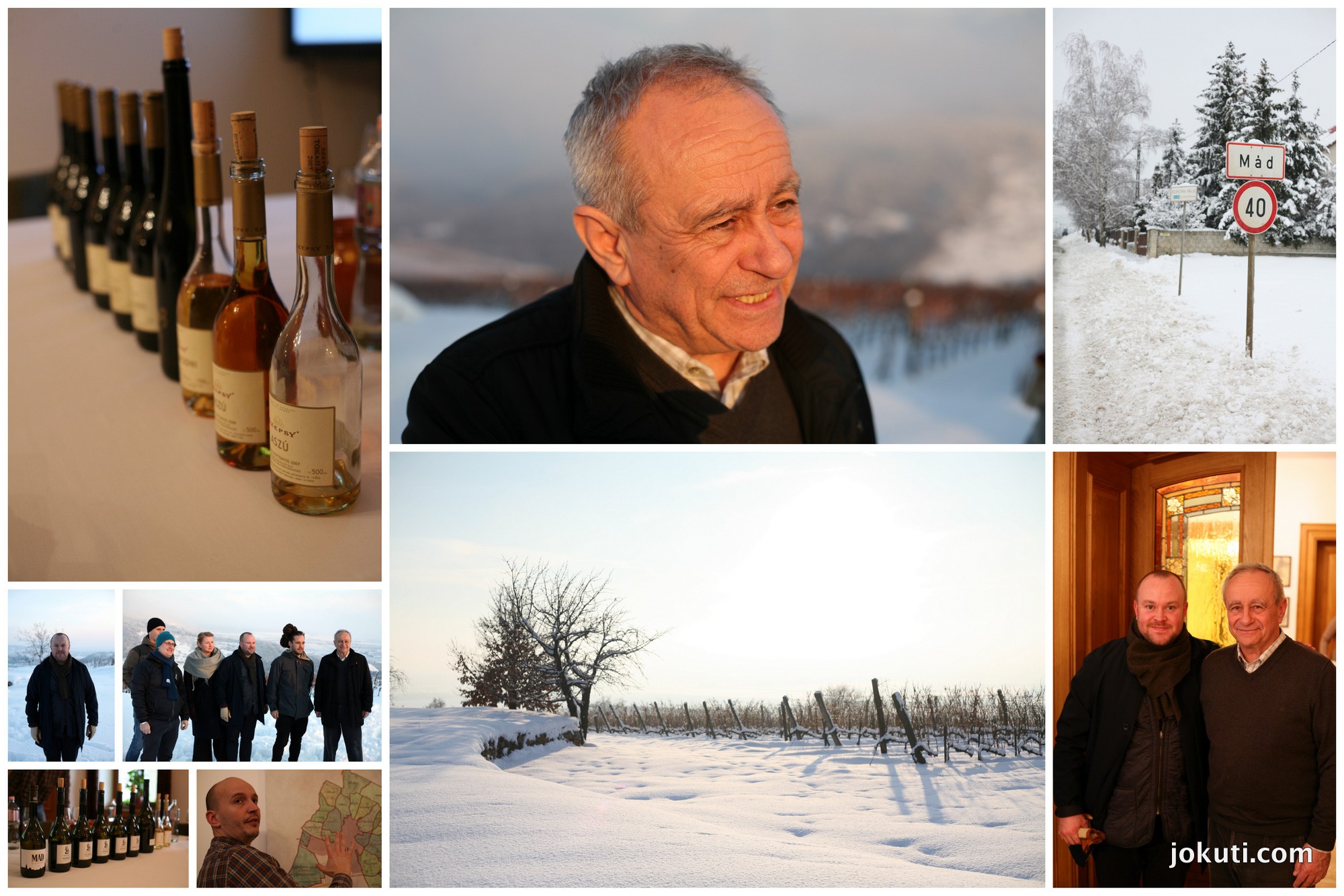 Daniel Berlin's restaurant, named after himself, is also difficult to get in to, because it's not in a big city, but in a small town called Skåne Tranås. And don't worry, you won't find a direct flight there because you don't have the special characters on your keyboard... :) After a quick research, it turns out that this won't be an issue: after flying to Malmö, it only takes one hour of driving or train ride to get to the village, which only has a few hundreds of inhabitants.The real issue is the reservation. For the moment, reservations are open until mid-June 2017, thus 5 months in advance, but you will not find a single free spot, be it lunch or dinner.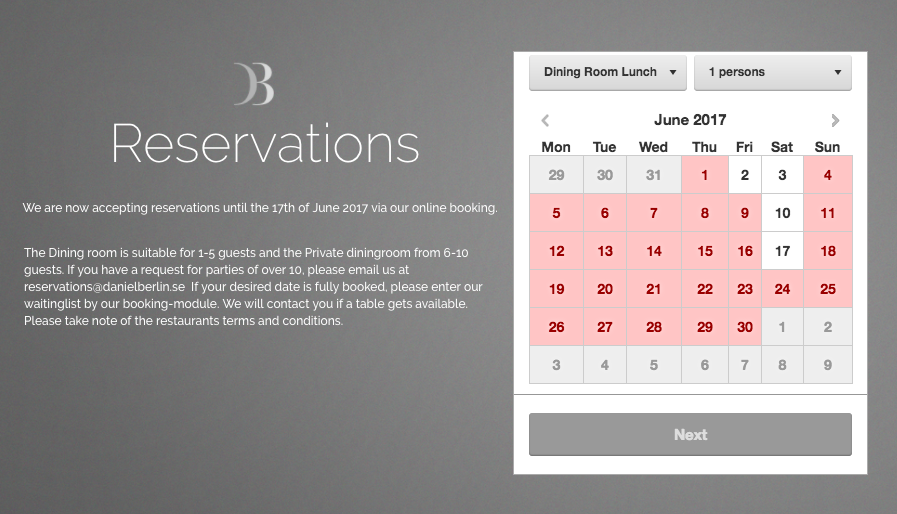 And this is how it goes all the time. If you wait in full preparedness at the opening of the next reservation period, you have a slight chance of catching a place but forget about a spontaneous visit. For that matter, this bothers the chef, too. He told me that it's very difficult for him; when an important person, a chef, a friend or a family member comes to visit him, he cannot seat them because the restaurant has only 25 seats and is always fully booked. But he cannot allow himself empty tables because he cannot count on spontaneous visitors from the village with a population of 300. I asked him what the locals thought about having such a famous restaurant and what their approach was and he said they are very proud but obviously they cannot afford to eat there, the prices are high and the reservation is not any easier for them either. But in order for them to get to know what food is served there, the chef holds an open day once a year or every two years and locals can enjoy the food for the price of a menu at McDonald's. And yes, everyone that breathes and moves is usually there.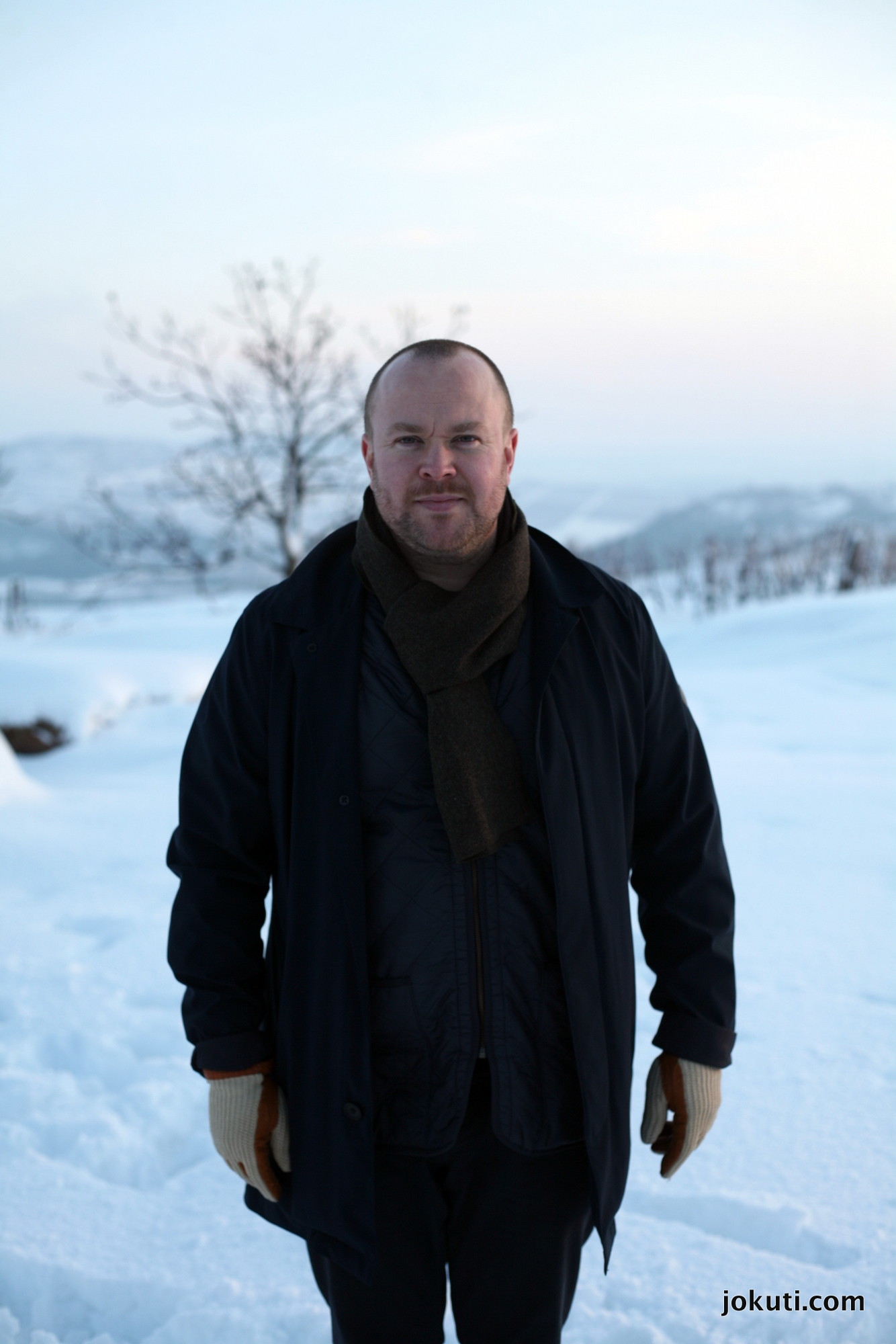 Once you are in, it gets easy, you don't have to look at the menu for long: as it is very common in fine dining restaurants, you only have one choice to make: if you want drinks pairing (wine or juices) with the menu or not. I had already reserved a seat last year but, due to an other trip, I had to cancel it, hence I don't have first-hand experience of the restaurant. I try to catch up on that, because many of my international foodie friends rate Daniel as one of the best. Finally, I didn't meet him in Skåne Tranås, but in Budapest. He was here for a couple of days to taste some wines from Mád, for a dinner in Budapest. Hence I cannot write about his restaurant just yet, although it seems to be a very exciting concept. It's a real family owned restaurant. Daniel's parents quit their jobs at the local electricity company so that they can support their son, who decided to quit the elegant restaurant in Malmö in his most successful period, where he was the head chef. You see, he was fed up with with the factory-like life. He left his crew of 50 people, and opted for a more intimate place, where he could meet his guests and, instead of the planning and logistics, he could concentrate on what he really likes: cooking. And this turned out to be Daniel Berlin Krog.
I met him now because Mák bistro invited me - as the biggest fan of the Nordic kitchen in Hungary - to join them in Mád, where they took Daniel for a wine tasting. Obviously, I didn't need much time to think it through, and I said yes immediately. Early Saturday, we all drove together on the snowed in M3 highway, direction of Tokaj. Then a very intensive day started, where we tasted 30 wines from Mád, starting with the dry ones and finishing with the sweet aszú, from the Szent Tamás Winery through Szepsy to Demetervin.
Here is my short video summary:
It's a special joy for me and I am very proud that all three wineries, i.e. István Szepsy Jr., István Szepsy and Ervin Demeter presented their wines in English. The chef was also very impressed, not only with the quality of the wines, but also with the walk on the Szent Tamás hill. No wonder, it really is a magical place.
István Szepsy's face adds at least as much to the quality and style of his wines as the terroir. I never get bored of his stories and he was in rare form this time, as well.

Getting to know 30 different wines took us the most time but Daniel, János Mizsei, the chef of Mák and Máté Horváth, the sommelier of Mák were working hard and discussed the menu under preparation.
The contact was made when Jani Mizsei dined at Daniel Berlin during a "study trip", and he immediately decided that he wants to learn from Daniel. The Swedish chef agreed to have him for a one month stage during Spring 2016. He could even start 1 week before the opening, so the Hungarian chef could actively take part in the experimenting and testing for the new menu, from which, ultimately, you can learn the most from. They were very satisfied with him, and Daniel agreed to the cooperation in Budapest instantly. And it really will be a co-production, Daniel luckily brings two of his emblematic dishes but they develop the menu together and they try to use local ingredients as much as possible. As for the wine pairings, they will only use the wines from the Mád Circle. The search for the ingredients is already on its way, and Daniel is very interested in the Hungarian culture and food. He was also very satisfied after eating his way through Jani's menu the evening before the wine tasting. He talked about it with a sincere appreciation.
The opening is on 1 February. The joint menu will be prepared in the personal presence of the Swedish chef, so you should try to get a table for the event! The menu and the wine pairings will be then available for another 2 weeks under the slogan of Mád@Mák and you'll be able to choose from the dishes à la carte, if you prefer. By the way, the chef is not coming alone to Budapest: he brings his sous-chef and the manager of his restaurant along, who are - on top of it - a couple. This is how it usually works in a family business...
Now, I just need to get to Skåne Tranås this year somehow... 
Disclaimer: This post was prepared in cooperation with Mák Bistro.