I collected the best dishes from what I have tasted this year. Geographically, it turned out to be a very diverse list, as well as with regards the flavours and styles. First, I selected the fine dining dishes, but it wasn't easy to narrow down my favourites.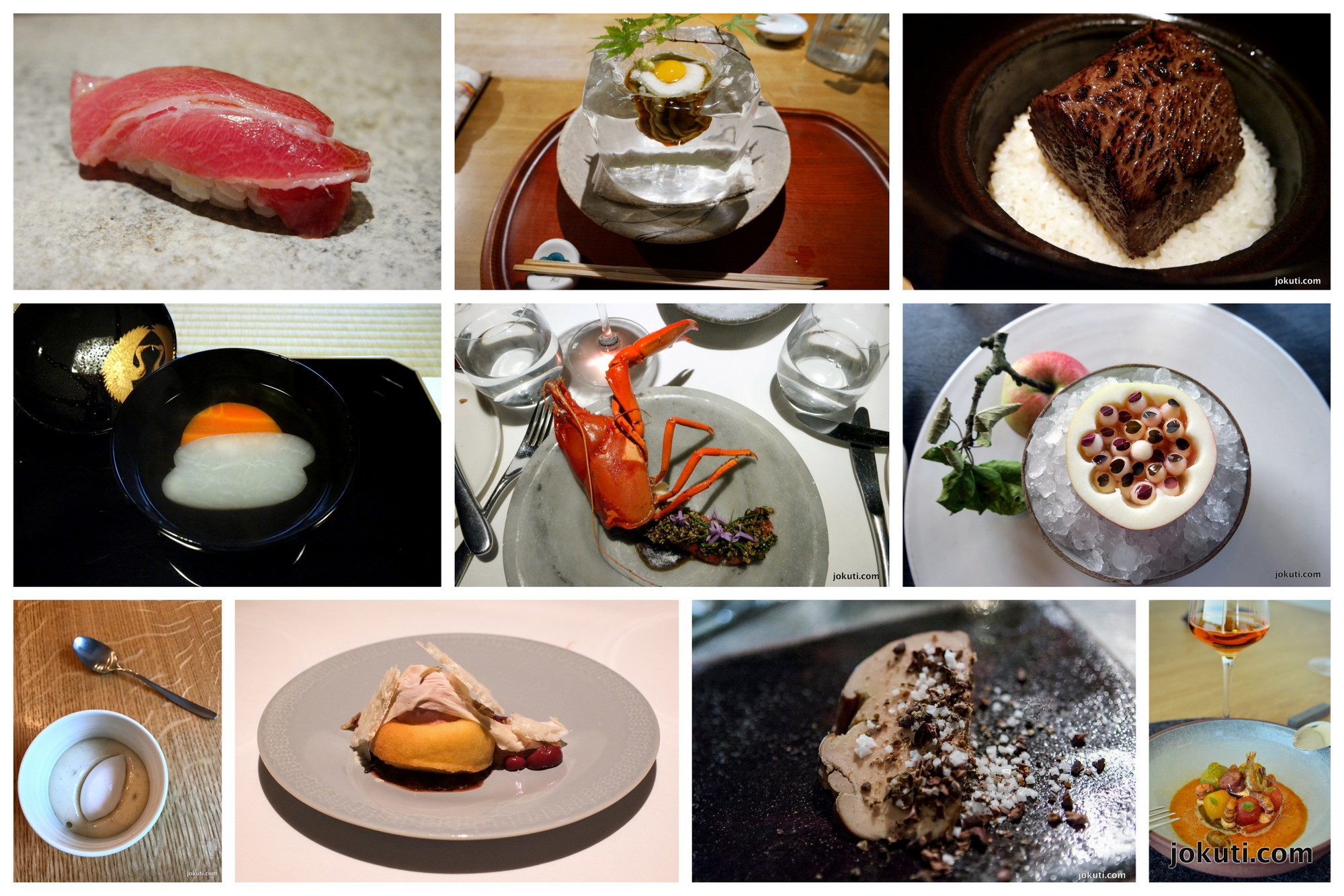 The highlights of my year of eating my way through the world:
(the order is roughly chronological) There's a link if I have already posted about the restaurant.
Ōtoro sushi, Sushi Saito, Tokyo. A perfect sushi made of the most noble part of the perfect tuna.
Wagyu and rice, Jimbocho DEN, Tokyo. Incredibly simple and inexpressively divine. Perfect ingredients and perfect technologies is all what is needed.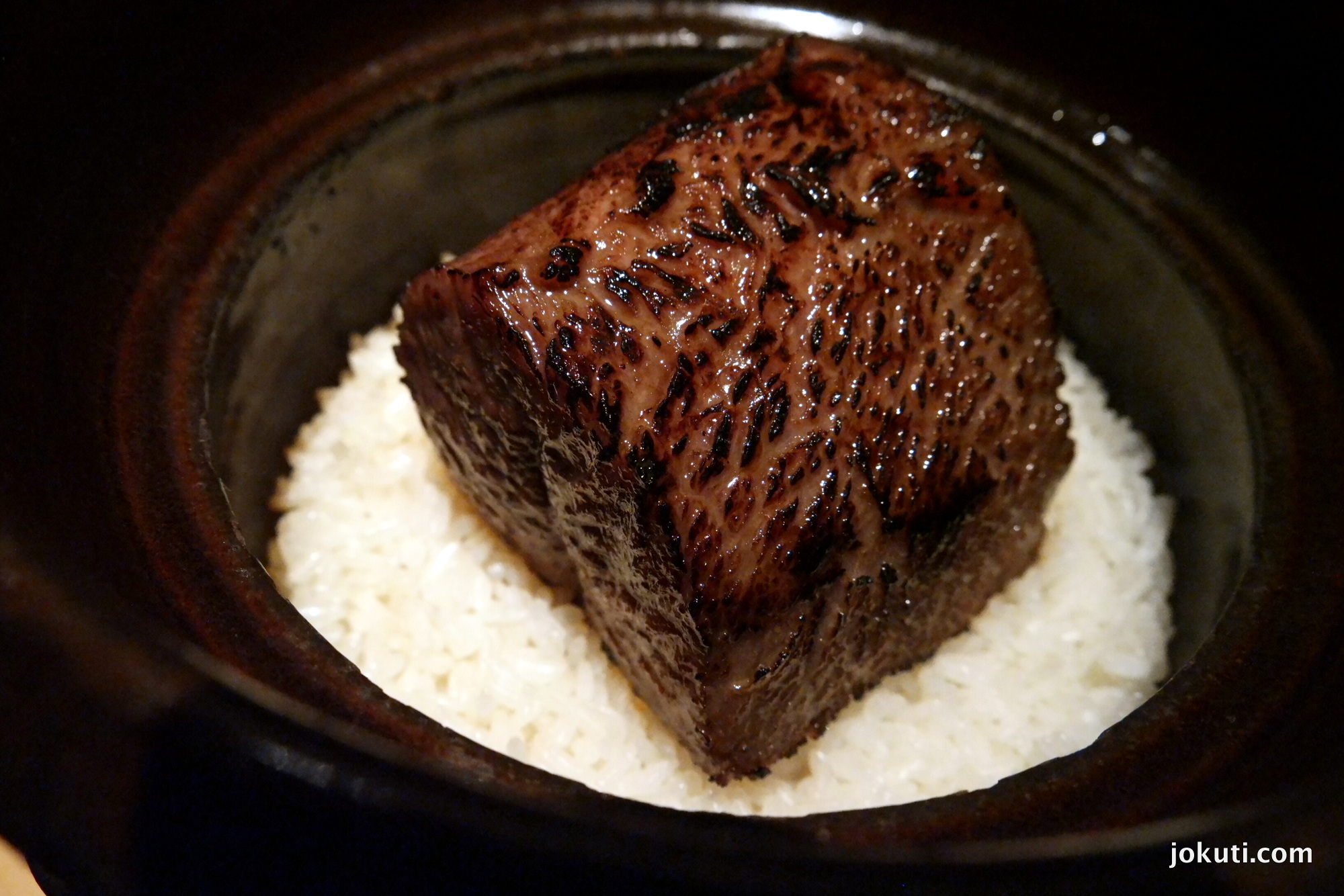 The season's first apple. Noma, Copenhagen. Fresh and fruity, amazing appetizer.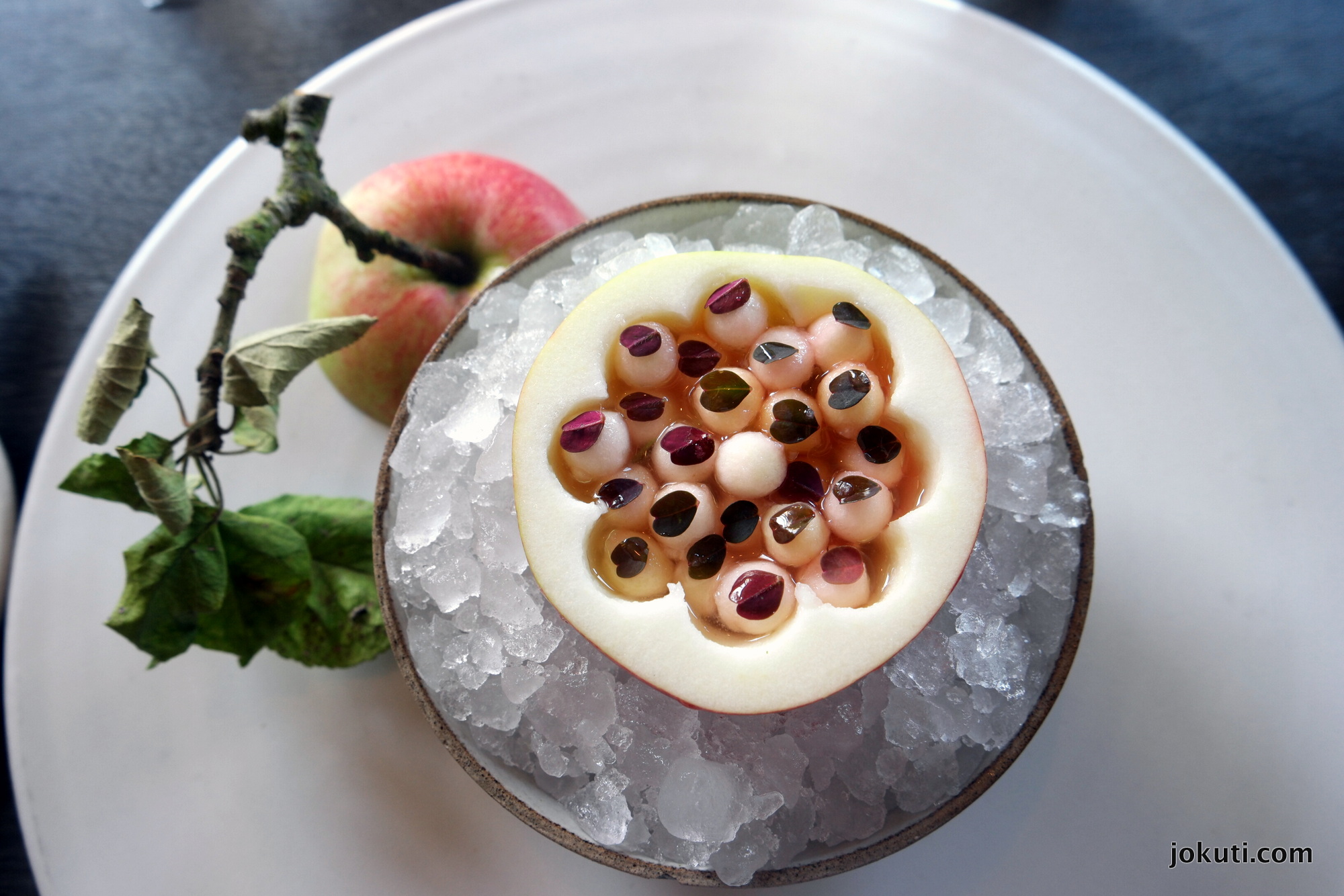 Clear broth with vegetables. Mibu, Tokyo. In this dish, there's everything that needs to be known about the Japanese kitchen: maximal respect of the ingredients, artistic exigence and strong symbolism.
Blackberry, sorrel, fir. Atelier Crenn, San Francisco. Like a new Nordic dessert: lot of acidity, slight sweetness, huge favourite! The ice cream has an airy texture, it's extremely light and melts in your mouth immediately. A sparkling lemonade with lavender and thyme to accompany it.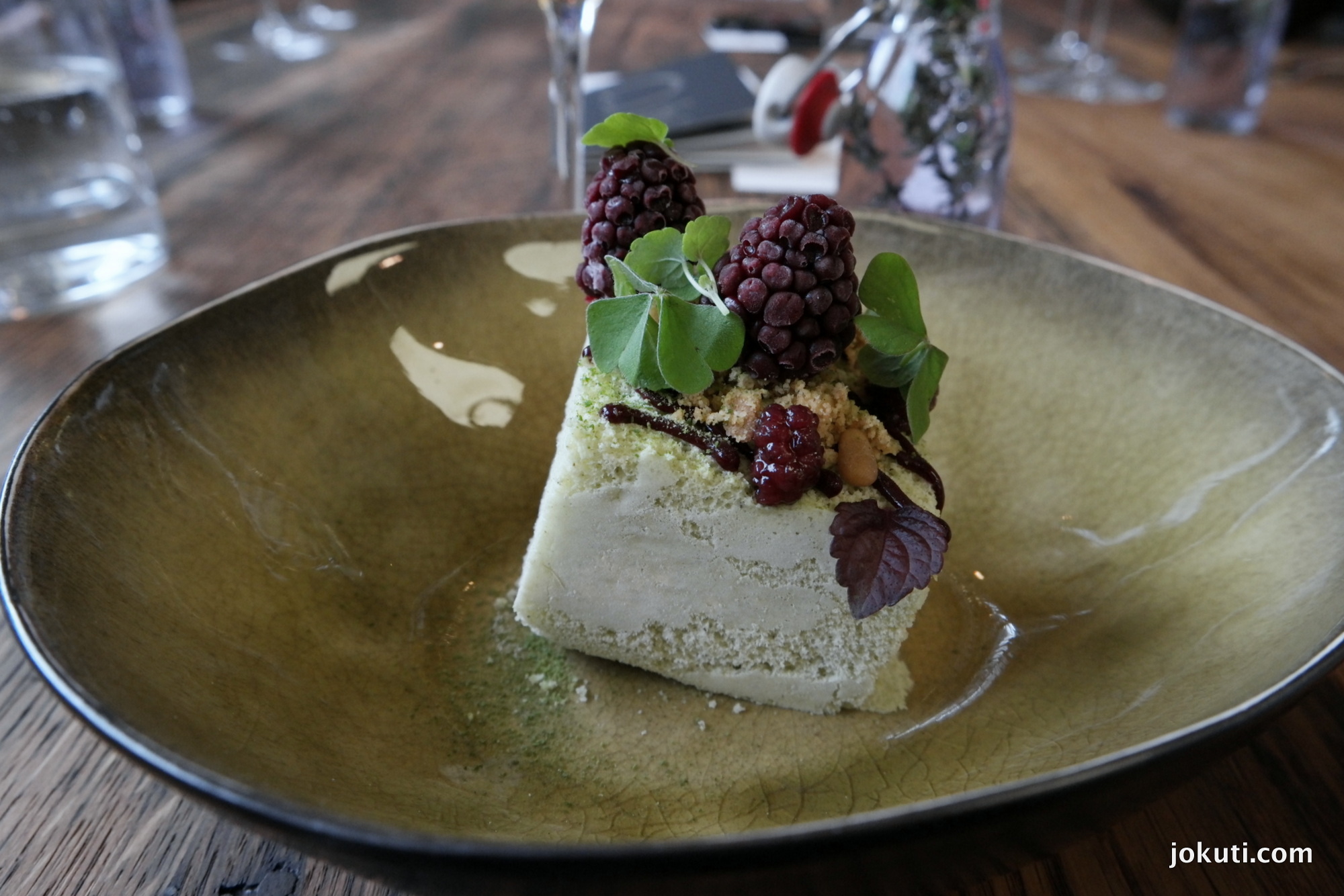 (Snow) crab with cured egg yolk. Noma, Sydney. Very simple at the sight, diverse, special and delicate in flavours and texture.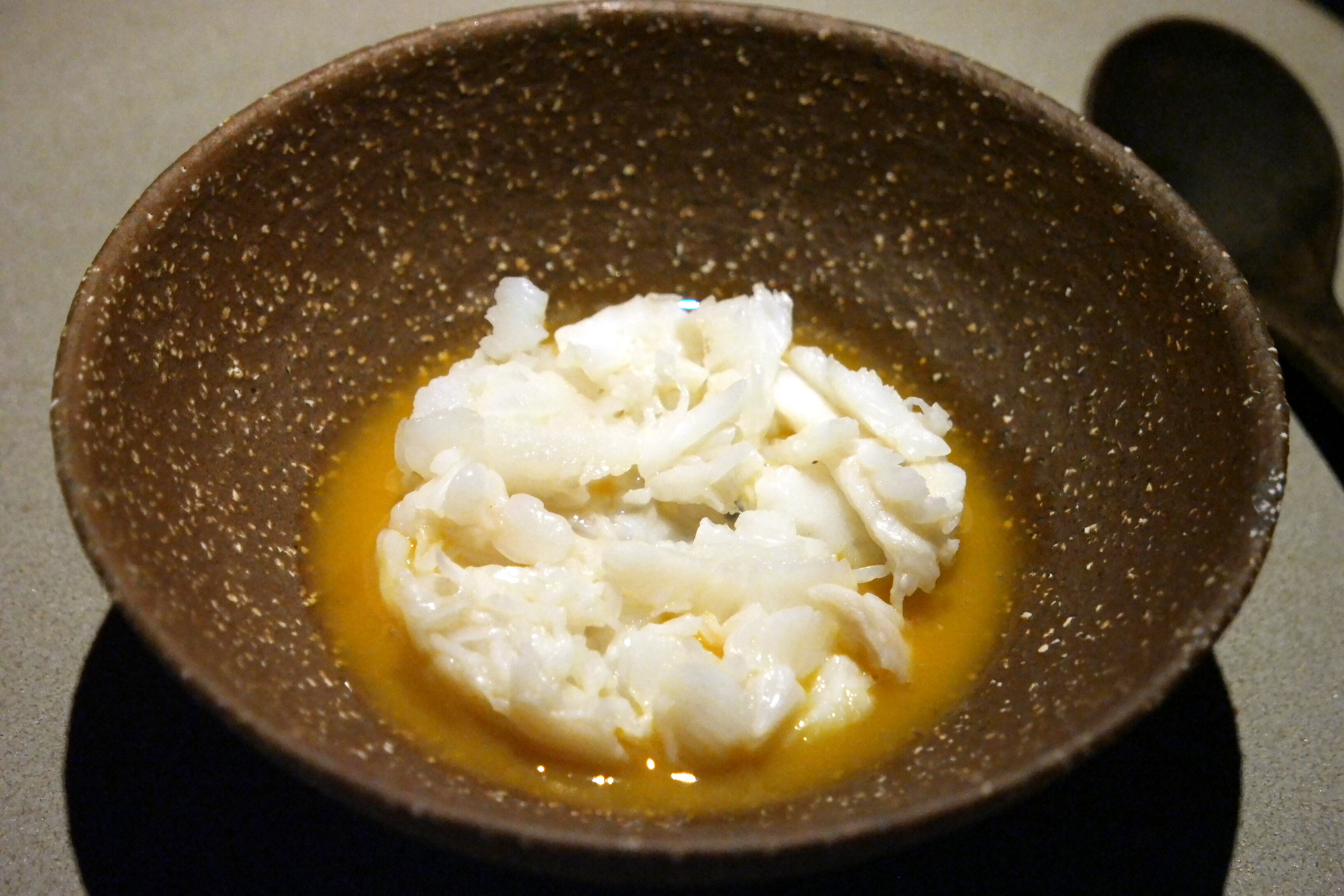 Marron (a huge Australian crayfish) with sweet and sour pumpkin seed. Attica, Melbourne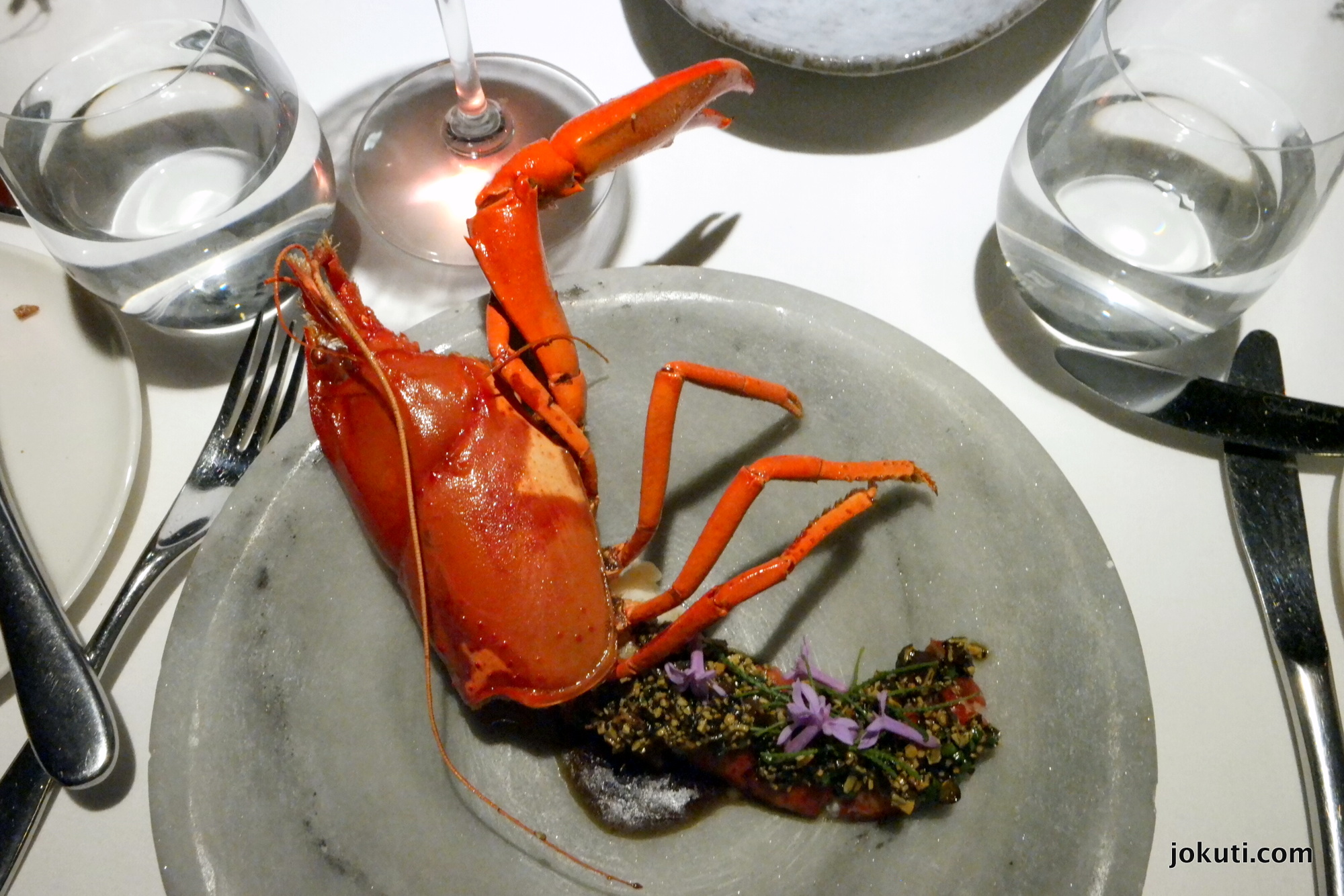 Hake. Salted hake, Finnish caviar, parsley roots in buttermilk sauce. Geranium, Copenhagen. It's rightly one of the signature dishes of the restaurant, it has everything what Geranium stands for.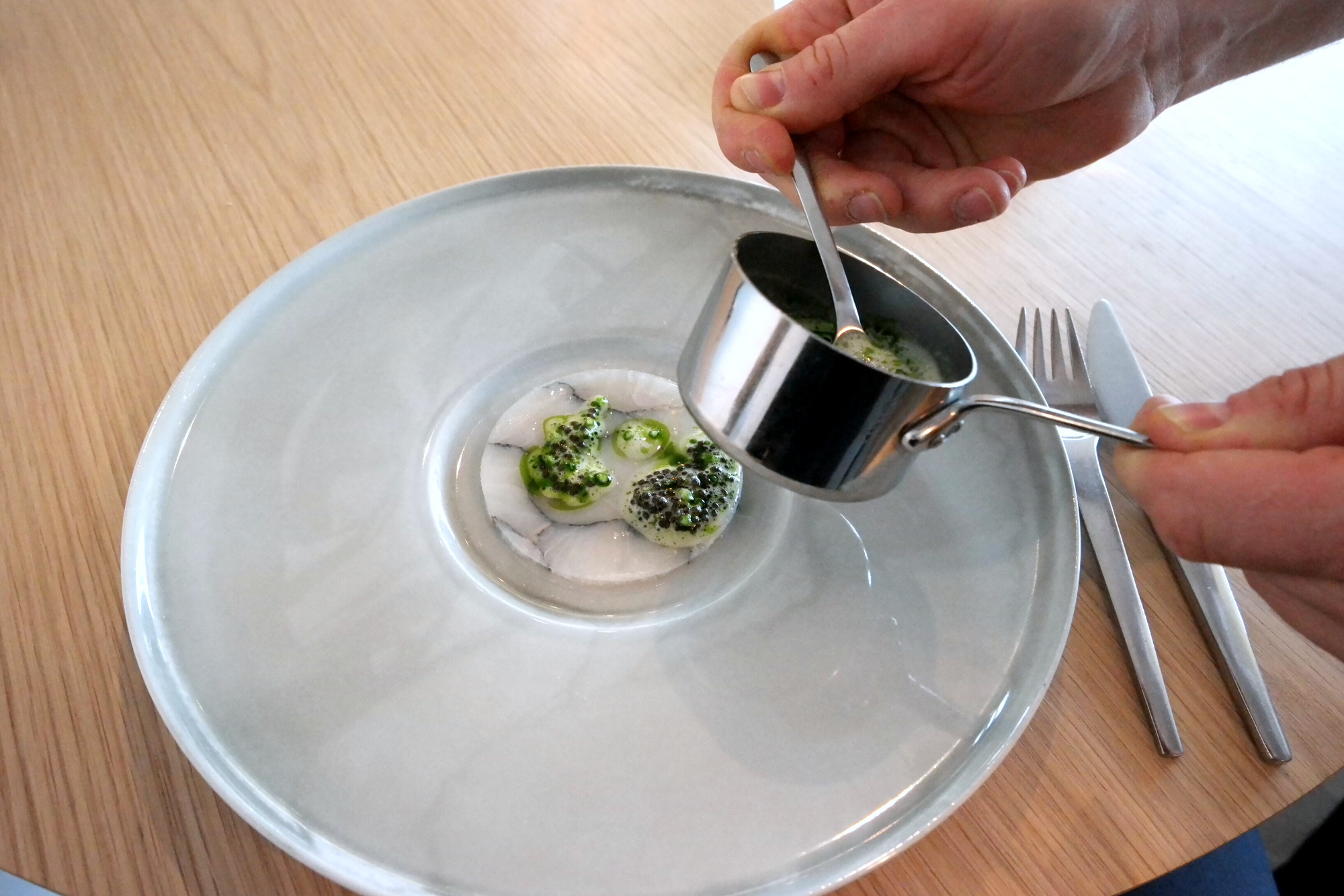 Cold udon with quail egg, served in ice bowl. Tempura Matsu, Kyoto. It's very refreshing in its appearance and flavours, an impressive dish with perfect quality home-made udon.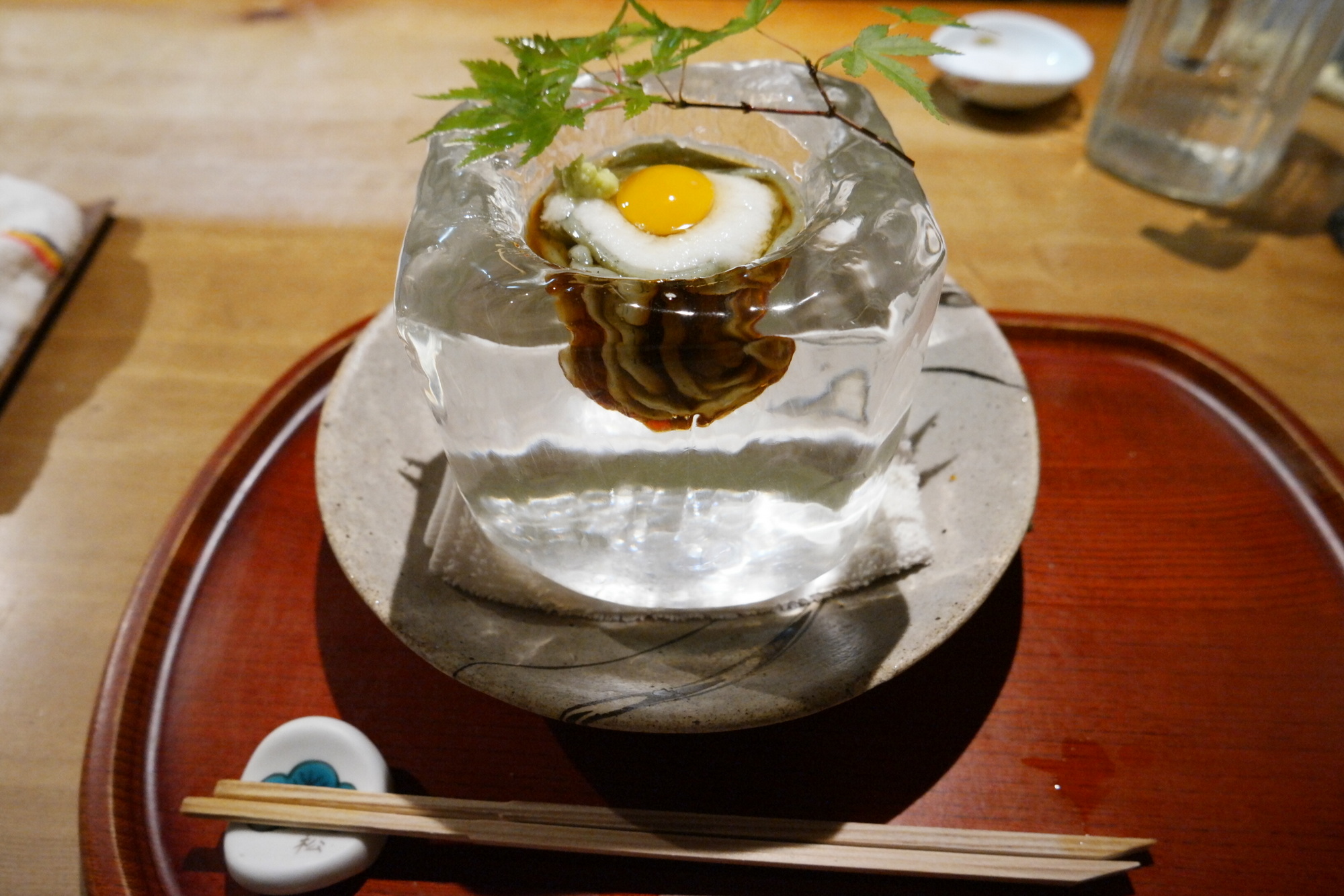 The winning fish plate from Tamás Széll at the Bocuse d'Or Europe. (Official Bocuse d'Or photo)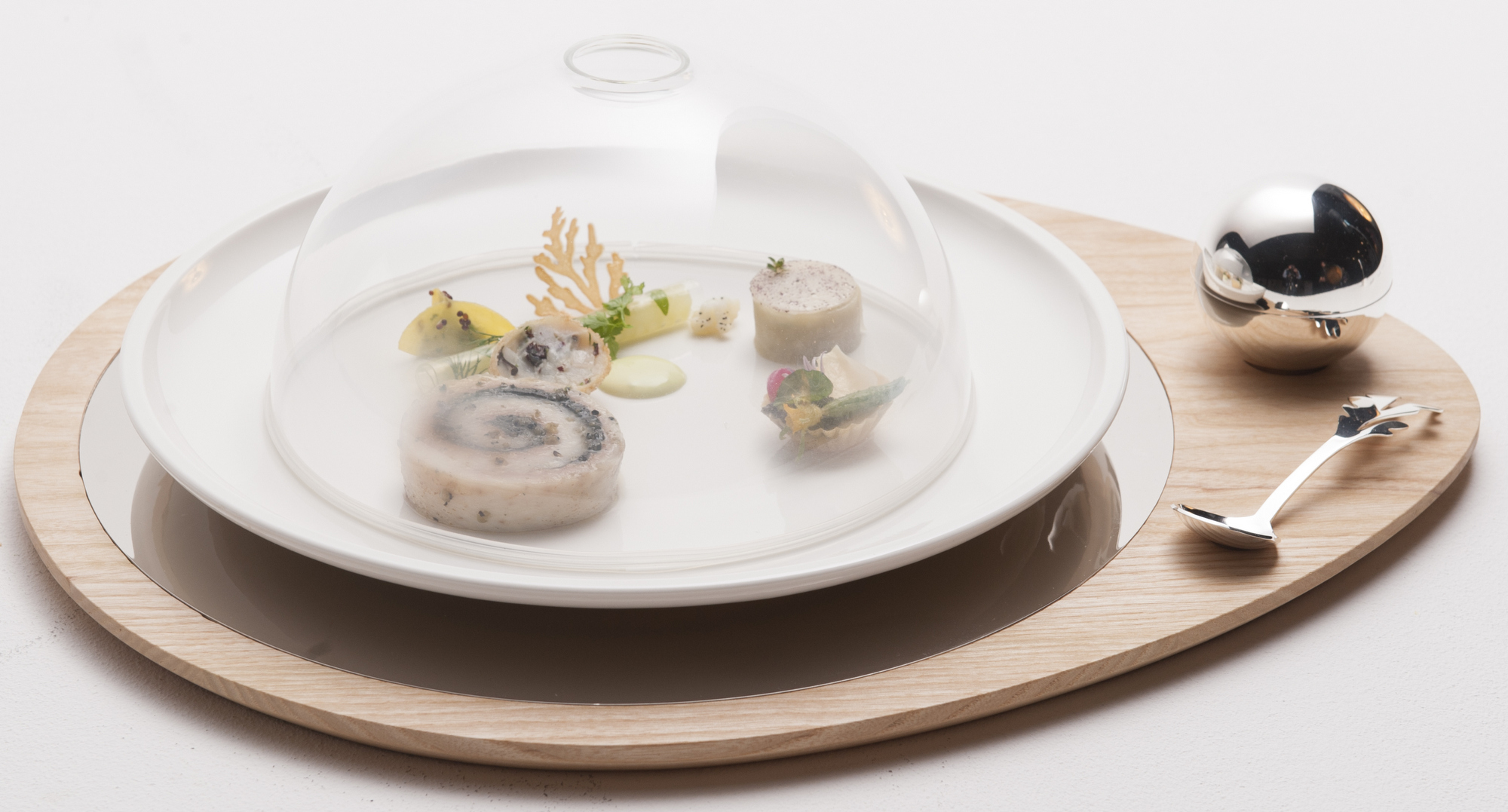 Pirarucu (a fish from the Amazonas), açaí berries, pimenta de cheiro (aromatic pepper), skin of the pirarucu, banana mash, aviú (tiny shrimp). DOM, Sao Paulo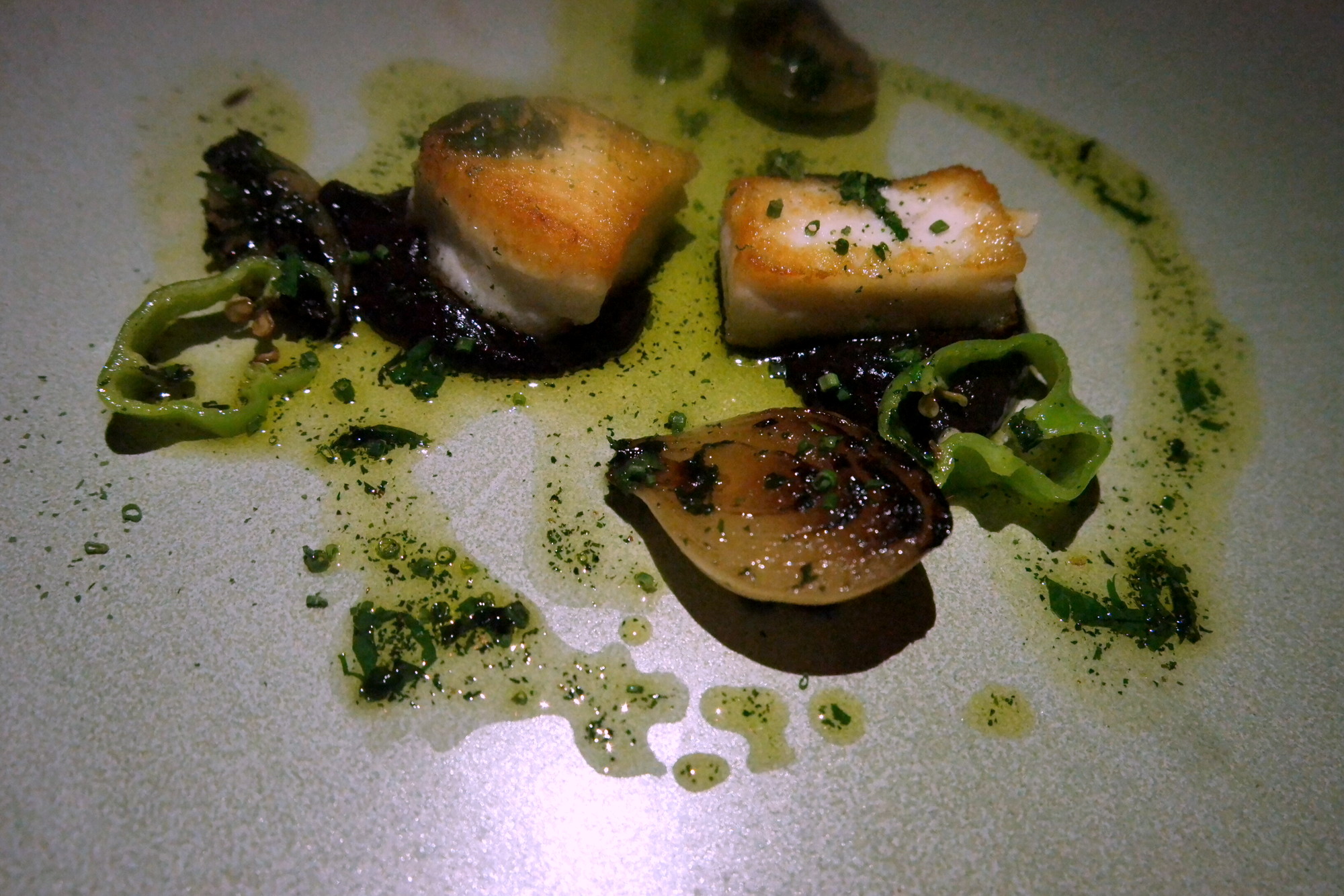 North Sea flavours. L'Air du temps, Liernu. Tomato and shrimps [a sophisticated version of a Belgian classic]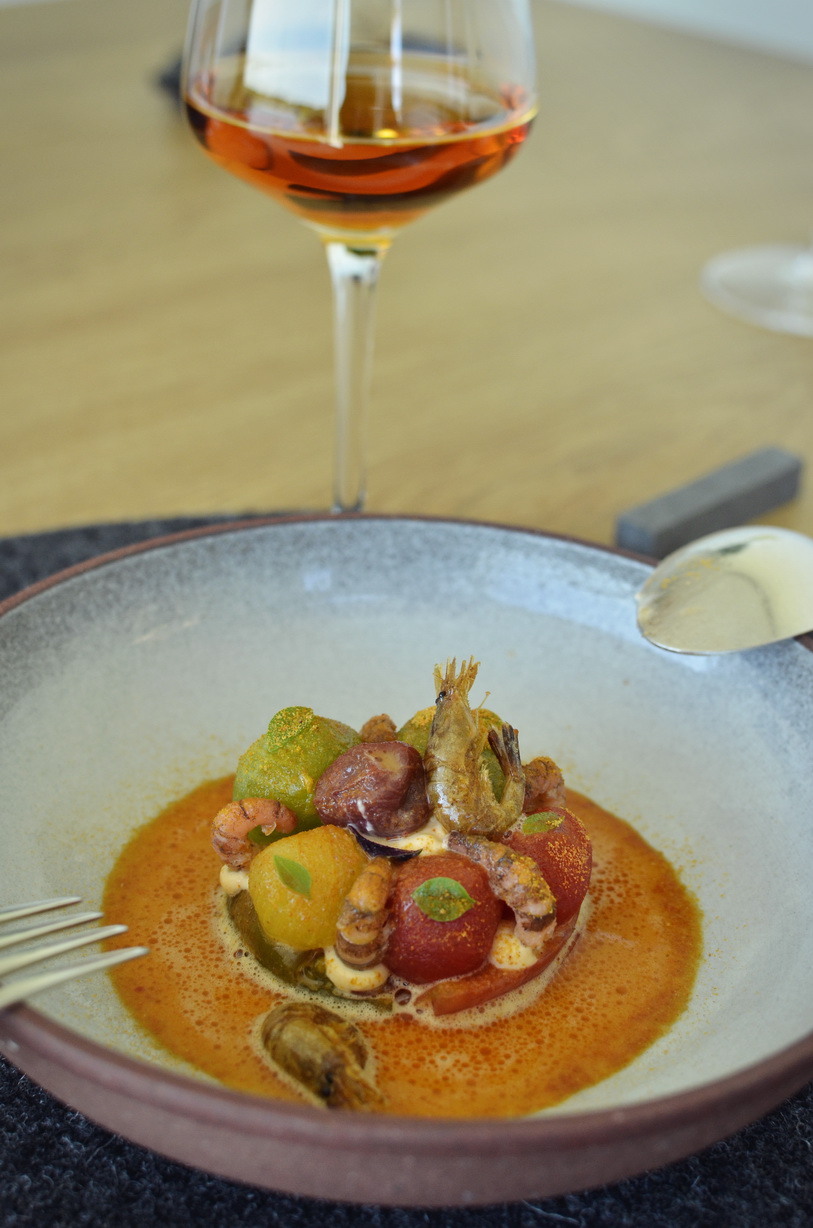 Caprice. Garlic ice cream, lemon gel, burnt pumpkin, pumpkin sponge, hay panacotta, tapioca crisps with caraway, caraway powder, chrysanthemum petals as decoration. Babel, Budapest. A very exceptional combination, unbelievably exciting and unique.
Chilean pike-perch, zarzuela sauce, onion variations. Fish market Budaörs, dinner party. Incredibly tasteful fish, and the ratatouille-like garnish/sauce is also a hit: a pepper-tomato sauce recalling the Catalan fish stews. High standard.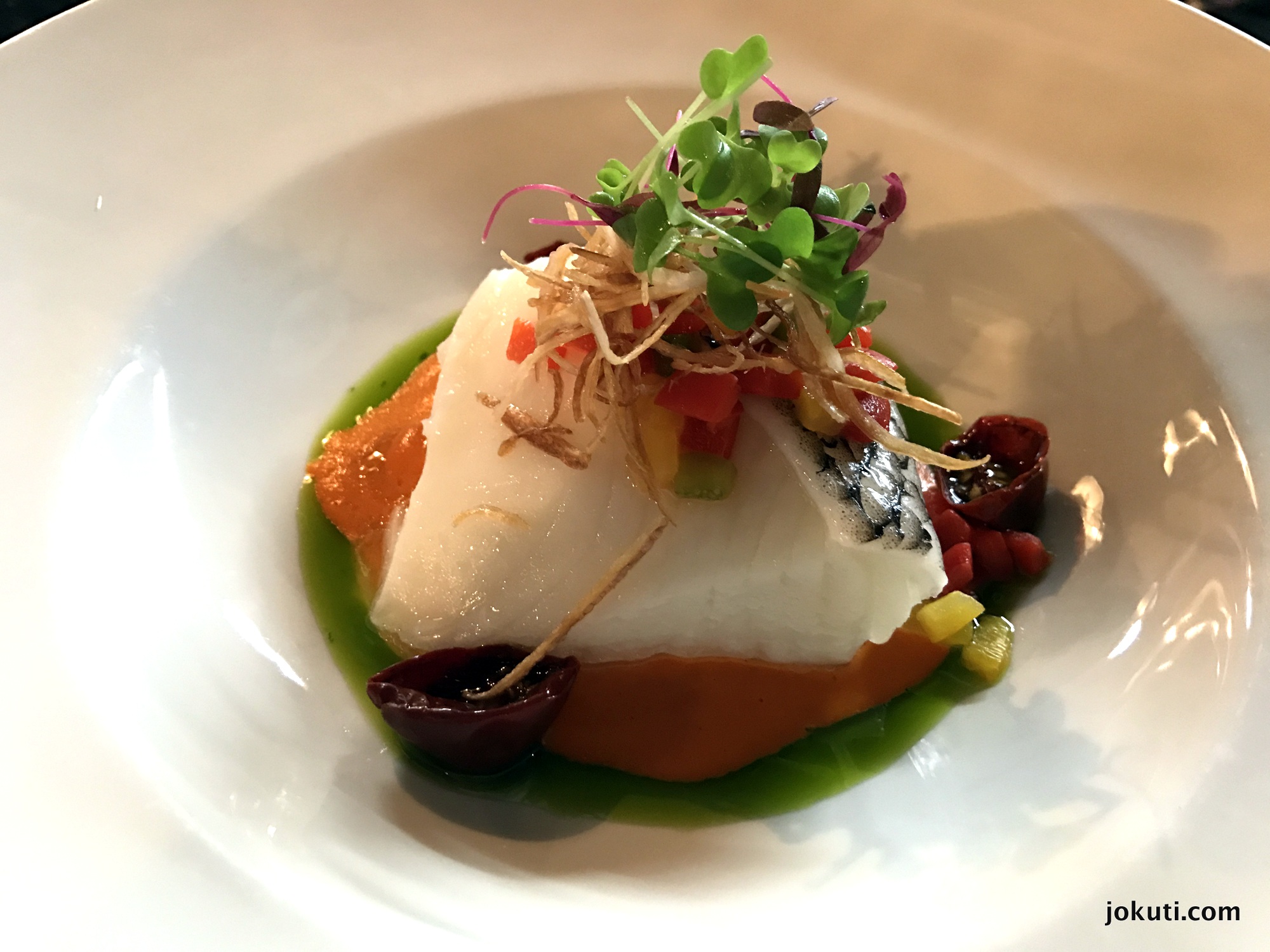 Baba. Reinstoff, Berlin. A great game, simple yet complex flavours, perfect balance between sweet and sour.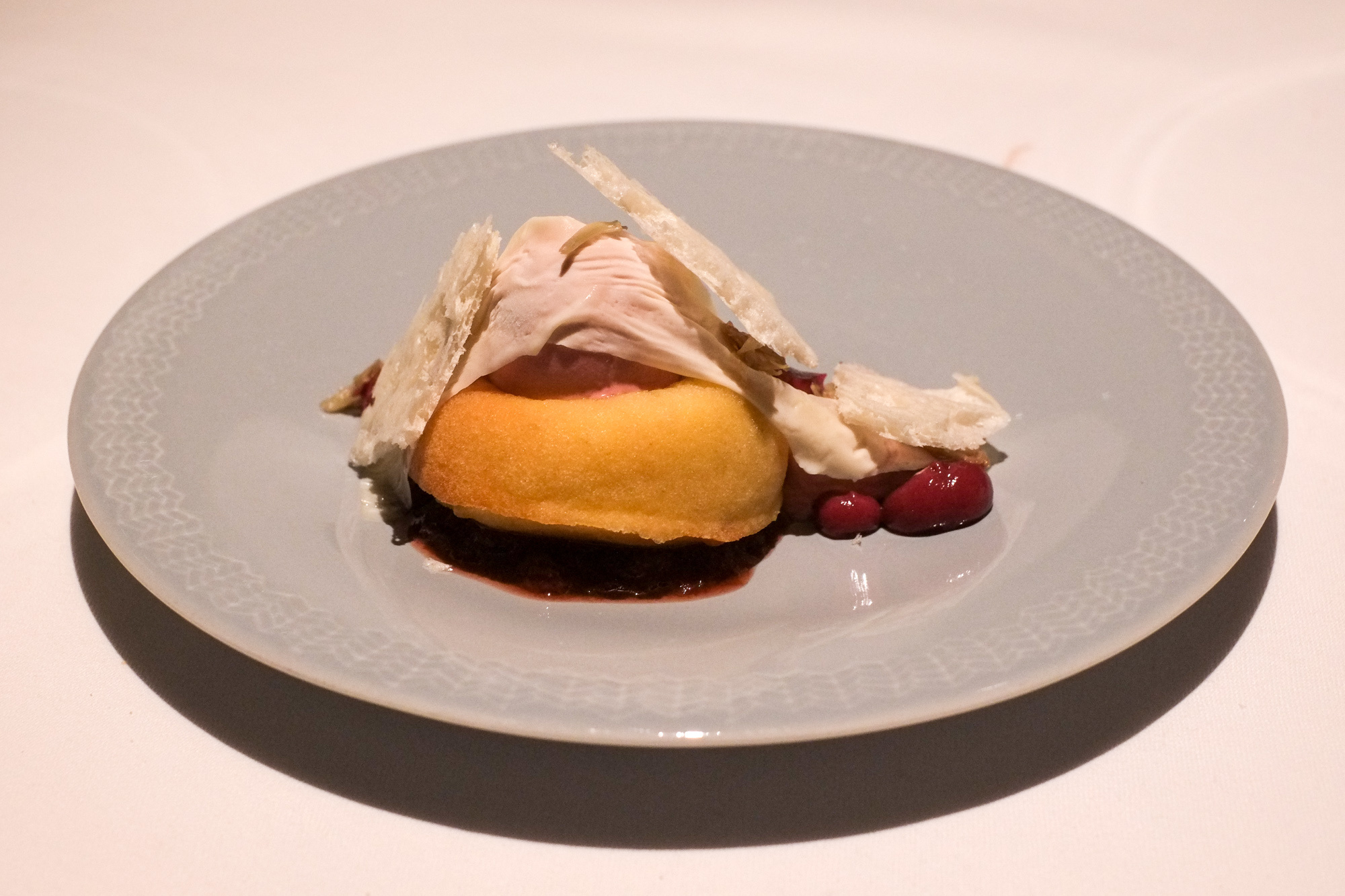 Foie gras (Label rouge duck liver (Fermier des Landes), Criollo cacao nibs, Millac fleur de sel, Benin pepper) Table, Paris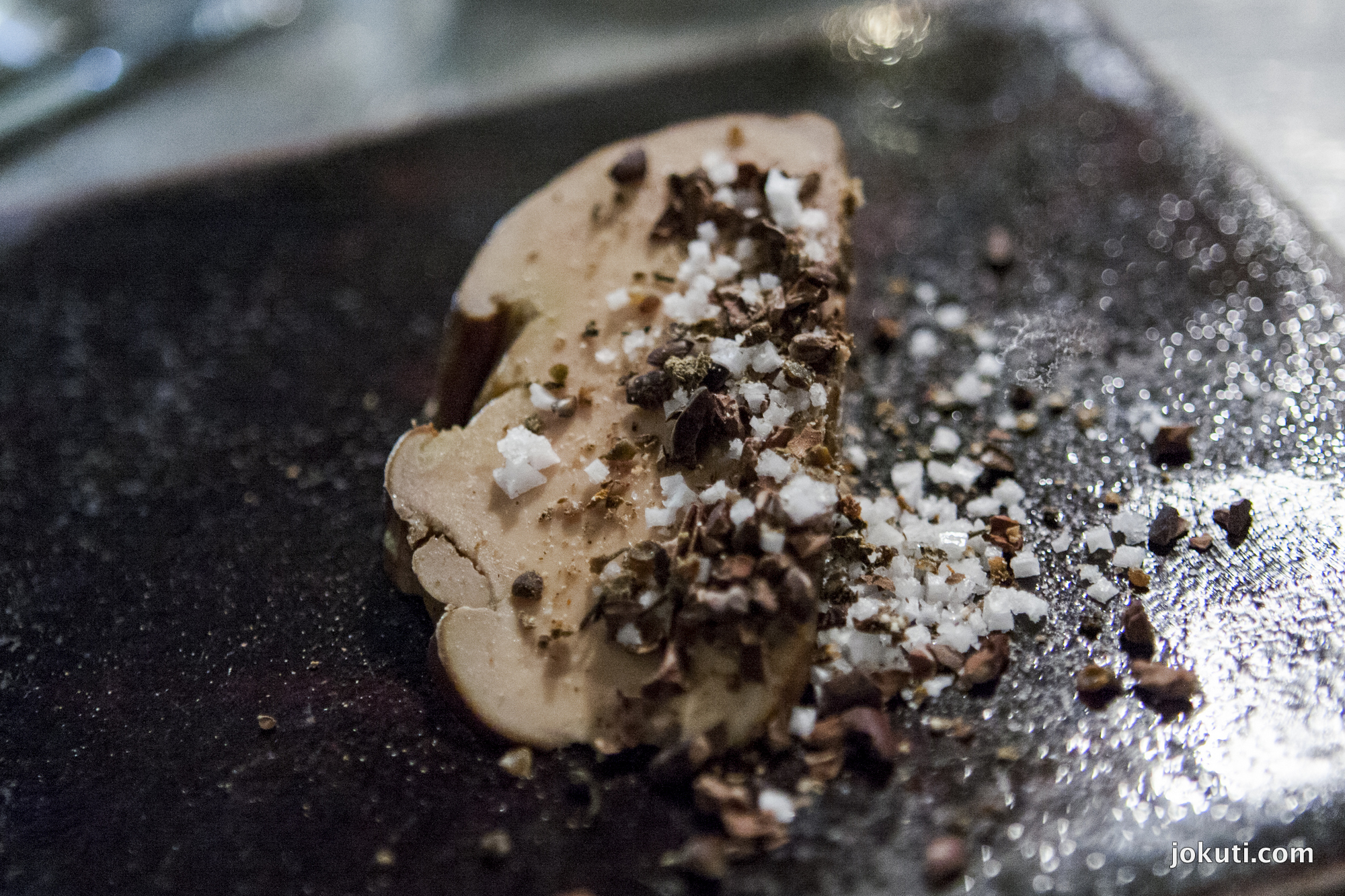 Cauliflower mousse with vanilla, coconut milk ice cream. David Toutain, Paris. Incredibly simple yet such a pre-dessert that requires full attenion.