Here is how the World's 50 Best Restaurants award ceremony and the after-party at Eleven Madison Park looked like up close.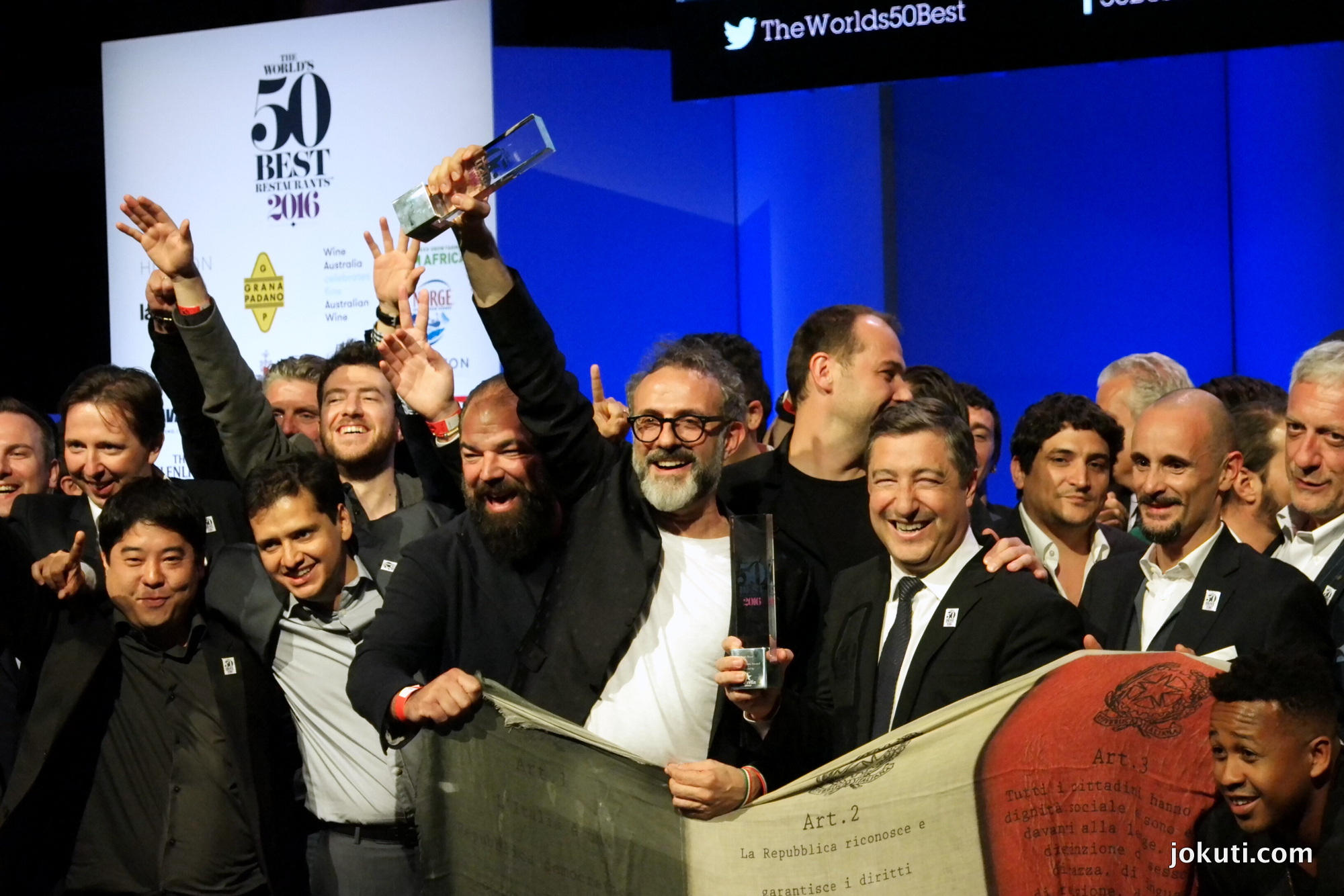 One can say many things about the World's 50 Best list, but it undeniably has a huge impact. This can be instantly measured via the reservations: to get a table in those restaurants that performed well on this list will fast become a nightmare - or even impossible. But let me show you how the event looked like, and of course the after-party where leather sofas were ripped by high heels and suits were soaked in champagne. Yes, even mine.
The list is sometimes still called - improperly - San Pellegrino List, although the mineral water company is no longer the title sponsor. The official name is The World's 50 Best Restaurants, which are in reality 100, since there is a second, runner-up list, with positions from 51 to 100, also including well-known names. Unfortunately, Hungarians are still missing from this one as well, but I am lobbying hard to change this in the near future. Let me tell you about the ceremony in Cipriani, New York on 13 June. And, equally importantly, about what went down afterwards in the 3 Michelin starred Eleven Madison Park (EMP), where the "host" Chef Daniel Humm (3 rd on the list) invited part of the illustrious crowd, including the Világevő and major chefs.
Here you can watch my live coverage in Hungarian, directly from the centre of the action, because I happened to stand in a quite good spot. And the official video, where I apparently positioned myself too well, thus from ca. 1:00 I am constantly videobombing.
I guess the results are well known by now, but once more, here are the first 11 from the list:
1. Osteria Francescana
2. El Celler De Can Roca
3. Eleven Madison Park (New York City, USA) - my report will follow soon!
4. Central (Lima, Peru) - I have already been here.
5. Noma (Copenhagen, Denmark) - last year I was there three times, and this year I've been to their Australian pop-up, that one will come, too.
6. Mirazur (Menton, France) - somehow I have missed this one so far.
7. Mugaritz (San Sebastian, Spain, or in other words Donostia, Basque Country) - I have already been here.
8. Narisawa (Tokyo, Japan) - I have been there, report to follow.
9. Steirereck (Vienna, Austria) - I have been here a few times, but I haven't managed to write about it yet.
10. Asador Etxebarri (Axpe, Spain (Basque Country)) - I managed to write this properly in Hungarian.
11. D.O.M. (Sao Paulo, Brasil) -I have been there, report to follow.
The World's best pastry chef award: Pierre Hermé - I even interviewed him (in Hungarian)
Lifetime achievement award: Alain Passard - I was on his private estate for a very special party, where he cooked for us using freshly picked produce, report to follow.
One to watch award: Zaiyu Hasegawa -I have been there, report to follow.
And here comes the winner, Massimo Bottura, whose main message was the following: "The most important ingredient is culture." Of course he also spoke quite a bit about how touched he was, but he very kindly used the spotlight mostly to promote and turn attention towards his project, Food for Soul. After Bologna and other Italian cities, they will help to feed people in need in Rio, during the Olympics.
However, later on, it was all about celebrating: Cipriani hosted the award winning ceremony only until 11 pm, after which point the selected ones moved on to party and celebrate at Eleven Madison Park, the elegant 3 Michelin starred restaurant. Chef Daniel Humm hosted, which was quite courageous of him, as the mood started to mount and he made no move to slow this down, quite the opposite. Music was provided by Questlove (The Roots) who was DJ-ing, and there was plenty of champagne and cocktails, too. And a photo booth where everyone could make a fool out of themselves, and I seized this opportunity, too.
Otherwise, during the day, the place looks like this: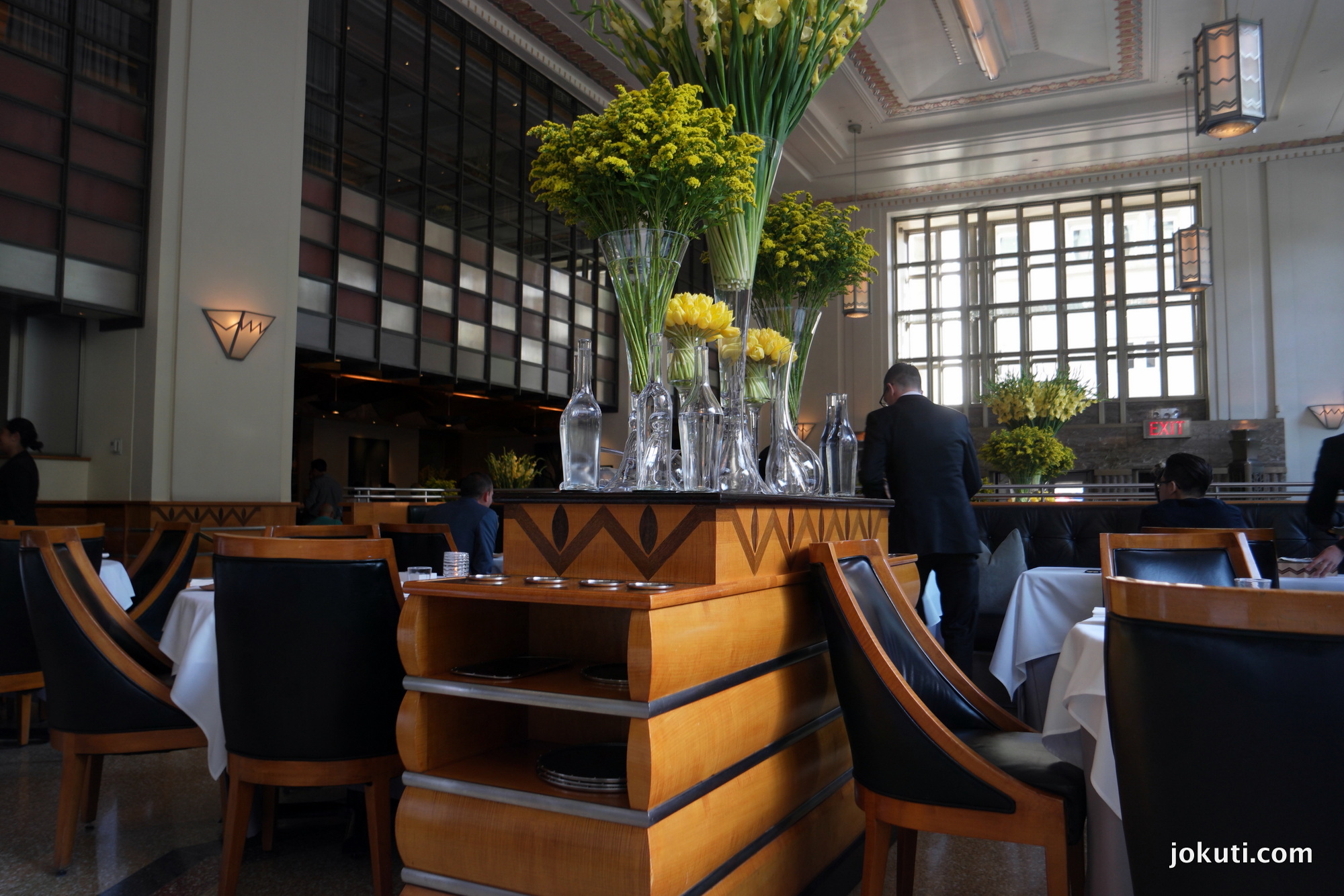 The party itself was very special: it doesn't happen often that 3 Michelin starred chefs like Alain Ducasse, Daniel Boulud, Daniel Humm, Massimo Bottura and many others dance on leather sofas. Well, the effects were apparent. 2 days later, I was having dinner in EMP and the waiters told me that although the cleaning staff did their best, some of the furniture had to be taken urgently to upholsterer because they were scratched and pierced by high heels (not owned by the chefs listed above).
This here is Daniel Guisti (and Malcolm Livingstone, the pastry chef of Noma and myself), a chef who wants to reform the canteens of New York and whom I congratulated on his project. I had no prior knowledge of him but he went ahead and said my name with a nearly perfect pronunciation and told me that I am a "cool guy". Amazing! So I didn't have any other choice but try to take a selfie in NYC style. Well, this is how it worked out.
The most important thing, however, you can see in this video that I took in the kitchen of EMP, where I arrived just before Massimo Bottura. This proved not be entirely fortunate, at least not for my jacket, as it was soaked in a few glasses of excellent champagne. On the other hand, it is obviously an unforgettable memory.
Világevő travelled by Air France to New York.