Preparing and selling Instagram-worthy food is now all the rage. Rainbow ice cream, shakes topped with a birthday cake, overly decorated cupcakes, unicorn-shaped cholent... you name it. Going against the flow, let me tell you of a place where you can't take a decent picture but you will love the food.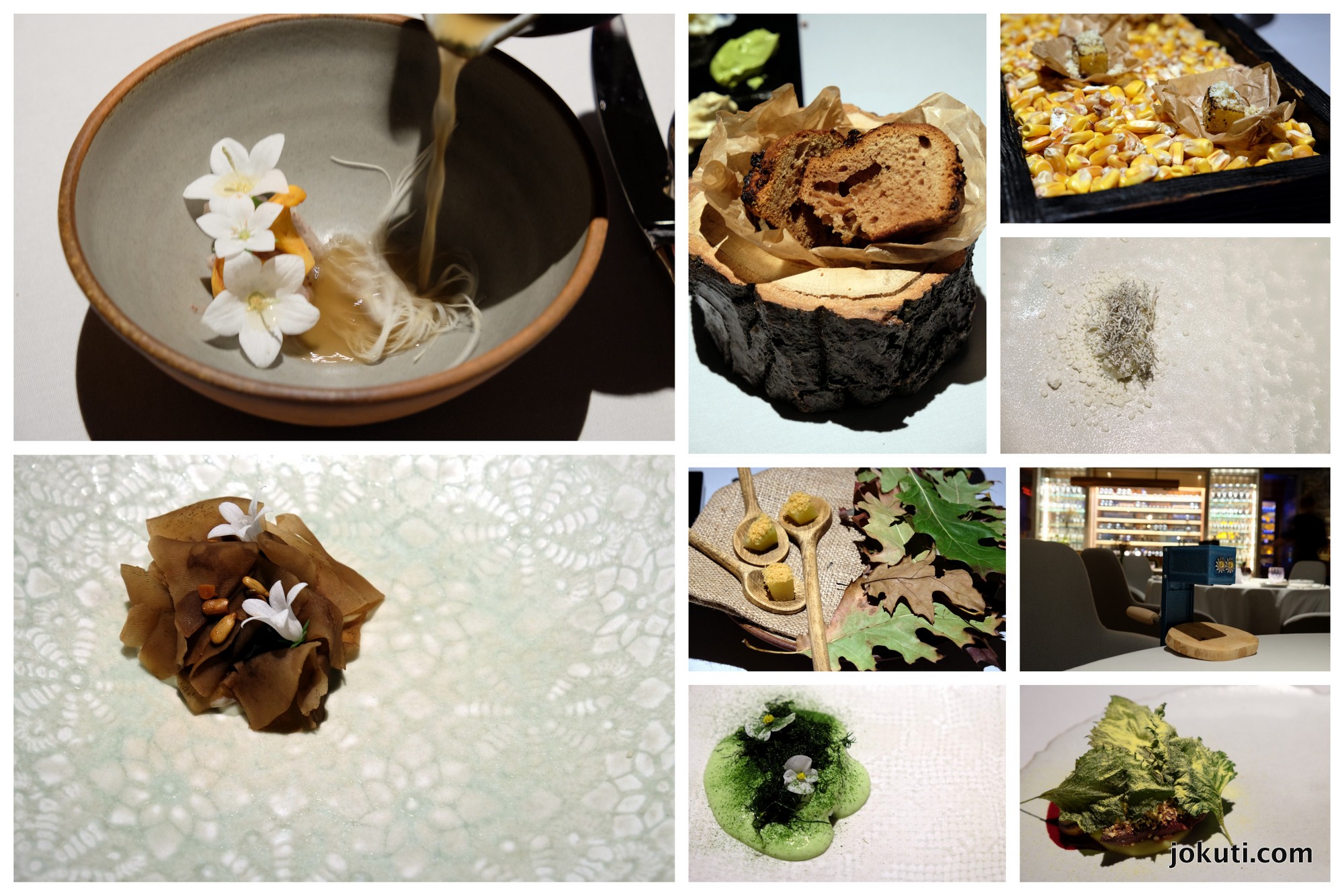 There is no revolution, I still stand by everything I said when I picked Babel to be the restaurant of 2016, though the international community has started to catch up in the meantime. The praise is well deserved, the quality remains outstanding. (There has been one small change in the team, namely István Veres took over as chef after the departure of Gábor Langer.) The progressive philosophy of nose-to-tail cooking is now even more present, than before, which is something to celebrate. 
Let's run through the new menu, where almost all dishes are new and, in a brave step, it doesn't contain anymore the biggest hit among Babel guests, the egg galuska. The chef is of the opinion that this one wouldn't fit in the new menu. Don't despair, it might come back later on. 
Here comes this new menu: 
Amuse-bouche: a warm sweet bread, which comes with three kinds of butter (unflavoured, caramellised onion and pine sprout) and various small delicacies, such as the one with sauerkraut or the one with polenta. 


Jerusalem artichoke, sunflower seed, burnt pear juice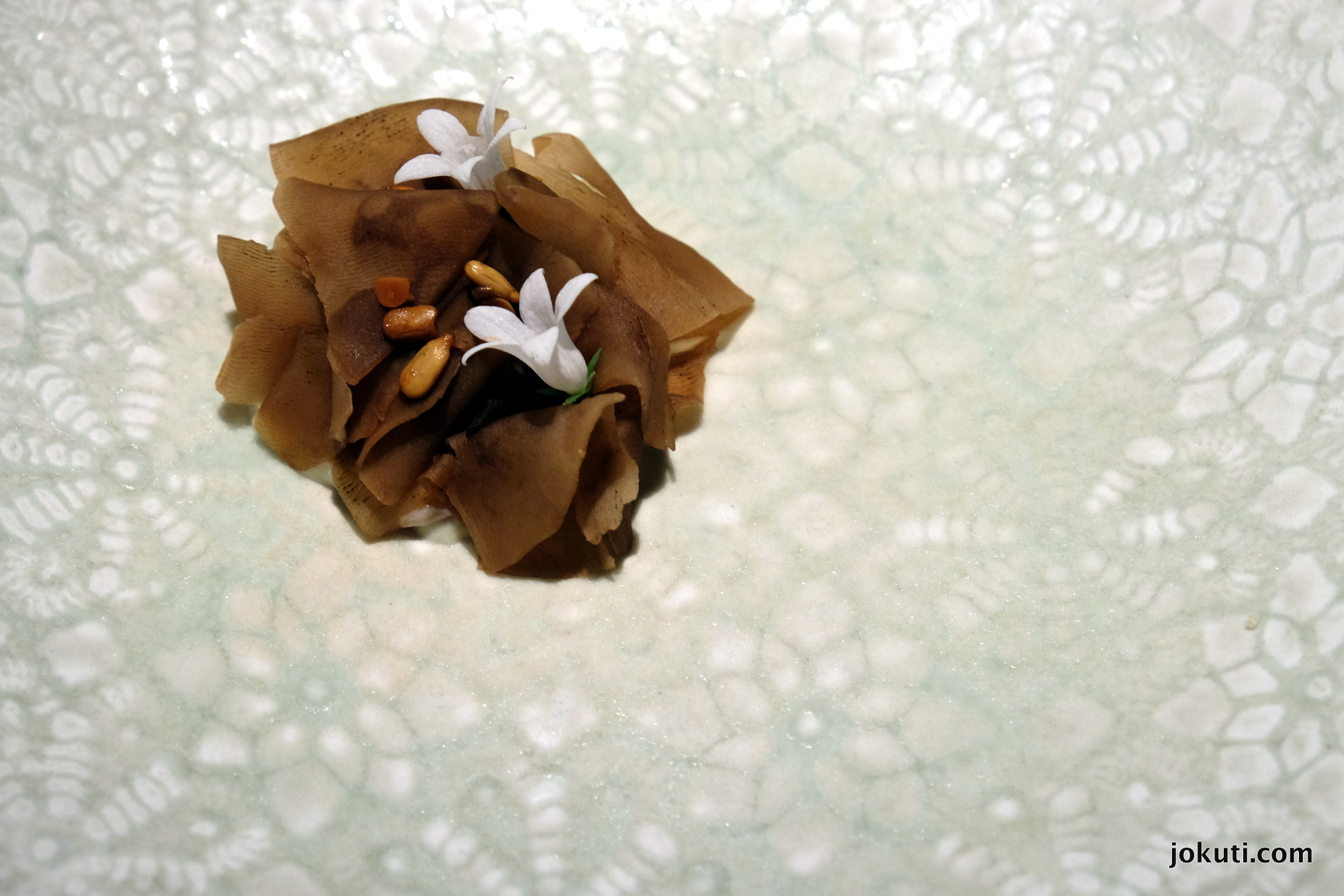 Fermented and grilled onion, with sturgeon caviar: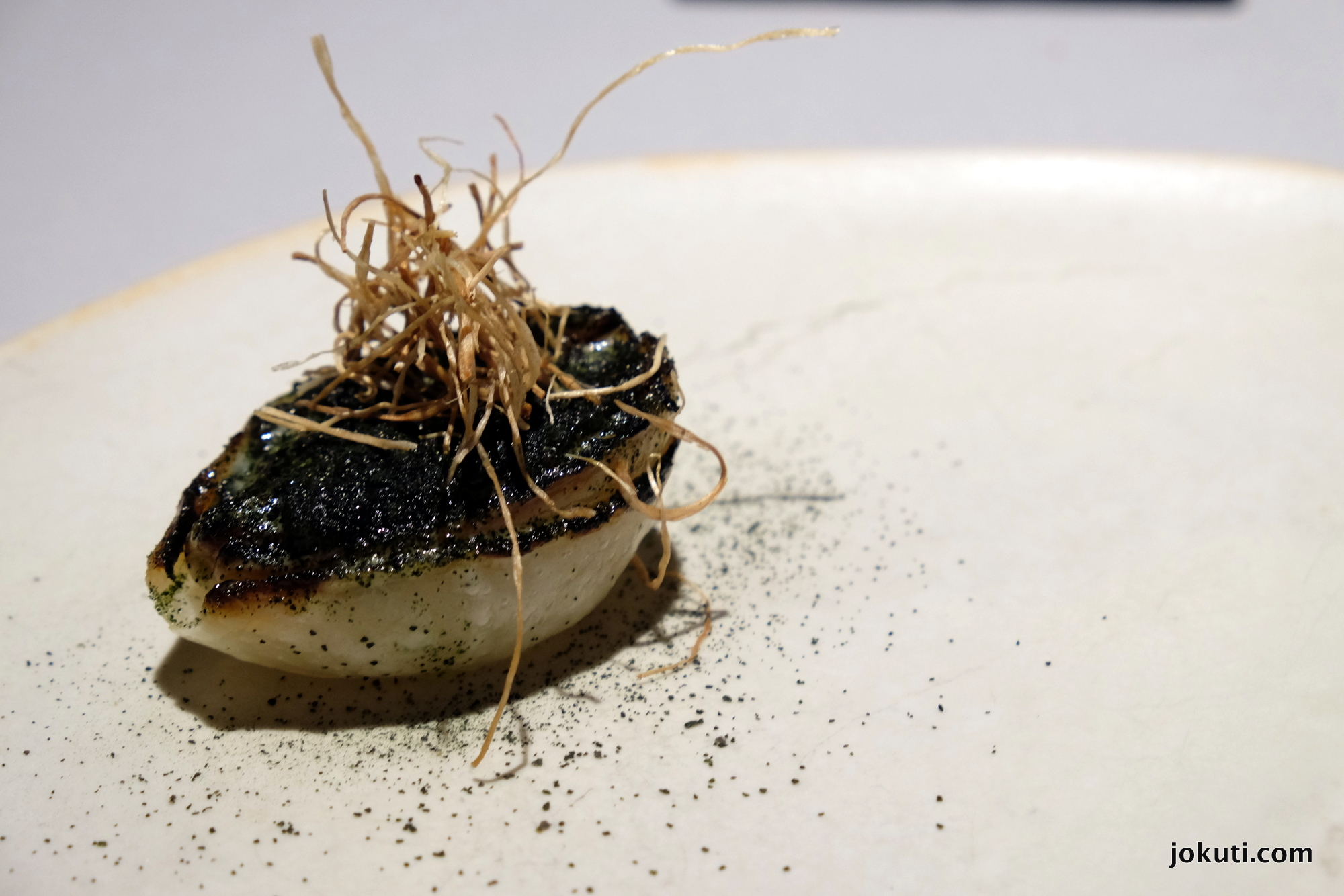 Mackerel, beetroot, horseradish, camomile: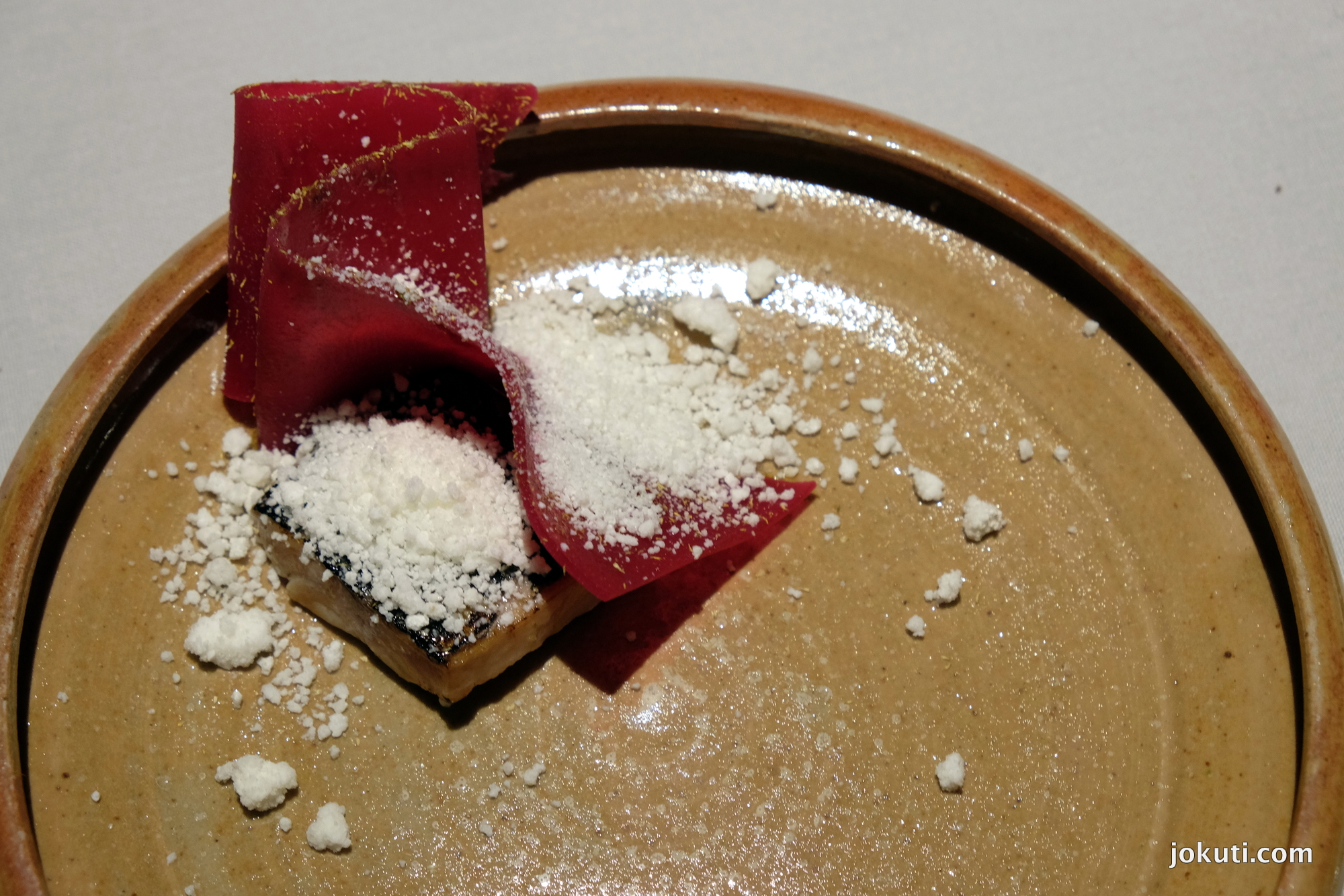 Mushroom consommé, celery (which gets the final touches at your table), hazelnut, chocolate, onion:
Sea bass, mangalitsa, dill: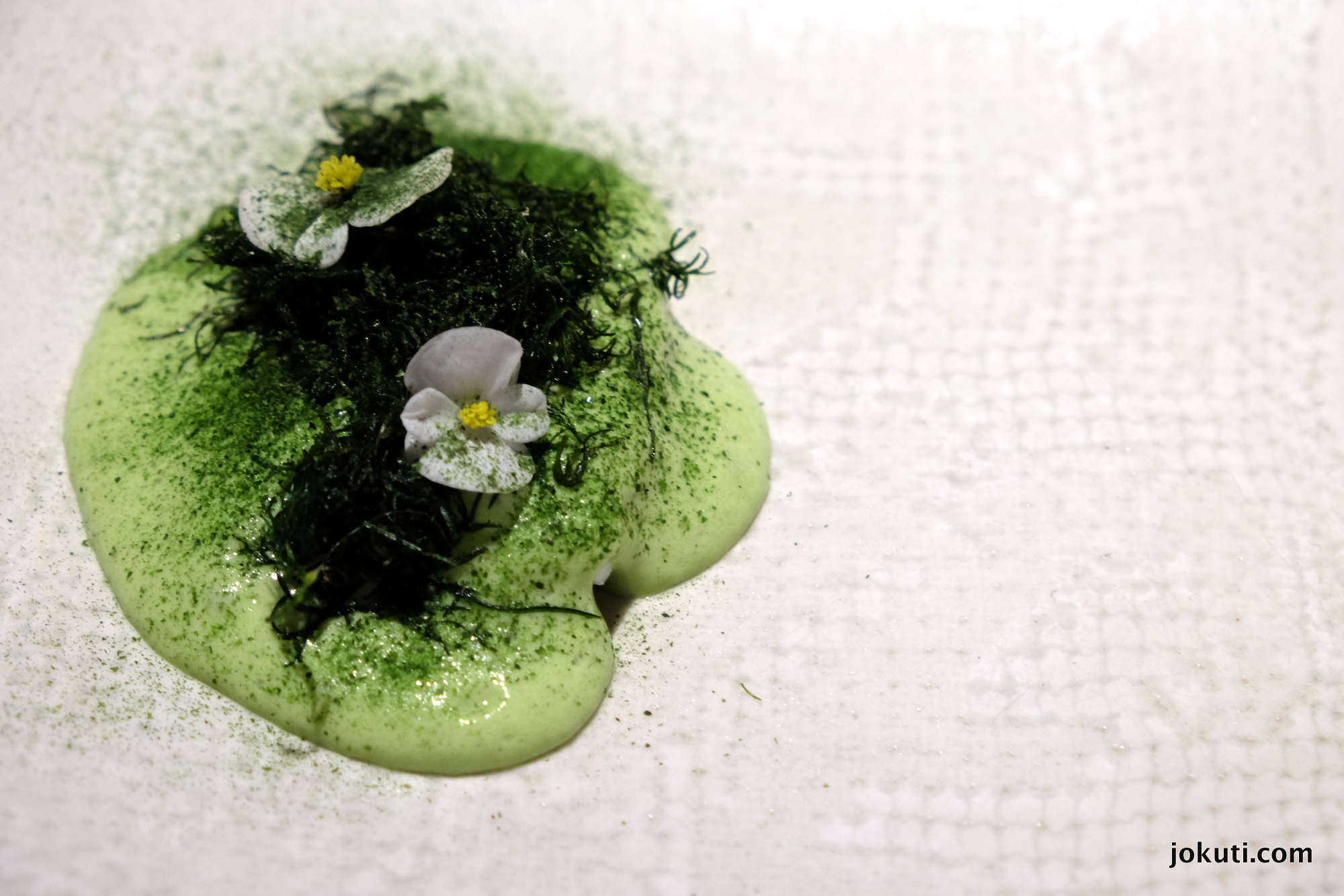 Sorbet, a memento of the previous menu: green apple, herbs frozen with liquid nitrogen :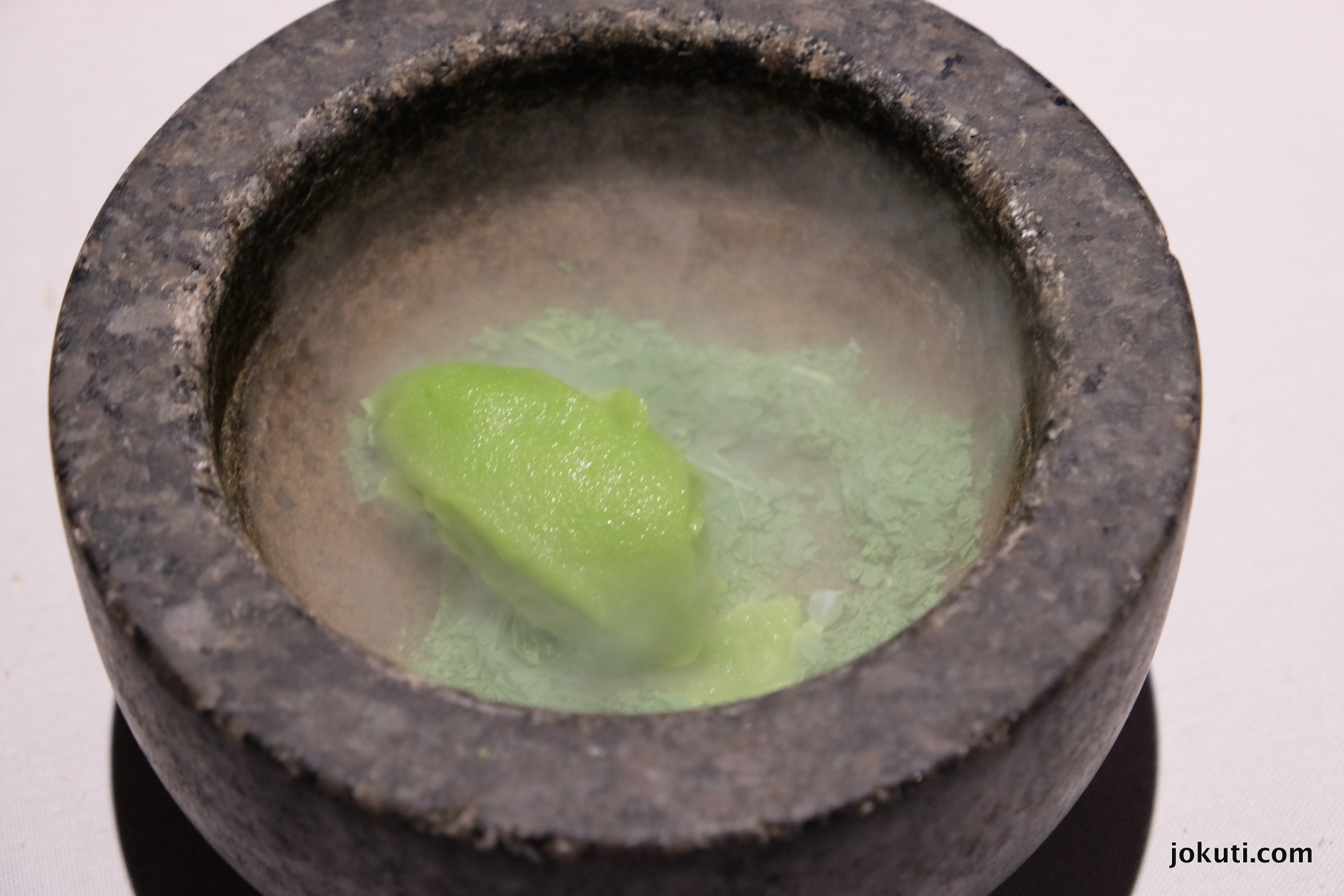 Lamb, beetroots, shiso, cumin: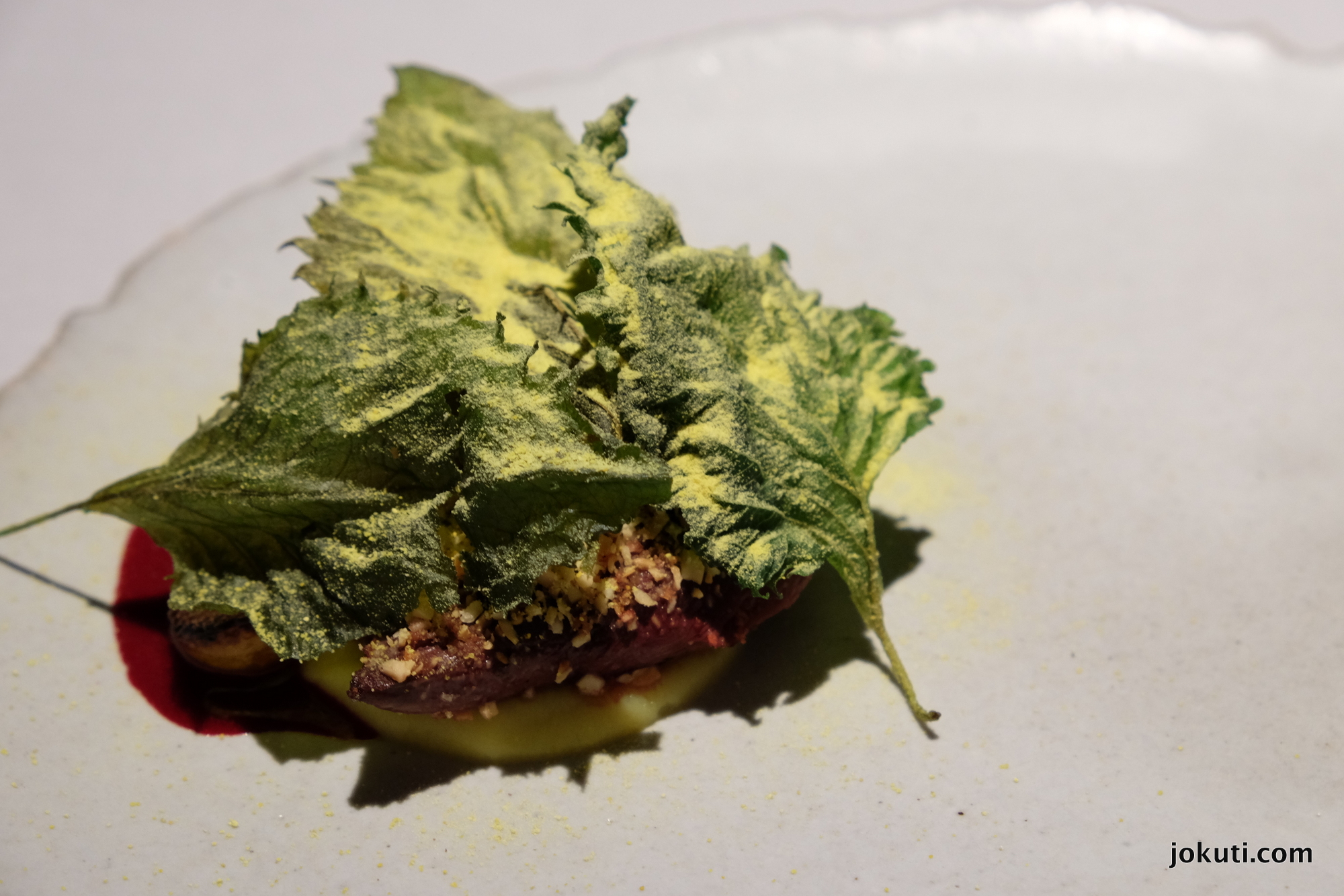 The bird as freed from the shiso leaves: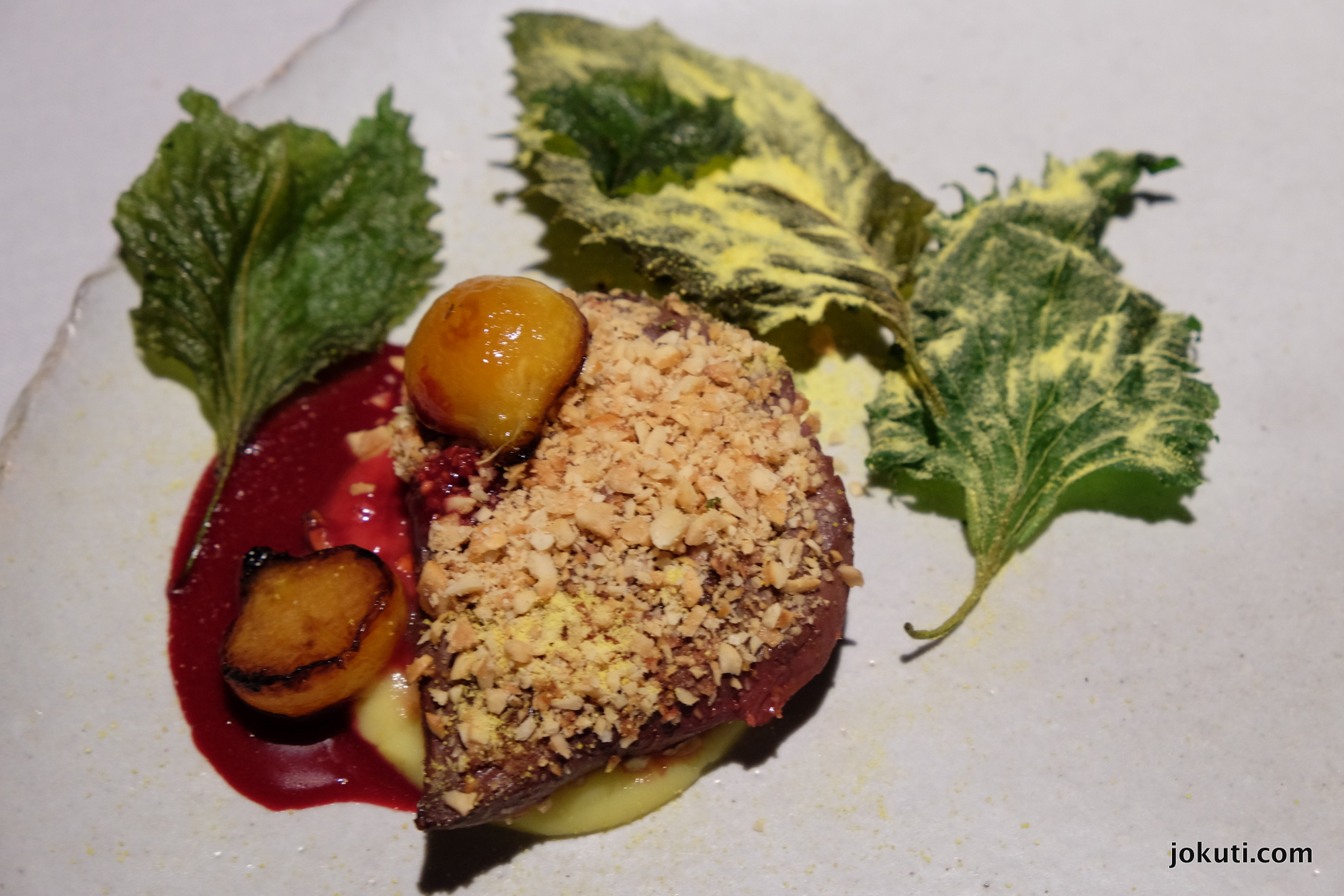 Beef short ribs (with puffed cereals), red cabbage, home-made cheese: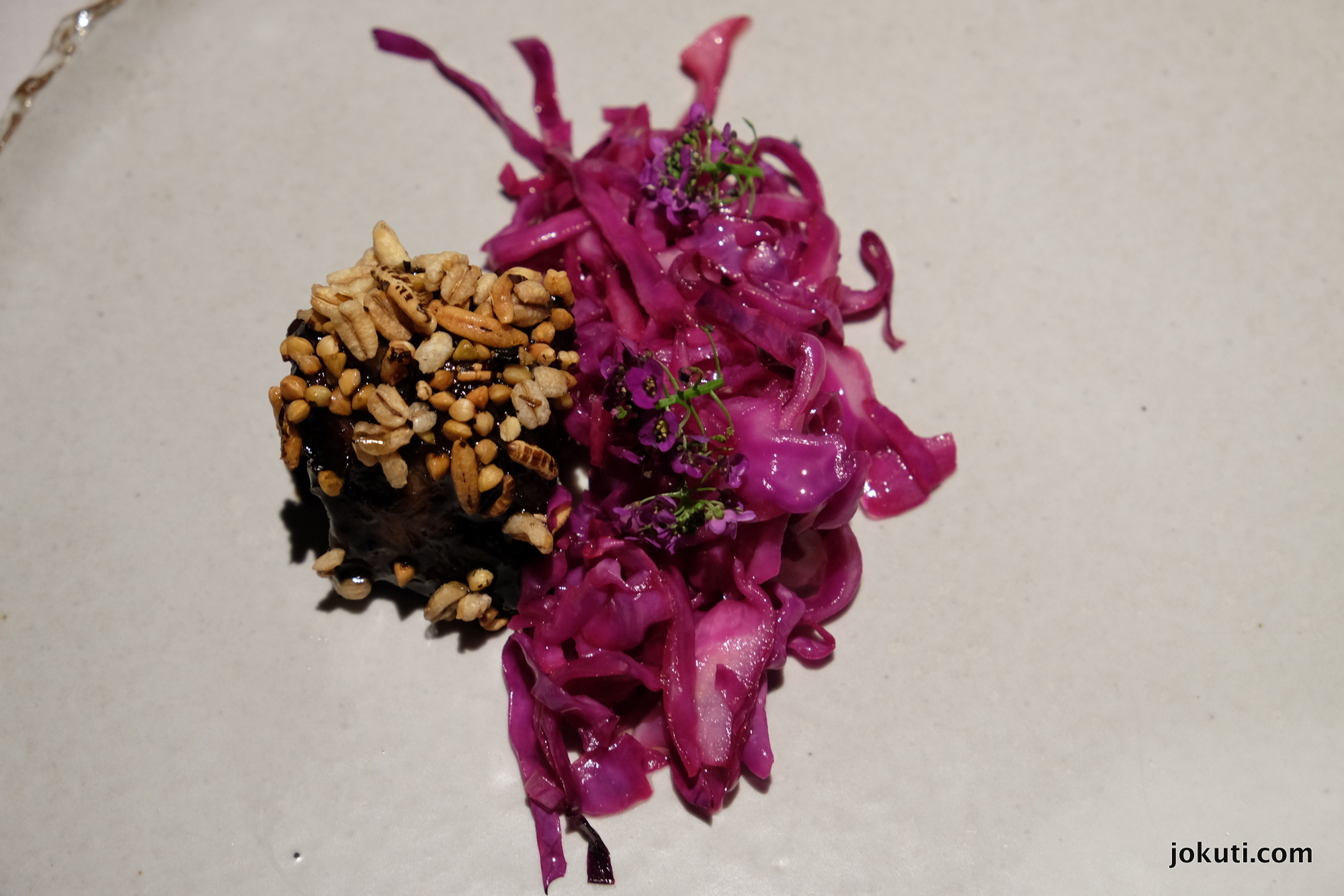 The selection of desserts: 
Pine honey, pine dust, quince, sheep cottage cheese, moss: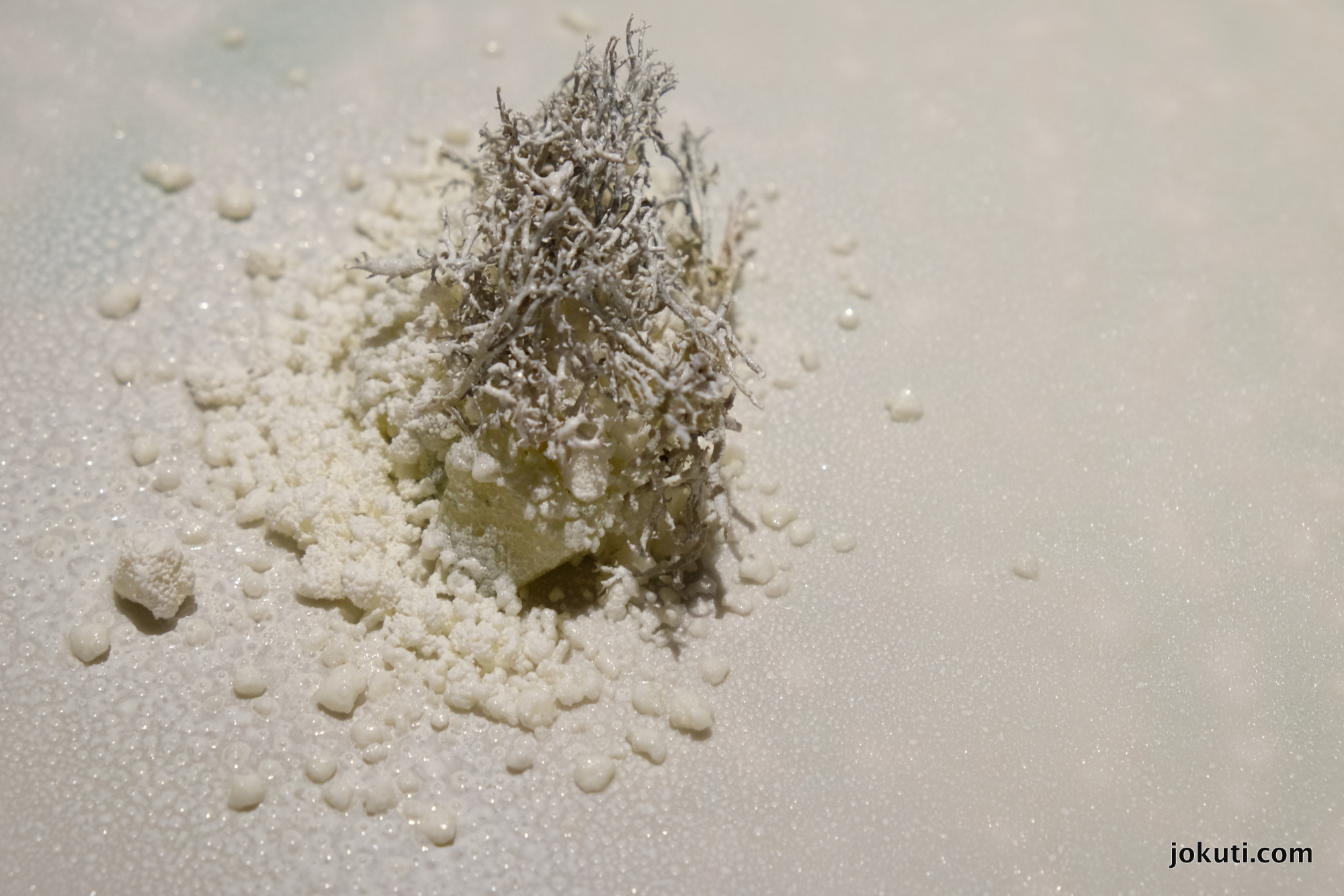 Whim: garlic, cumin, pumpkin (my favourite from the penultimate menu is back!)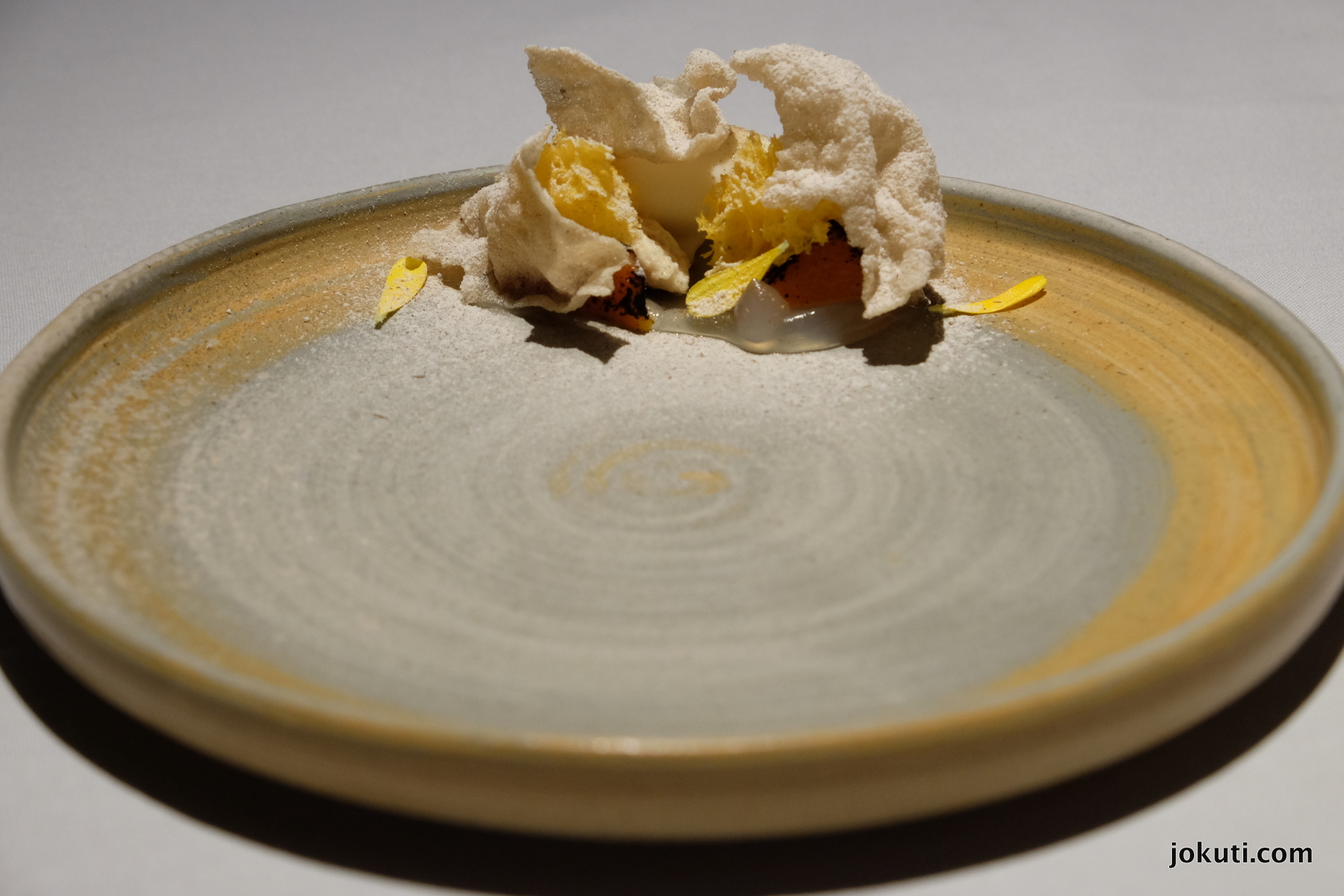 Petit fours:
The verdict: 
Babel keeps on improving. The quality is consistently high through the whole degustation menu. The dishes are clearly Isti Veres dishes, which all represent his unique view with surprising pairings, thoughtful tastes and textures. Special presentation adds to the flavours, executed perfectly, with attention to even the smallest details. The ambience is Nordic - meaning that the philosophy and approach are similar, without copying anything mindlessly. At the same time, the chef manages to "come home" and show his Transilvanian roots. We are in top-restaurant land here.